Through one-on-one interviews, the #rennielife - Advisor Insight series offers a glimpse behind the scenes of rennie's Advisors. From newly licensed to veteran Advisors, you'll hear about their nuanced experiences at rennie, their challenges and triumphs navigating the real estate industry, and their insights on the real estate market.

Often spotted together and often mistaken as twins, brothers Ryan and Daniel O'Hearn grew up with parents who were both Realtors before operating Quay Pacific Property Management in New Westminster for 20 years. Having been immersed in real estate chatter for all of their lives, from the dinner table to vacations (their parents would take them through open houses to learn about the local market), the O'Hearn brothers developed a keen interest and insider awareness of the on-goings of the ups and downs of the real estate market.

In 2017, Ryan and Daniel decided to give being a Realtor their own go and made an adventure out of it. The two packed up their bags and moved to Whistler where they would hit the slopes by day and study for their real estate license by night. Six months ago, Ryan (26) and Daniel (24) joined rennie as Advisors and left their jobs behind as an intern at the car dealership, Porsche, and Bartender at Hotel Georgia respectively. Taking a chance on a business that's notoriously competitive and where income relies solely on sale-based commissions, Ryan and Daniel share their experience at rennie so far, including the challenges they've encountered, and their tips for those considering taking a stab in real estate.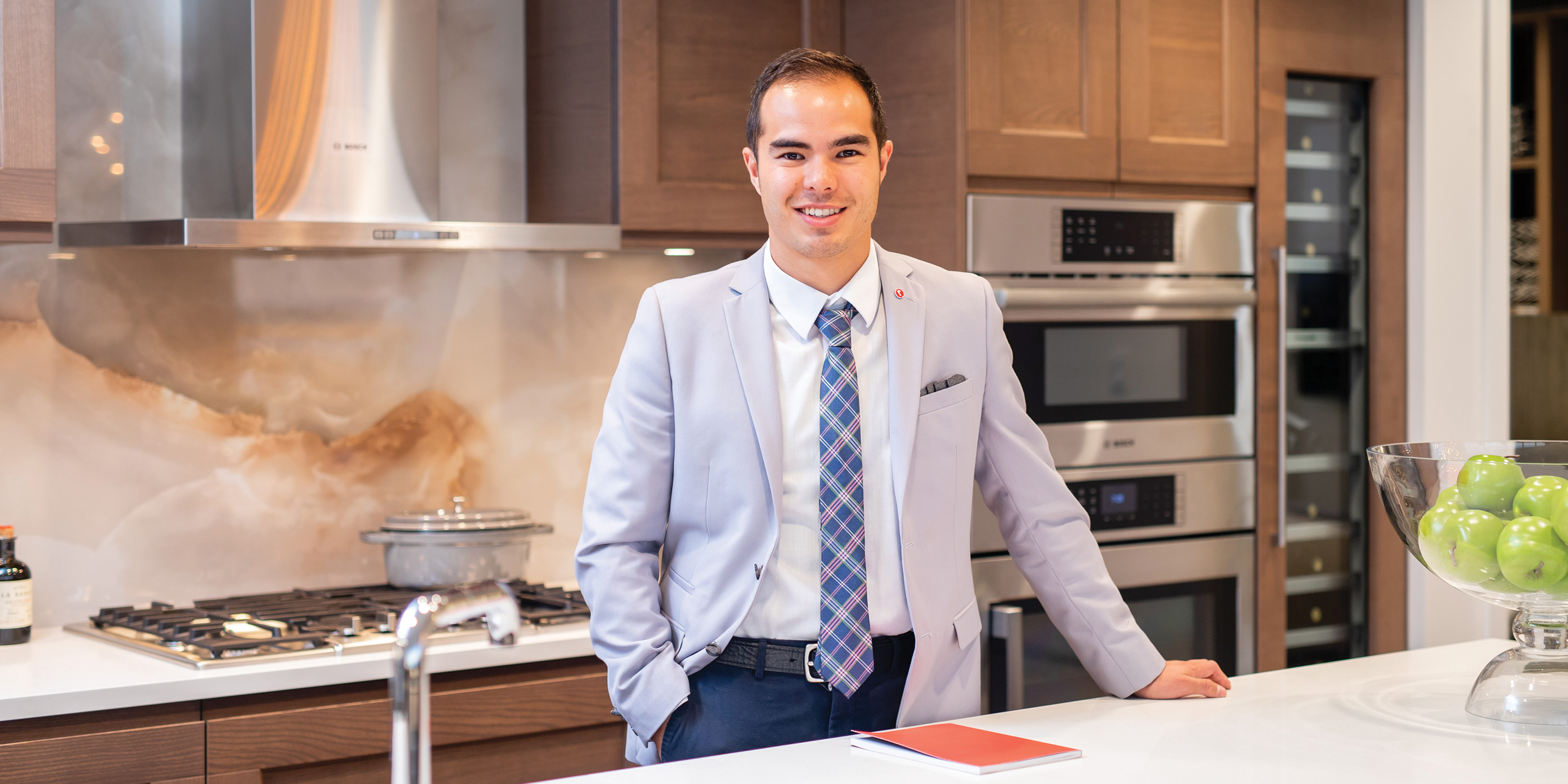 On life outside of rennie
Ryan: I love being outdoors. I live next to English Bay and enjoy riding along Beach Ave. On the weekends, I'd visit Joffre Lake in Pemberton for hiking and Whistler for skiing. This past summer I finished my first Ironman in Whistler and was sore and damaged for days.
Daniel: I love cocktails and anything social. With my background as a bartender, I like having friends over and making cocktails or going out. My favourite spots near my place are Uva Wine and Cocktail Bar and Dublin Calling. But before going out to enjoy a drink, I need to make sure my house is spotless. I am of the mindset that an orderly house is an orderly life.

On first impressions 
Ryan: At rennie, we're very family oriented, there is a close family vibe about it. There's an open door policy where it doesn't feel like a corporate hierarchy. Instead, it feels more fluid and non-threatening. I can approach any Advisor with a question or walk right into the Managing Broker's door without an appointment. There are so many social events. We have Beer Fridays, rooftop patio events, exhibitions at the rennie Museum, and movie nights just to name a few.
Daniel: It's a very multi-faceted place in terms of the opportunities available to rennie Advisors. The company's level of organization is dialed.

On secret weapons to success
Ryan: The in-house Intelligence team is something I didn't know about prior to joining. The rennie Review (a monthly publication) is a unique tool offering me timely conversation pieces. I'm able to provide educated answers about the market, offering an informed perspective that's backed by data to my clients; it gives me an edge. And I feel privileged to have some of the smartest Advisors in the city playing on the same team.
Daniel: Even though we're a smaller brokerage overall, rennie's brand recognition and reputation have been positively impactful. Everybody knows about us. When people know we're working as rennie Advisors, they know we're going to do things properly and with a certain level of professionalism, and that's been invaluable to someone such as myself who is just starting out in a competitive industry. I also like how rennie goes out of their way to plan social events, allowing me the opportunity of meeting new people all the time.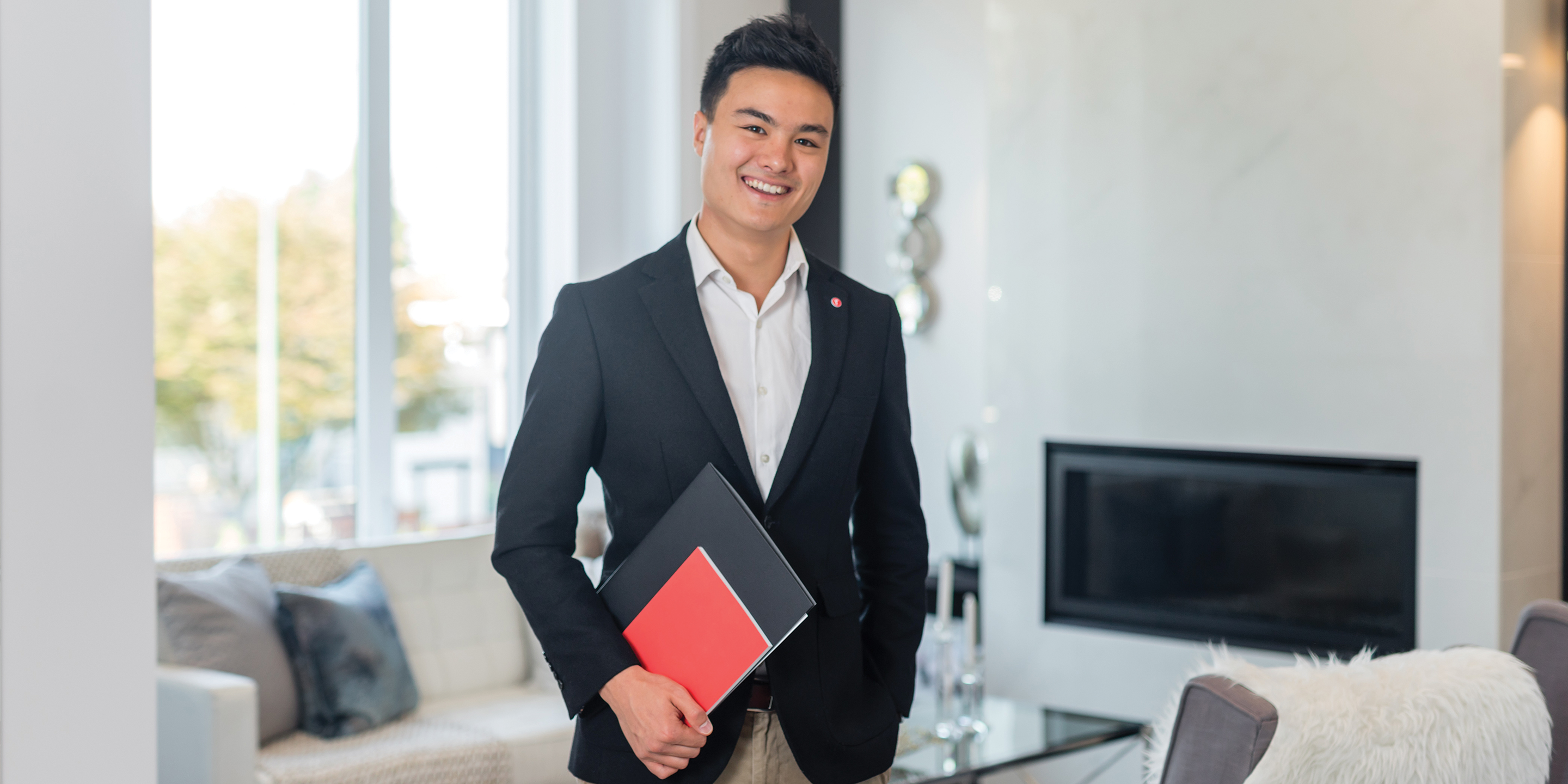 On having a competitive edge
Ryan: As pre-sales are incredibly competitive, it's challenging to get in (the presale) before most of the inventory is gone. But because I was able to get my client early presale access to a project marketed by rennie, my client bought her first home.
Daniel: We get briefed on up-and-coming development projects first, which benefits our clients and the developers too. At rennie they really take care of their own. And, if we want, we have the opportunity to work at one of these projects where we learn as well as get paid.

On the coolest design element found in a home
Ryan: A glass elevator in a detached home. And, we both liked the car elevator at Jameson House.
Daniel: We toured the Cube House in Point Grey, designed by Tony Robbins. It had a huge rooftop patio with a hot tub that has views of Vancouver and the Georgia Strait.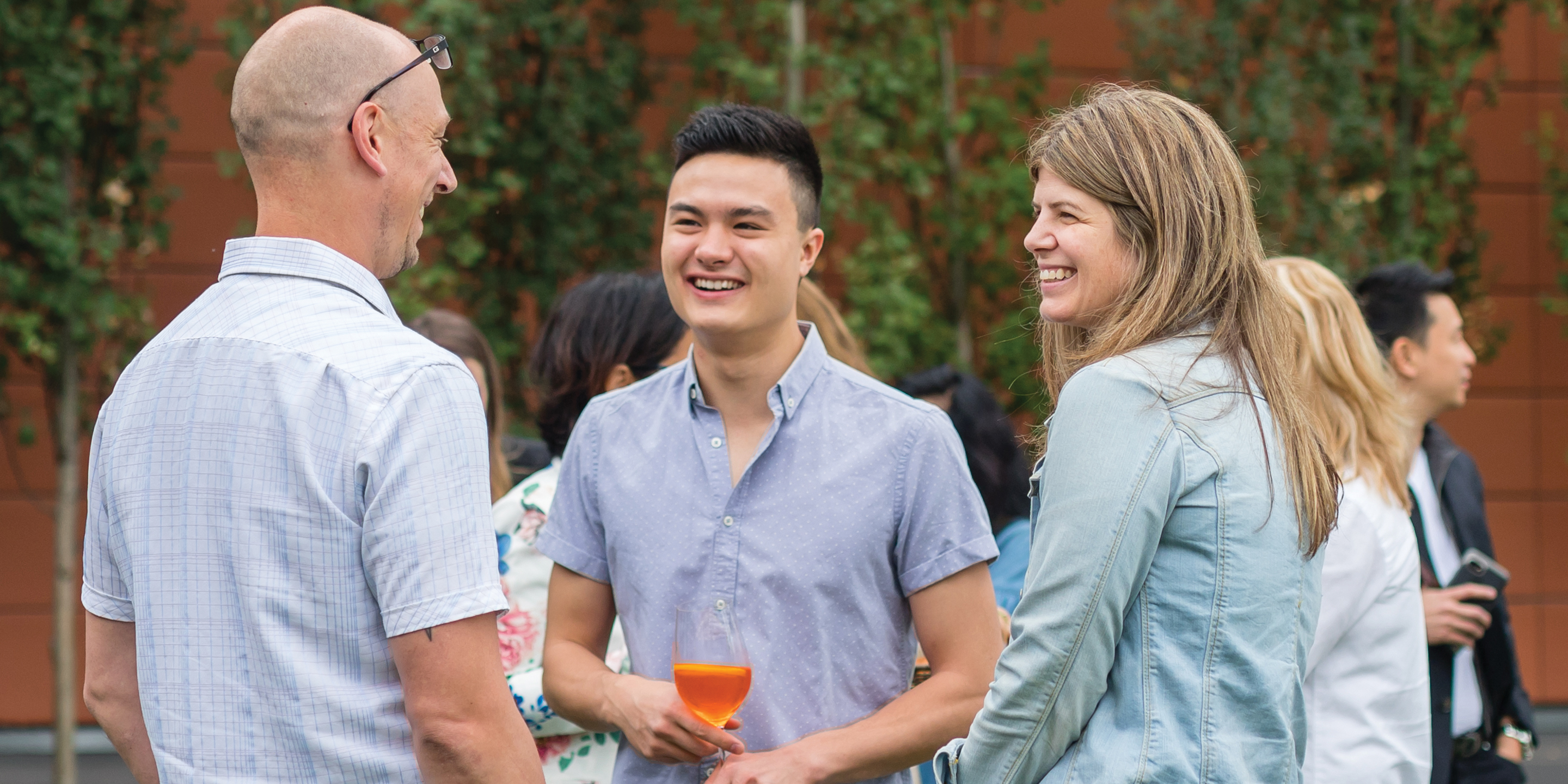 On creating your own opportunities
Ryan: Since I am still new, I find it very important to expose myself to as much as possible. Get into the office as much as possible. Talk to as many people as possible, and take advantage of every opportunity offered at rennie. Come to the Monday Morning Coffees and every sales meeting.  And go to all the project sites, open houses, listings, and showings. We even get tickets to industry events. Take advantage of everything.
Daniel: The first few months were tough. But, with more time comes more opportunities. The more I started helping other Advisors, the faster my own business started to grow. Be kind and be patient. Patience is especially important as it takes a while before everything will start going your way. Don't expect things to come easy.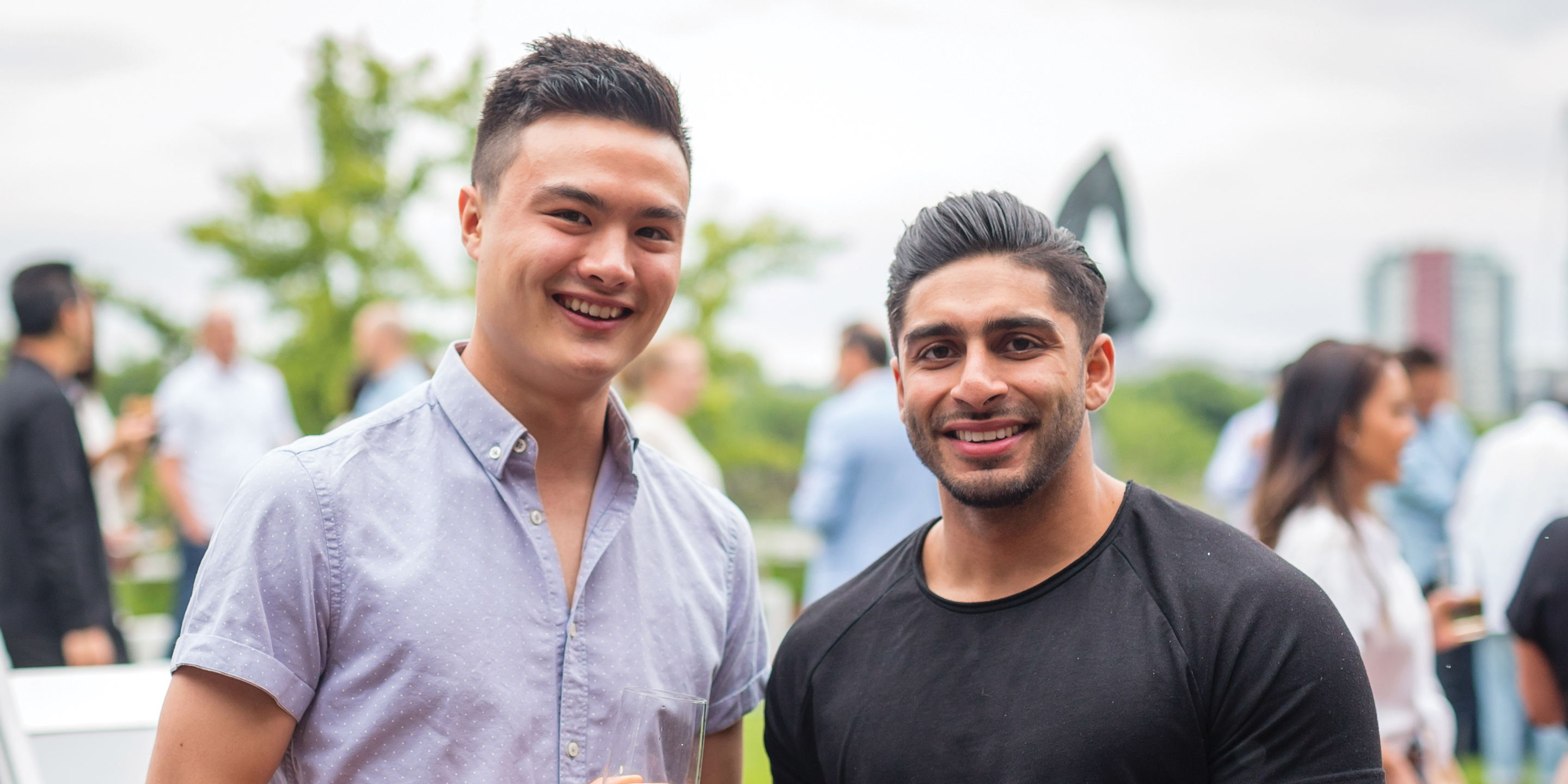 On overcoming initial challenges
Ryan: It takes self-discipline and persistence. When you're first starting out and something doesn't work, it's that much more emotional as everything's a first. We have weekly meetings with each other and lean on an informal mentor system. Although we don't have formal mentors perse, high-caliber Advisors are always close-by and are happy to help out or offer insight.
Daniel: You can do everything right and something out of your control will cause what you'd been working on to fall apart. You also need to quickly accept that you can't control everything and that you need to be a jack-of-all-trades as you simultaneously learn to negotiate, market yourself, talk to people, learn the rules, time management, etc.

On how to invest $3million dollars in Vancouver's real estate
Daniel: I'd buy an older duplex or fourplex and rent it out, with the hope it would be bought and rezoned in the future.
Ryan: Even though you asked about Vancouver, I'd buy multiple properties (like townhomes) in Squamish, and live in one.  But, if I was willing to be frivolous, this is the dream.


Thank you, Ryan and Daniel for your time!