Condominiums have many pros: they usually come with added security, amenities, building maintenance, affordability and proximity to urban centres. But when it to comes to buying or selling a condo, what helps one stand out from the rest? What are the features that people actually look for — and ultimately make them buy?
We talked with rennie advisors Salina Kai and Derek Kai to get the inside scoop on what makes a condo more valuable to prospective buyers.

Invest in hardwood floors
According to our experts, flooring can make or break any condo. Hardwood floors are your best bet — in fact, they're the number one requested feature by both owners and tenants. Although it can cost you a pretty penny, hardwood pays dividends when it's time to sell. Some flooring pros say the return on investment can be as much as double when selling a condo.

Laminate is an inexpensive alternative, but it has to be installed properly to add any real value. As Derek notes, "No one wants cheap laminate floors that look like plastic, or that aren't level and creak." Above all, homeowners should call it quits with carpet. It's messy, hard to maintain and runs down easily. Remember that glass of red wine that ended up on the floor? So does everyone else who may be interested in purchasing your place.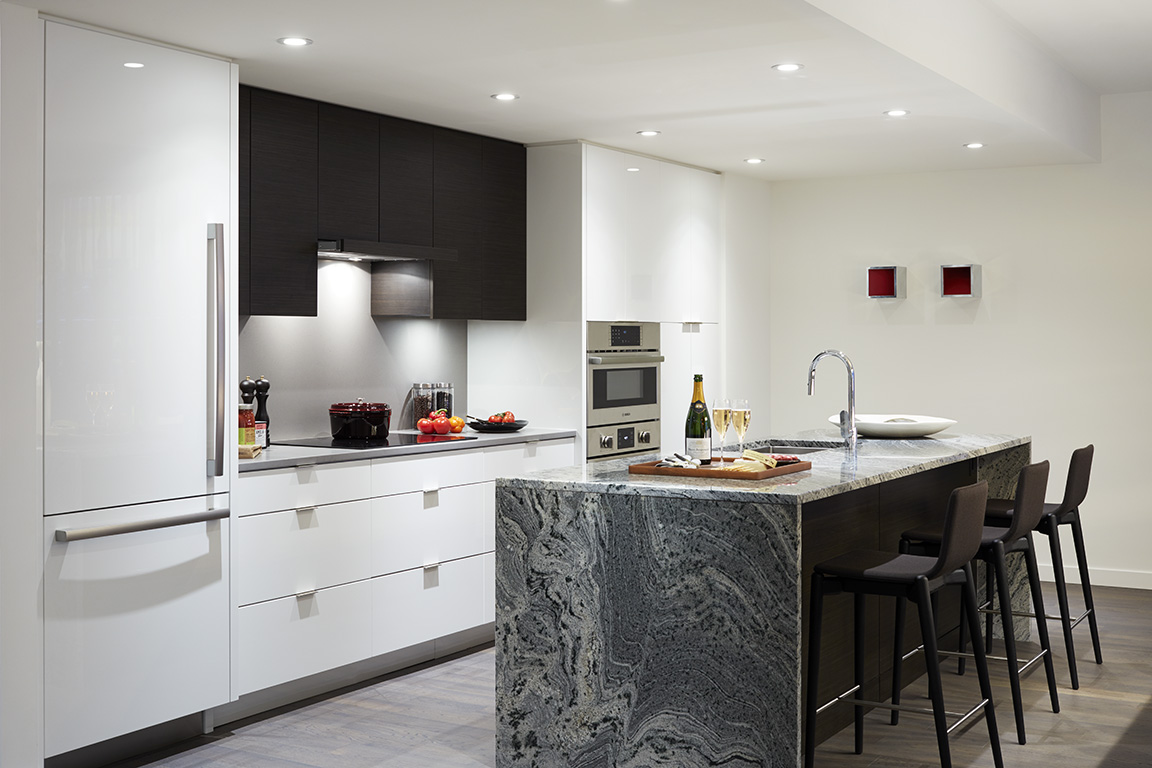 Install quality countertops
If you're hoping to increase your condo's value, we can't stress the quality of your kitchen countertops enough. Granite, stone and quartz are the primary materials that potential buyers are looking for. Salina strongly advises against laminate countertops, as cheap fixtures and materials are an immediate deterrent. The most important things to think about when it comes to counters are durability and aesthetic consistency.

Focus on key kitchen features
It'll take more than a fancy new fridge to sell your condo. No really — buying a single new appliance won't add value. Having an arsenal of top-of-the-line appliances, on the other hand, will give you a leg up on the competition. According to Derek, stainless steel appliances are one of the top features potential buyers look for in a condo. If time or budget are holding you back from a full kitchen upgrade, Salina suggests replacing old handles as a quick way to make your cabinets look like new.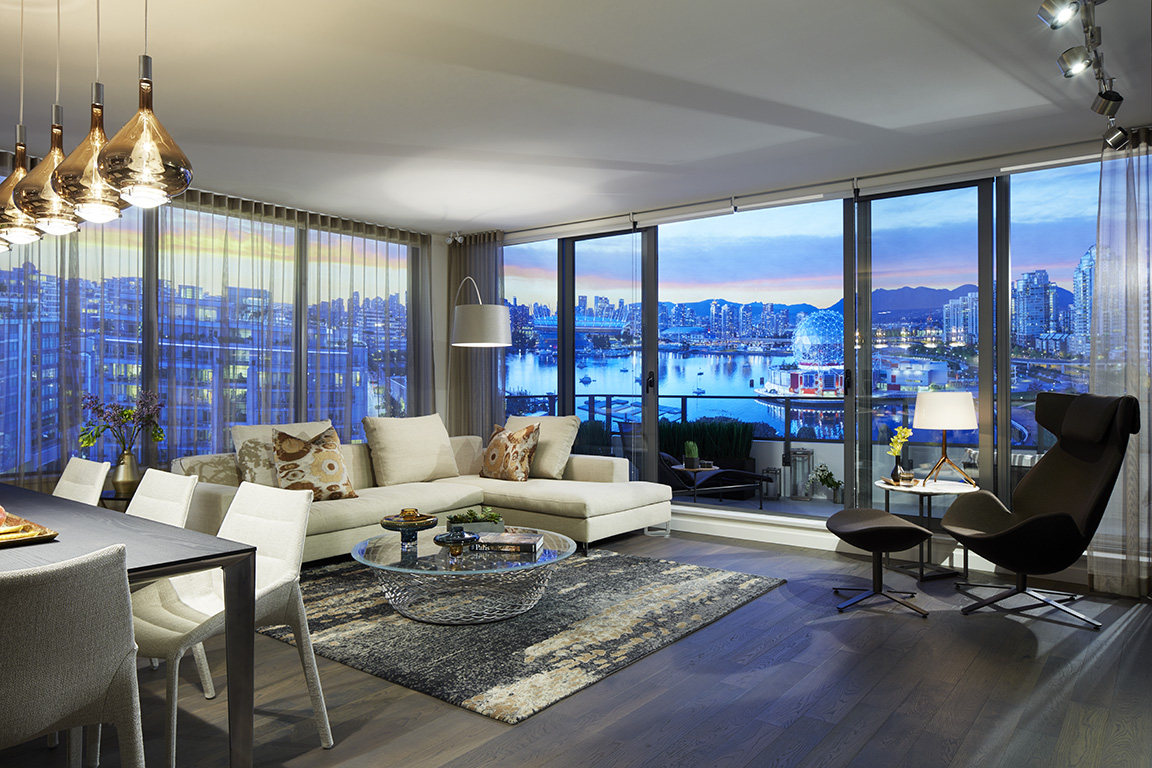 Light the way
One of the most common things potential buyers list when they're looking to purchase property is lighting. If you have room darkening blinds, make sure to open them before your condo is shown. We recognize there's not much you can do to let more light in if you have small windows. Instead, install light fixtures that help make the room feel open by directing attention upwards and illuminating dark corners. If you have lights that aren't very bright or have massive lampshades everywhere, consider replacing them with floor lamps, compact pendant lighting or even wall-mounted lights, like sconces.

Polish it off with a fresh coat of paint
A properly painted wall works wonders for your condo, so long as it isn't excessively bright or unconventional. Derek admits that awkward wallpaper won't just repel people who are interested in buying, it can actually decrease your condo's value — buyers can't help but imagine the complications of any future renovation or redesign.

Get creative with storage in small spaces
Storage is a hot commodity, and not having enough can be a deal breaker. In Salina's experience, storage considerations come right after location and parking when buyers are considering a new unit. With that in mind, you should take any opportunity to improve your storage space. If you already struggle with a lack of storage, consider installing a wall unit of shelves in your living room or adding a closet in an empty bedroom to help reduce clutter.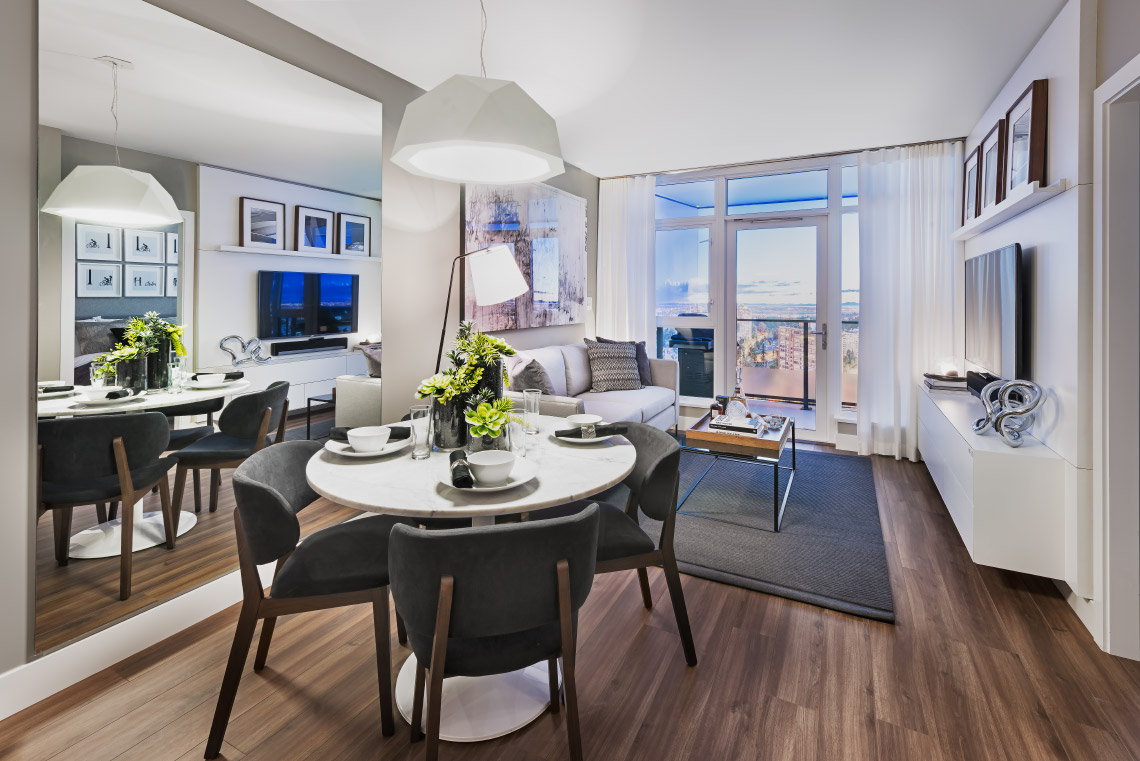 Of all the things on this list, this one is most out of your control. But as a condo owner, you may still have the ability to influence your strata council and ensure your property is well-maintained and attractive to potential buyers.
Salina and Derek find that prospective condo owners generally care about the following when touring a building:
Is it well maintained?
Are there any odd smells or marks on the walls?
Are there rental restrictions?
How close is the nearest grocery store, hospital, park, etc?
These factors are important to the buyer — they allow them to imagine their potential lifestyle or investment value should they buy, and are often reflected in their offer price.
Trying to increase the value of your condo can be stressful. Of course, you want your home to show well when the time comes to sell, but you also want it to be livable while you are there. Knowing how valuable these features are to prospective buyers can help you make changes that add value for yourself and future owners.
Considering selling your condo? Work with a rennie advisor to help your home reach its full potential.