VPG Realty and rennie have merged to help our clients improve the home buying and selling experience. This merger stems from our brokerages' shared values, with a dedication to exceptional client service, a thoughtful approach to real estate, and a "people first" company culture. Together, we strengthen our collective position in the real estate industry, while enhancing our adaptability and resilience, crucial to our continued success in these ever-changing market conditions. Simply put, we are stronger together.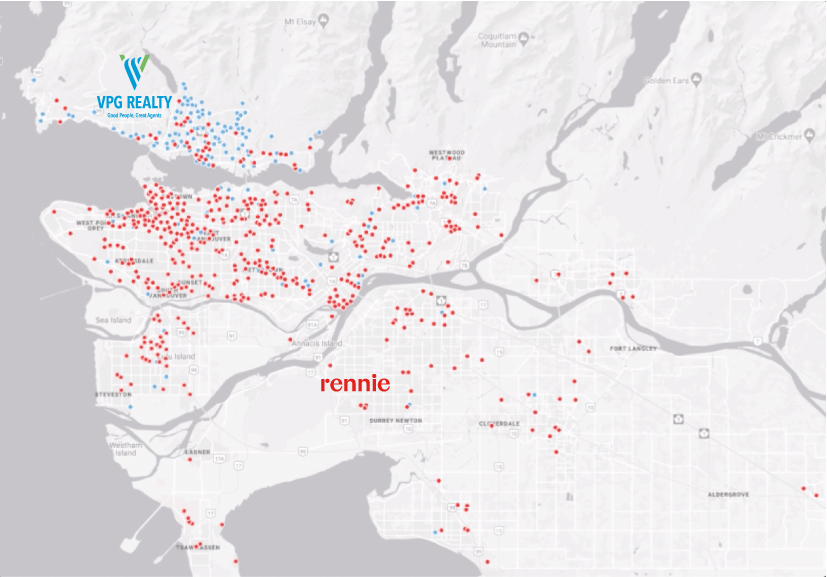 Investing in our future 
We are constantly investing in powerful real estate technology and data platforms to further enhance the market-leading service, expertise, and knowledge you've come to count on us for. Data is at the core of our daily practice, which forms the basis of our data-driven approach to thoughtful real estate. In turn, our clients look to us for a trusted market perspective, which equips them to navigate important decisions in their real estate journey. 

Putting clients first
Headquartered in Chinatown, with rspace Yaletown as a second office option, we have been servicing our clients out of these respective Vancouver East and Vancouver West locations. This merger will expand our reach to the North Shore and Squamish, with the addition of a Lynn Valley and Caulfeild office and clients will benefit from extended neighbourhood expertise in a wider geographical area.

A community we love 
Our culture is rooted in our commitment to professionalism, a deep sense of camaraderie, and a desire to constantly improve. Collectively, we inspire each other to do better, and that is the magic we bring to real estate. We are grateful for this opportunity to expand our community, to welcome new advisors, and most importantly, to serve you on the North Shore.

To learn more about this merger or to connect with a rennie advisor to start your real estate journey, email us at info@rennie.com.