The Canadian Music Centre
in collaboration with rennie museum presents an evening of music and art Monday, June 17, 2019.  8 X 5, is the Third Annual Jean Coulthard String Quartet Readings. Eight new, five-minute string quartets, crafted by emerging composers, were inspired by
Spring 2019: Collected Works
, the latest exhibition at rennie museum. Known for their
"musical perfection
" and for offering "
superb musicality
", The Borealis String Quartet will present each piece led by Dr. Jennifer Butler. With all proceeds benefiting the Canadian Music Centre, the composers will perform whilst being surrounded by the artwork that inspired them.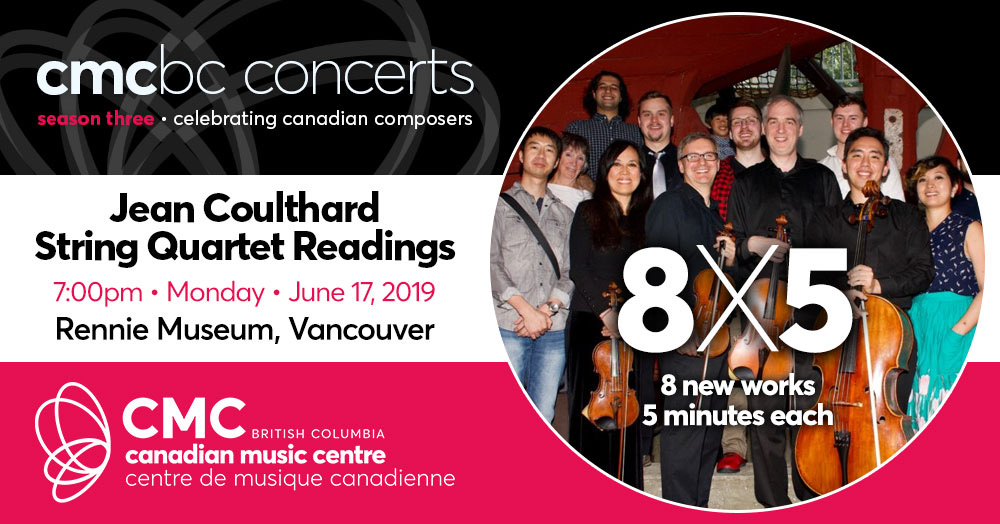 Tickets to the Jean Coulthard String Quartet Readings are $20 and $10 for students - they can be purchased
here
. Any other time, admission to rennie museum is free through a docent guided tour. To book a tour of
Spring 2019: Collected Works
visit
www.renniemuseum.org
.
The exhibition
Running from February 16th to July 27th,
Spring 2019: Collected Works
, is a group exhibition encompassing the mediums of photography, painting, and film. Works by artists Andrew Grassie, William E. Jones, Louise Lawler, and Catherine Opie examine how collected objects, whether intentionally or arbitrarily brought together, tell us a story about the lives of their owners. 
Andrew Grassie's carefully constructed, hyper-realistic paintings pose the question, "What happens to art once it's sold?" Louise Lawler's photographic works examine how artworks are perceived once they leave the museum space and transition into private living settings.
Catherine Opie and William E. Jones document the homes of two historic figures, movie star Elizabeth Taylor and art dealer Alexander Iolas. Opie and Jones raise the question of how collections shape an image of a person and what happens to that representation when the objects outlive their owners and take on a new life under a new possessor. 
The exhibition opened February 16 and runs through July 27, 2019. It is available on view at rennie museum through free public guided tours and can be booked through www.renniemuseum.org.