Gastown's local, unpretentious coffee joint, Timbertrain Coffee Roasters, just happens to serve some of the best java in Vancouver. Timbertrain roasts their own beans to provide their customers with the freshest flavour, whether they choose cold-brewed, espresso-based, or traditional drip coffee. The shop's name and train-carriage themed décor derive from its founders, Peter Kim, Jeff Shin, and Min Shin's, mutual childhood love of trains. We sat down with manager Mark Neuman to discuss why it's "all aboard" for coffee lovers in the know at Timbertrain.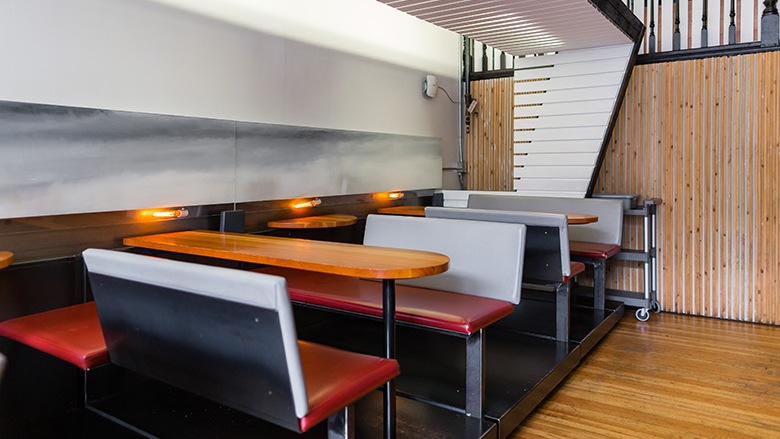 How did you decide on Gastown as a location?
Wherever we were going, we wanted to become part of a community. Gastown has a lot of young energy, and we just wanted to be a part of that.

What were Timbertrain's owners doing before opening up shop in Gastown?
One of our owners worked at an accounting firm. For all the owners, Timbertrain is a passion project.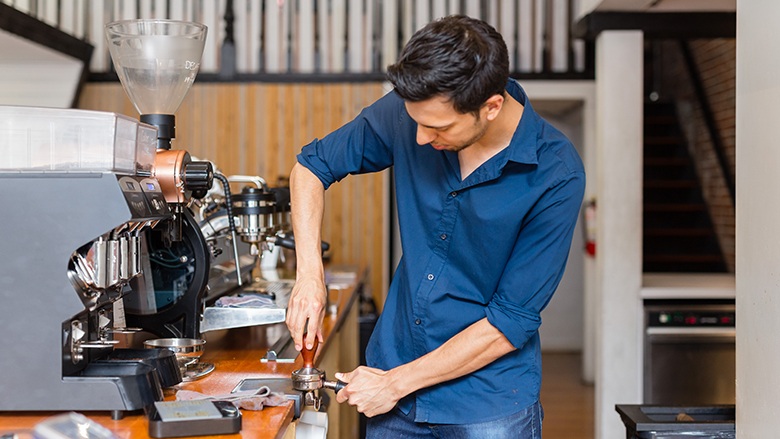 What brought Timbertrain's owners to open a coffee shop?
They all came from different backgrounds—one worked at an accounting firm—but they shared a love of coffee. It was a passion project for them. They decided to call the store Timbertrain, because they saw both coffee and trains as things that bring people together.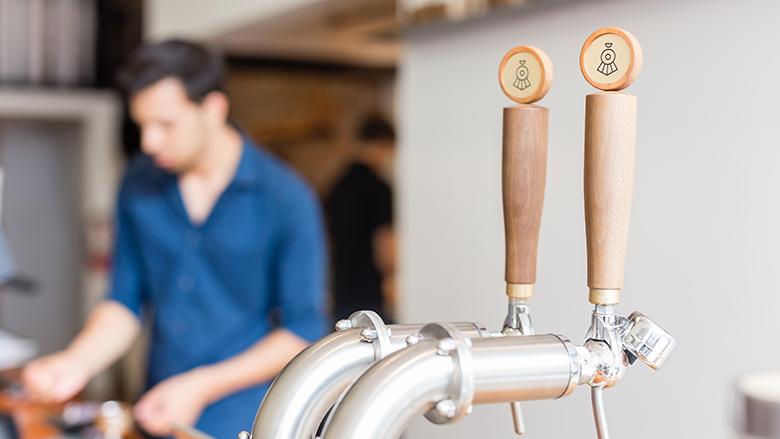 What makes Timbertrain different?
It's important to us to always be genuine, honest, and forthright in what we do. We wanted to come to the coffee game without any pretentiousness and to shed the stereotype of the cold, emotionless barista. We like talking to our customers, and we like building community.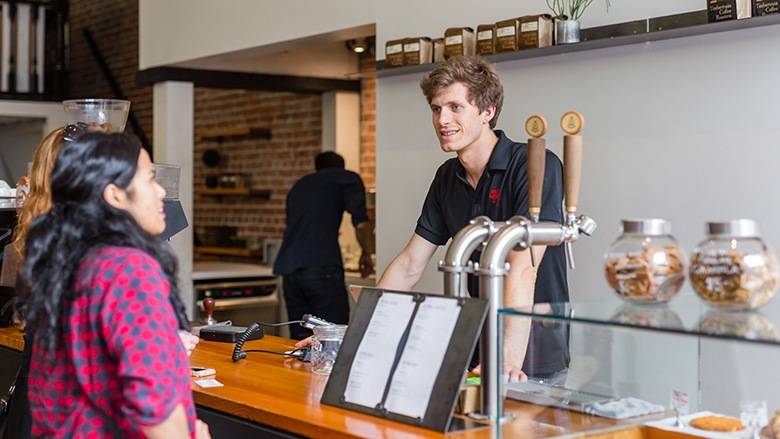 Tell me a little about the products you serve.
Our green coffee bean is the highest quality, and we do a lot of small-batch roasting to ensure that our product remains consistent. Also, we've made everything in-house since September 2016. Our full-time baker makes scones, cookies, cereals, and gluten- and dairy-free options.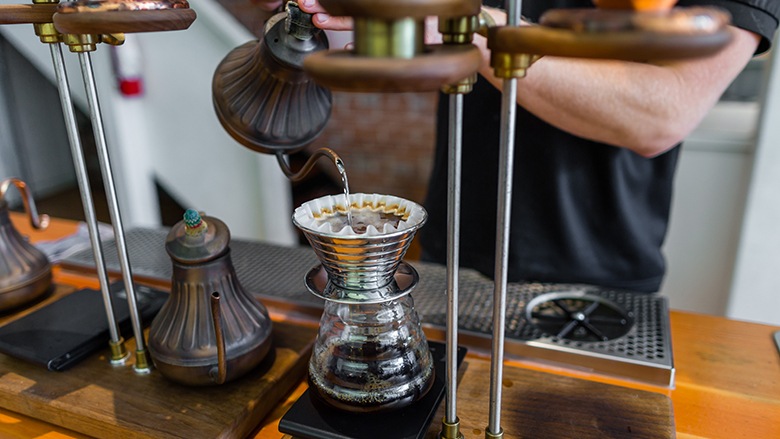 What's been one of your happiest moments in business?
It makes us happy to be recognized for what we do. We were rated as Vancouver's top coffee roaster by Vancouver Coffee Snob, and they also recognized us as one of the top five spots for coffee in the city. It was also really great when the whole community came down to support us at our three-year anniversary recently.

How do you think your regular customers would describe you?
They'd probably call us "personable." We spend a lot of time with our customers outside our shop, and we get involved in their lives. One of our regular customers recently got accepted to a prestigious opera company in Montreal, and a bunch of us are going to go and see her perform.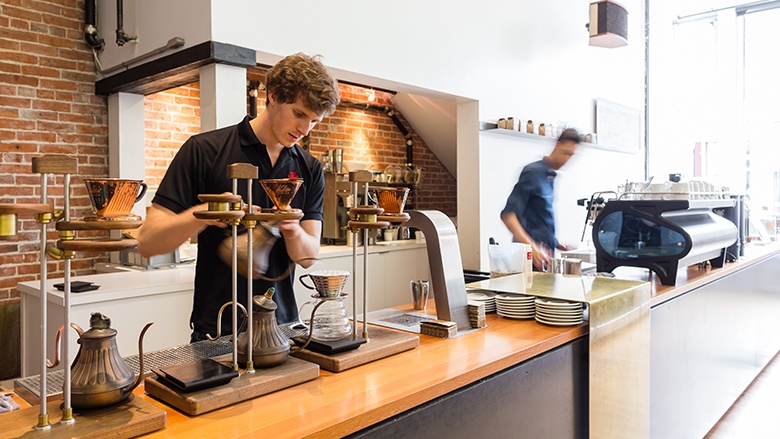 Describe one of your favourite customers. Steve and Brian, who work for a human resources firm nearby, are my kind of customers. They come in, they joke with me, make fun of me, and they have the biggest laughs. They're always happy to be grabbing a coffee and hanging out together. They like to tease and poke fun, and if you do it back, they love it. They spread really good energy in the shop when they come in.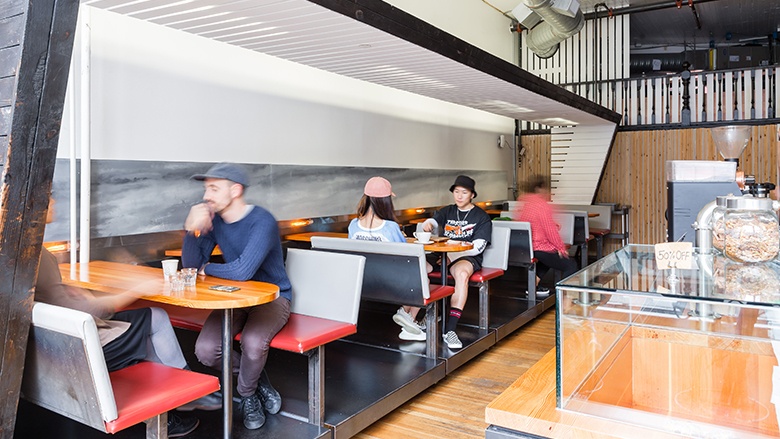 What's your favourite Gastown hidden gem?
Gringos in Blood Alley It's a bit of a hole-in-the-wall, but the food they have is way better than you think it would be in such a tiny place, and the staff there is hilarious. They're such good friends.

What's your other favourite local business (besides your own) and why?
Alibi Room is where you go if you love local. It's such a Vancouver-specific spot. Immaculately beautiful, and their beer menu is insane. It's just a great place to go to for a drink.