The greatest of cities in the the world have great public spaces for its inhabitants to access, whether urban or green. Vancouver, with its accessibility to mountains and ocean within a two-hour radius, also has incredible public spaces for us to delight in.

Granville Island
This area was once an industrial wasteland, but with the help of the City of Vancouver, private developers and the Government of Canada, it's now an urban space filled a large marketplace, retail shops, eating spots and wateringholes. Redevelopment has not cost Granville Island its history and heritage – railway tracks from its original Canadian Pacific Railway days are still embedded in the cobblestone. Image courtesy of Colby Stopa.

Seawall
To see Vancouver waterfront at its best, taking the city's 22km-long sea wall is the right path. Every season, this winding route is full of walkers, runners, bikers and rollerbladers getting fit as a fiddle while taking in all that the Pacific Northwest has to offer. Image courtesy of colink.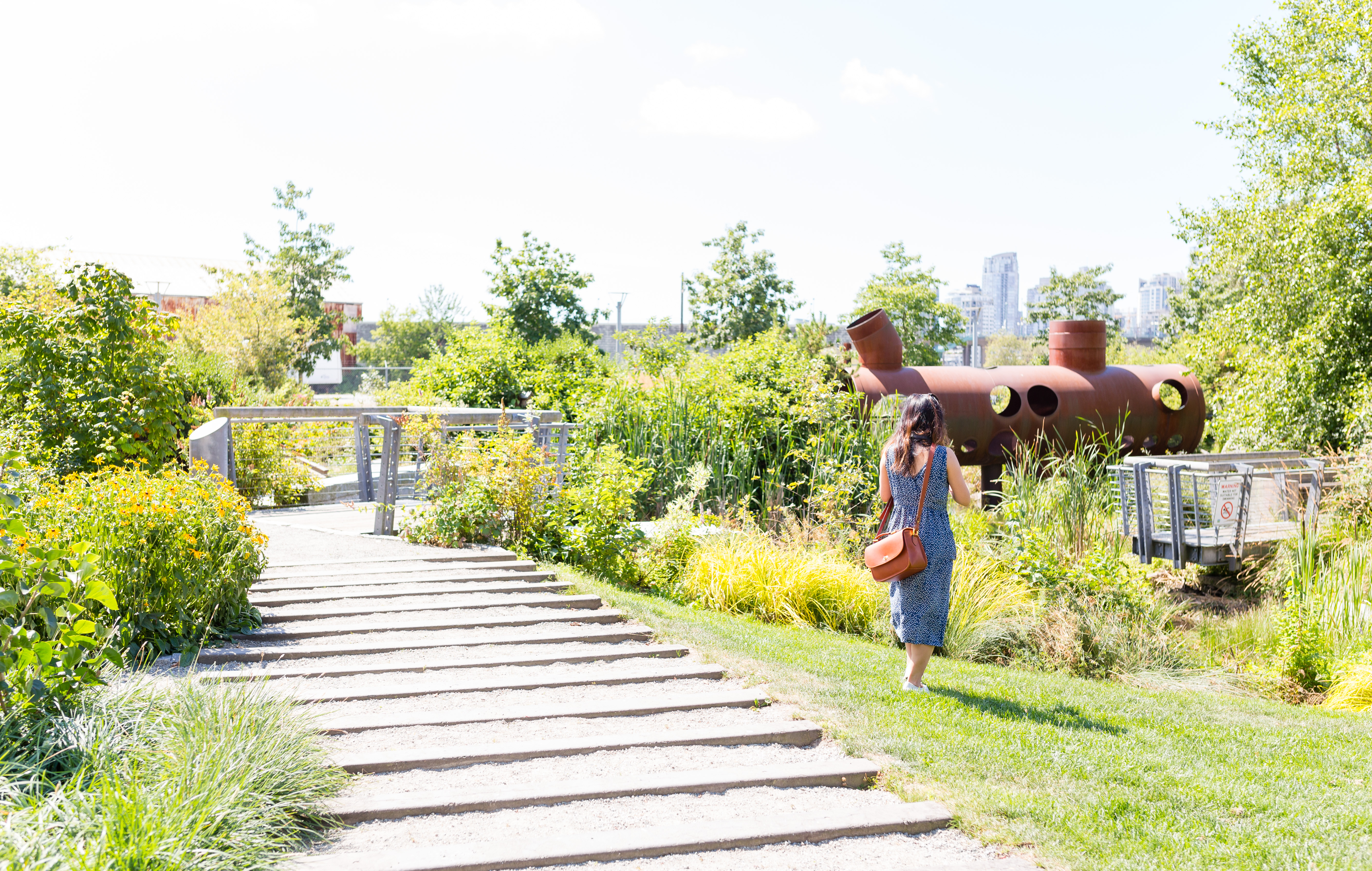 The Village on False Creek
Once the Athlete's Village for the 2010 Winter Olympics, this area has since become a thriving hotspot with things to do and places to take a load off. Tap & Barrel and Craft Beer Market bring in the casual drinks crowd, while Terra Breads and JJ Bean provide places for folk to set up shop and read a book or work on a laptop. Those who want a little bit more peace and quiet can find a cozy spot on Habitat Island (designed by landscape architecture firm PWL Partnership) and watch the boats float on by. Image courtesy of Kevin Krebs.

Stanley Park
Often parallels are drawn between Central Park and Stanley Park, though locals beg to differ that our urban oasis trumps the New York one. At 400 hectares and encircled by the Seawall, it houses beaches (Third Beach is a favourite), walking trails, the Vancouver Aquarium, great restaurants like The Teahouse, the Royal Vancouver Yacht Club and stunning views from east to west. Image courtesy of Kyle Pearce.

Robson Square
A learning centre located right downtown, this space doubles as a place for people to lounge on steps and watch the world go by. Come winter, the rink is for ice skaters and in the summer, the rink serves as a place for break and ball dancers to practice their moves. Image courtesy of Casey Yee.

The Village at Park Royal
On summer weekends, this shopping square is alive with live entertainment and families spending time in the sun - it's a delight to watch toddlers splash around with abandon in the fountain near Whole Foods. To check out the new Plaza at Park Royal South, jump on one of the complimentary pedicabs that depart from Keeper's Crossing.