The Vancouver real estate market gets a lot of attention, but not always for its unusual architecture. That being said, with a full range of luxurious and affordable housing models in the city, there are bound to be some interesting anomalies. Designed for extreme comfort, eccentric lifestyles and interesting personal taste, these properties have the curb appeal to get noticed.
Imagine yourself settling into one of these unusual abodes if you're considering buying or renting in Vancouver.

Hobbit Houses
Local Lord of the Rings fans don't have to journey all the way to New Zealand to experience the Shire.
Vancouver real estate offers not one but two famous hobbit houses. Those curious can visit the infamous William H. James House on King Edward Street and the Lea Residence on West Broadway (following second breakfast, of course).
Although their doorways aren't round, these properties feature leaded windows and whimsically wavy Cotswold roofs. Inspired by traditional English cottages, these charming Vancouver homes were designed by British architect Ross Anthony Lort in the 1940s.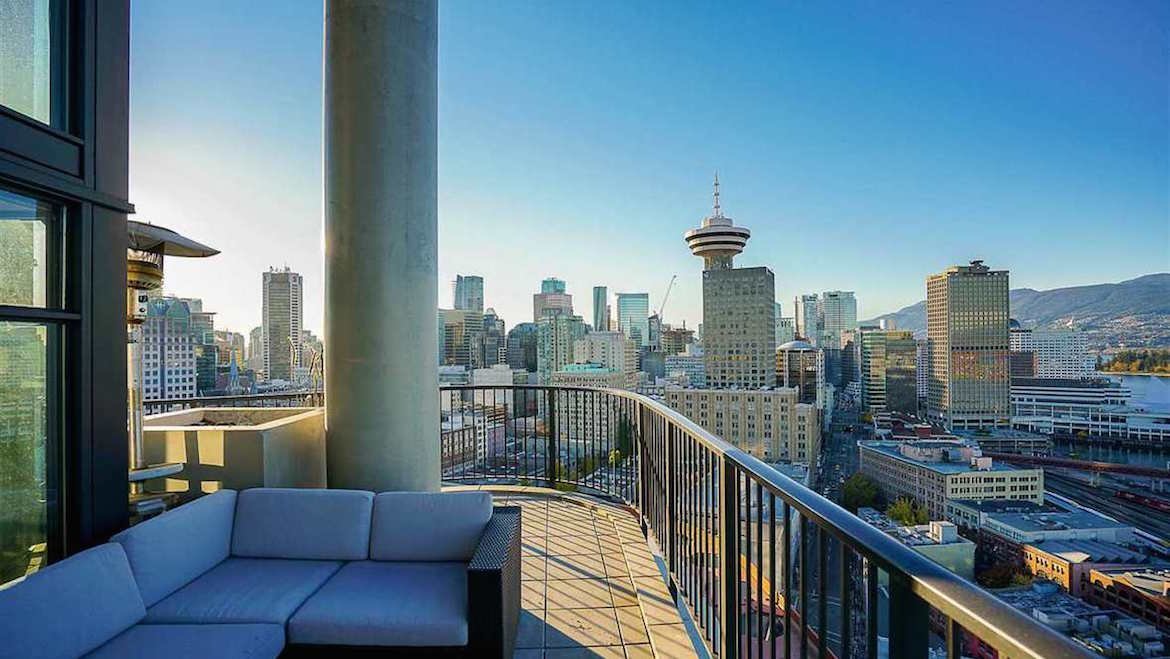 Luxury penthouses
Vancouver is an affluent city, and its homes reflect the influx of wealth that has driven the housing market over the years. But nothing reflects this wealth quite like the mega-penthouses that grace our tallest skyscrapers. With infinity pools and spiralling staircases, these glassy homes offer unrivalled views of the city.
One infamous local building is the landmark Woodward's redevelopment at 128 W. Cordova St. The 400 million dollar project, which restored parts of the original Woodward's building—including the iconic "W" sign—offers over 500 housing units, ranging from affordable family housing to this three-level luxury sky loft. 

Nothing says "decadence" quite like floor-to-ceiling windows with unobstructed views of the mountains and ocean. With over 3000 square feet of outdoor patio space overlooking Gastown, this loft offers an amazing vantage point to appreciate the best of British Columbia's beauty—though with a home so extravagant, you may never leave the building.


Floating neighbourhoods
If you don't look down at the docks below your feet, you could mistake these seafaring neighbourhoods for regular residential streets. Communities of houseboats have moved into large waterfront areas including Richmond, False Creek and Granville Island.

These floating homes have become a tourist attraction for their bright colours and unusual charm. Visitors can get maps of houseboat communities and tour this intriguing sector of the Vancouver real estate market.
Some cheerful floating homes are available as bed and breakfast rentals if you'd like to try the lifestyle for yourself—after all, nothing says Vancouver living like waking to the sound of gulls and smell of salty air.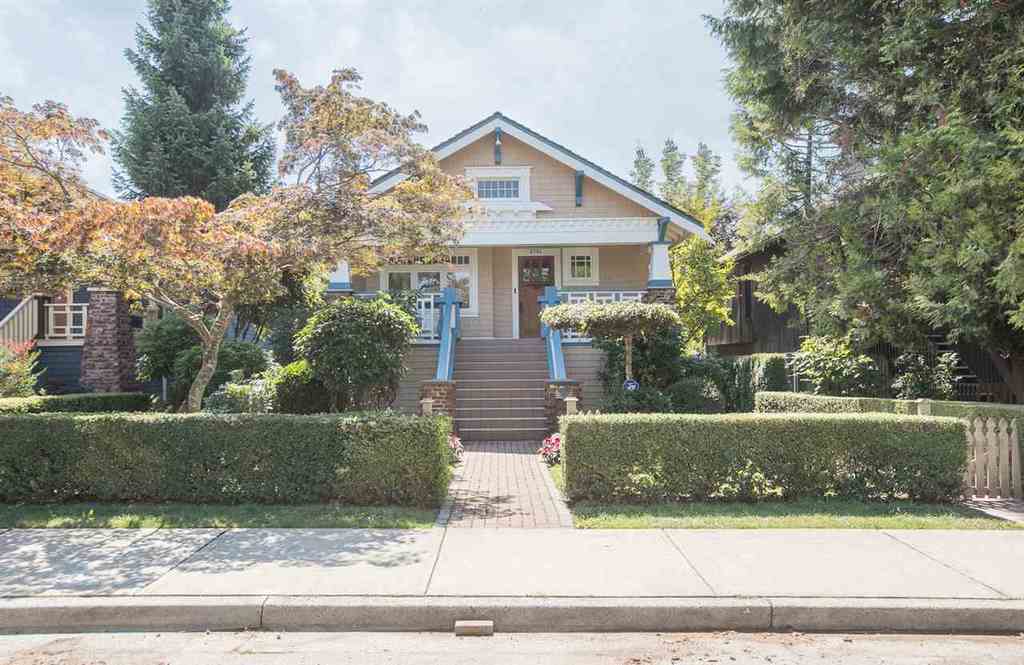 The Vancouver Special
The Vancouver Special is an icon and relic of the rapid expansion of the Vancouver real estate market from 1965 to 1985. The pitched roofs, stone and stucco facades and front facing balconies of these unique homes can be spotted throughout many neighbourhoods in Vancouver. Now, the quintessentially Vancouver home is a popular rental choice for students around the city.
Their prolific design typically includes a split entryway between upstairs and downstairs, which has also made them popular among those wanting to add an income suite.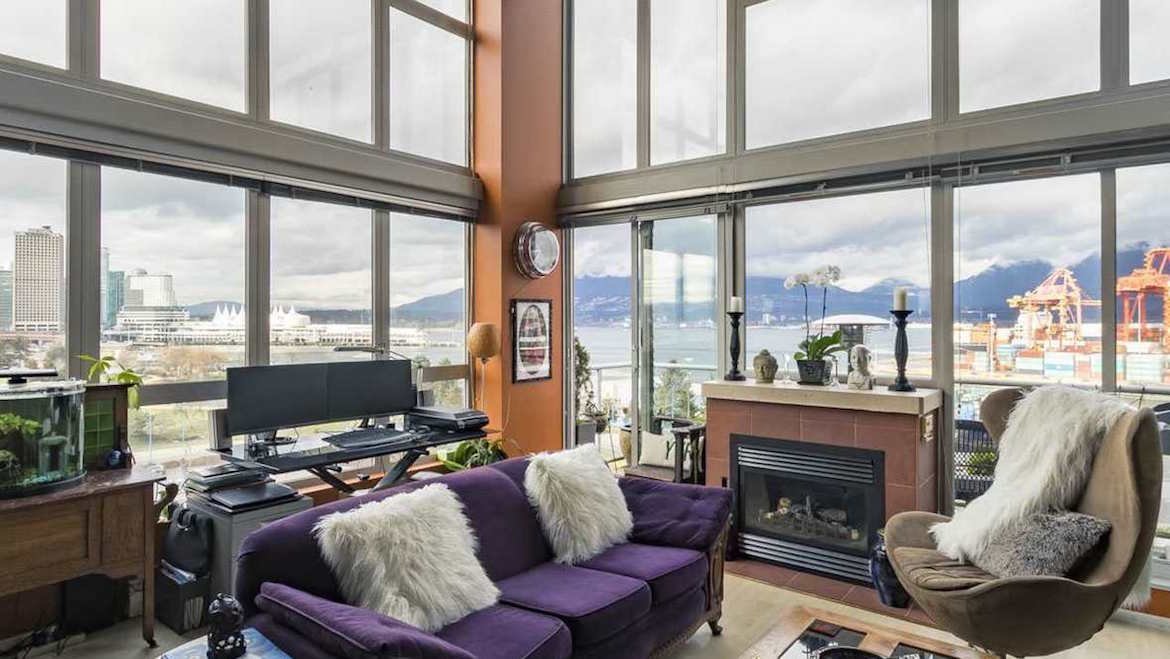 Micro-lofts
The tiny housing movement has brought affordable and creative housing solutions to Vancouver. Micro-lofts are studio condominiums (typically under 400 square feet) that are cost, space and energy efficient. Minimalist interior design has grown into a massive trend and continues to inspire new ways to save space.
Inside these lofts you'll find furniture that folds out of walls and kitchens that transform into living rooms. Their design is as crafty inside as the origami home in Whistler is outside.
Vancouver real estate is known for its laneway homes and condominiums, but if you're looking for something completely different you can likely find it too. Properties here are as diverse and imaginative as Vancouverites themselves.
If you're looking to find the perfect home for you, contact rennie with your questions today.