Here is the fourth edition of the rennie landscape, a quarterly publication that tracks a variety of demographic and economic indicators that influence our housing market here in Metro Vancouver.

CLICK HERE TO VIEW

While Metro Vancouver's housing market shifted into consistent positive sales comps in Q3 and has continued along this new trajectory in Q4, the story told by the broader contextual data was more reserved in Q4 than in the previous quarter. That said, trends in virtually all of the region's (and the country's) economic fundamentals remained positive in the final three months of 2019; those in turn, combined with recessionary fears having moved to the back-burner, have set the stage for the region to continue its recent trend of continued population and job growth and rising home sales.

While Q4's indicators depict a more modestly-growing regional economy compared to Q3 2019, most measures remain positive.





Migration accounted for 94% of BC's near-record population growth in Q3 2019, with strong labour market conditions attracting people nationally and globally.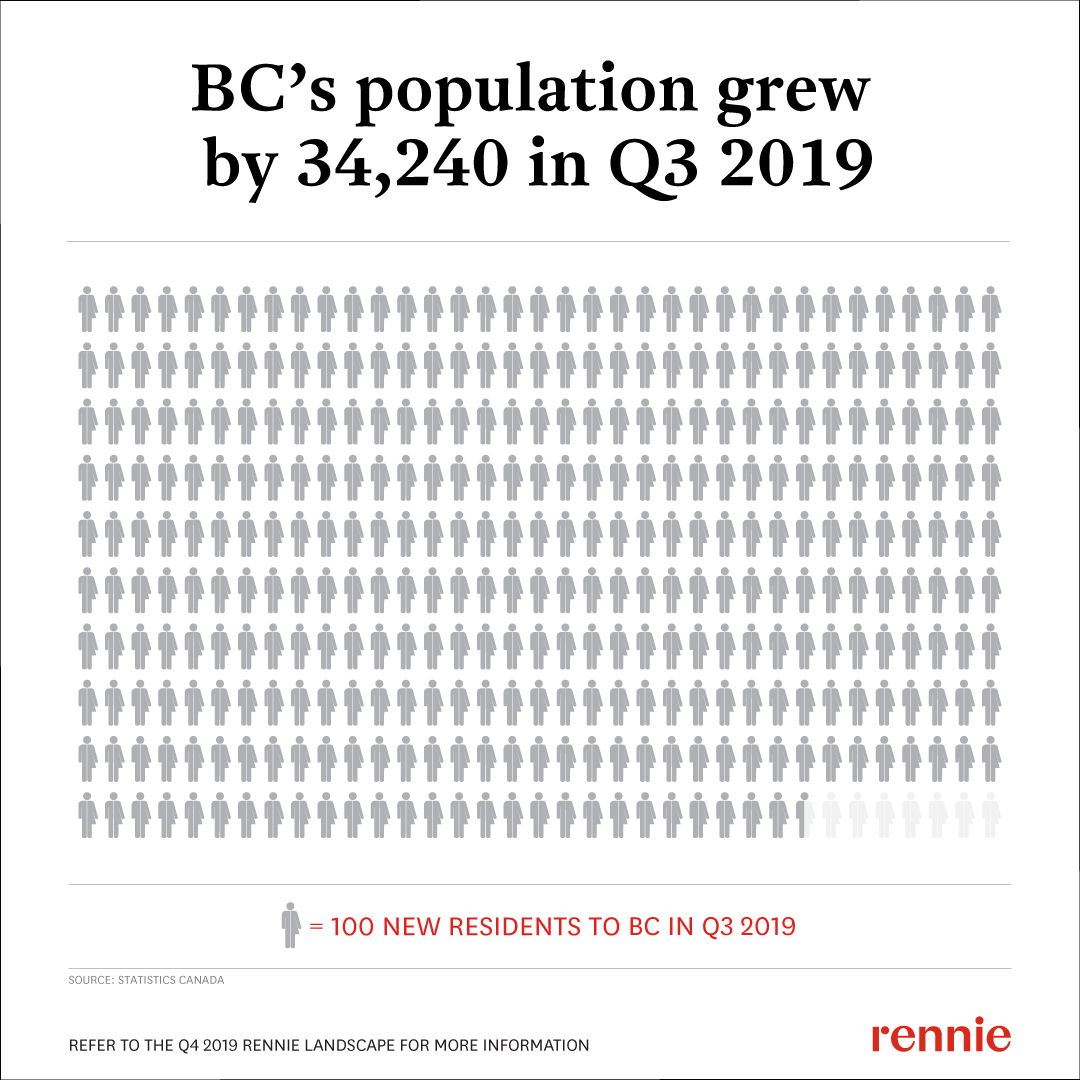 As Metro Vancouver's workforce and population increased due to strong migration, 68% of new arrivals are choosing rental housing.