On Thursday, October 20th, we joined Ryan Berlin, our Director of Intelligence & Senior Economist, and Ryan Wyse, Senior Analyst, for an engaging session where they used data, lots of charts, and a little bit of humour to explore the Fall 2022 rennie landscape.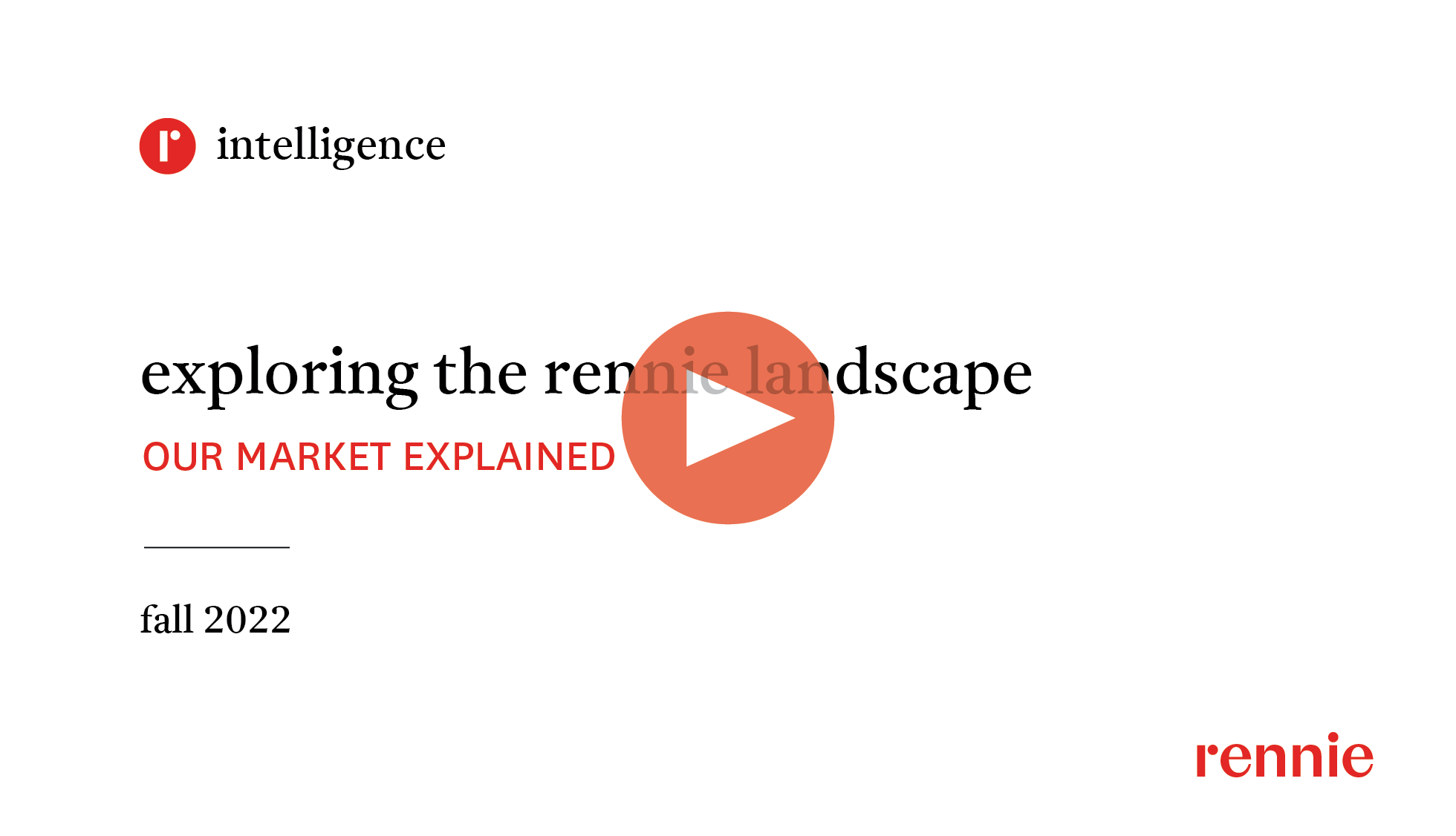 We received a number of thoughtful questions but couldn't touch on everything during the one-hour session. Answers to the additional audience questions are below.

Q: How does the Bank of Canada think it can curtail supply-driven inflation by raising interest rates? I don't understand the logic of reducing consumption by doing so. Does it not increase the cost of production, etc.? 

A: Inflation is being driven by the supply side and the demand side of our economy. It's true that higher interest rates won't bring down the price of crude oil, or natural gas, nor will it ease supply-chain disruptions due to war, weather, or ongoing zero-Covid policies. However, higher rates will serve to discourage both borrowing and spending, as well as hiring and wage growth, all of which is likely to have a material impact on inflation.

Q: How long will it take for supply to catch up to demand?

A: If we're talking about achieving an adequate level of overall housing supply it would take a long time. CMHC estimates nationally we need to build 3.53M homes in addition to what we're on track to build, by 2030, to achieve 2003's level of affordability. In BC, we would need to build an additional 570,000 new homes in addition to what we're on pace to build.

In Metro Vancouver we need to be completing approximately 25,000 homes each year to account for net additional demand and demolitions. Currently we're slightly below that level and have been for the past two months after being above from just February through July 2022.





So it's a real challenge. We are likely to be housing-constrained for many years to come.

Q: With all the migrants coming in Canada and the existing short supply in housing/new housing due to permit delays, aren't we in for a perfect storm ahead?

A: See above 

Twice a year, rennie intelligence produces the rennie landscape, which tracks a variety of demographic and economic indicators that directly and indirectly influence our housing market here in Metro Vancouver. Our goal is to provide our community with a basis for evaluating the trajectory of the factors that collectively define the context of the real estate market.

Our rennie intelligence team comprises our in-house demographer, senior economist, and market analysts. Together, they empower individuals, organizations, and institutions with data-driven market insight and analysis. Experts in urban land economics, community planning, shifting demographics, and real estate trends, their strategic research supports a comprehensive advisory service offering and forms the basis of frequent reports and public presentations. Their thoughtful and objective approach truly embodies the core values of rennie.
Get the data
Receive insights, analysis, and perspective from our rennie intelligence team on the Lower Mainland's real estate market.