Work hard play hard rang true for our team of advisors and office staff this February as we headed south to sunny Nevada to partake in rennie's 13-year tradition of hosting an annual Super Bowl viewing party in Las Vegas. 

Blending celebration with recognition, rennie's Super Bowl Kickoff Program is a performance-driven incentive program designed to encourage bonding and shared experiences for our advisors. The trip began on Saturday at Top Golf at the MGM Grand and flowed into game day, where a private viewing party was held at SUSHISAMBA restaurant as we watched Kansas City Chiefs defeat the San Francisco 49ers.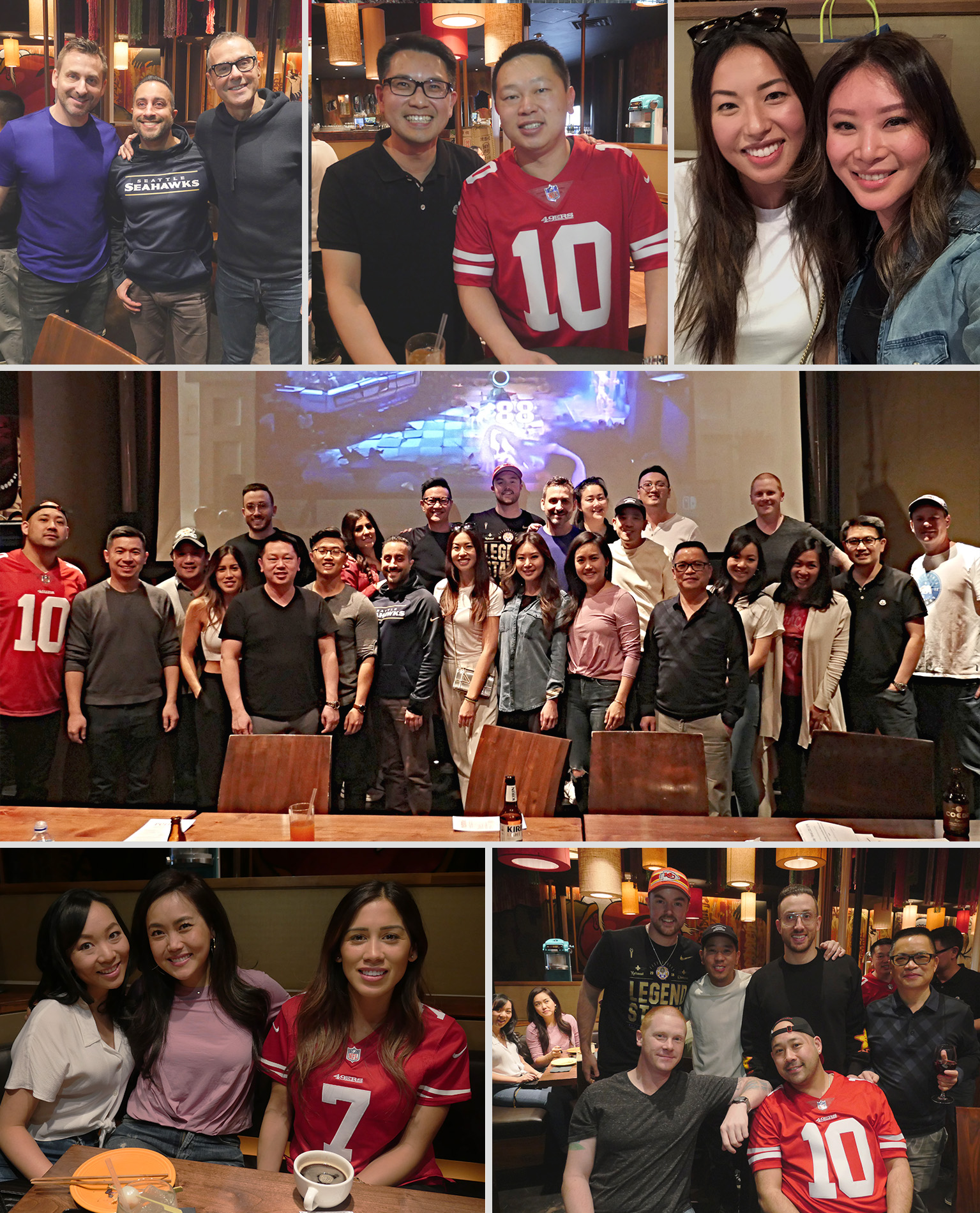 Congratulations to all the advisors who qualified for the Super Bowl Kickoff Program this year.  It's a pleasure celebrating your successes and we look forward to continuing this tradition year after year! Christopher Boyd, Danny Chow, Jane Chu, Lorenzo Daminato, Derek Kai, Salina Kai, Calvin Kan, Charlie Kim, Jason Lai, Simon Lai, Hanson Lu, Vivien Ma, Andy Mah, Clarke Mallory, Kim Mallory, Dal Milin, Brandan Price, Artyom Seroff, Ryan Wong, Shelly Vellani, Eric Zamora

Our full-service brokerage will help you build your career through a supportive and collaborative environment with consistent mentorship, and the opportunity to align yourself with our reputation for real estate excellence. Learn more here.