Each quarter, rennie Intelligence provides a Multi-family Occupancy Update based on the latest data sourced from Urban Analytics' NHS Live database. As part of this update, the number of homes associated with actively-selling, sold-out, and contemplated multi-family projects are presented, by sub-market, by their estimated year of first occupancy. These dates of first occupancy reflect both direct estimates provided by NHS Live and derived estimates generated by rennie.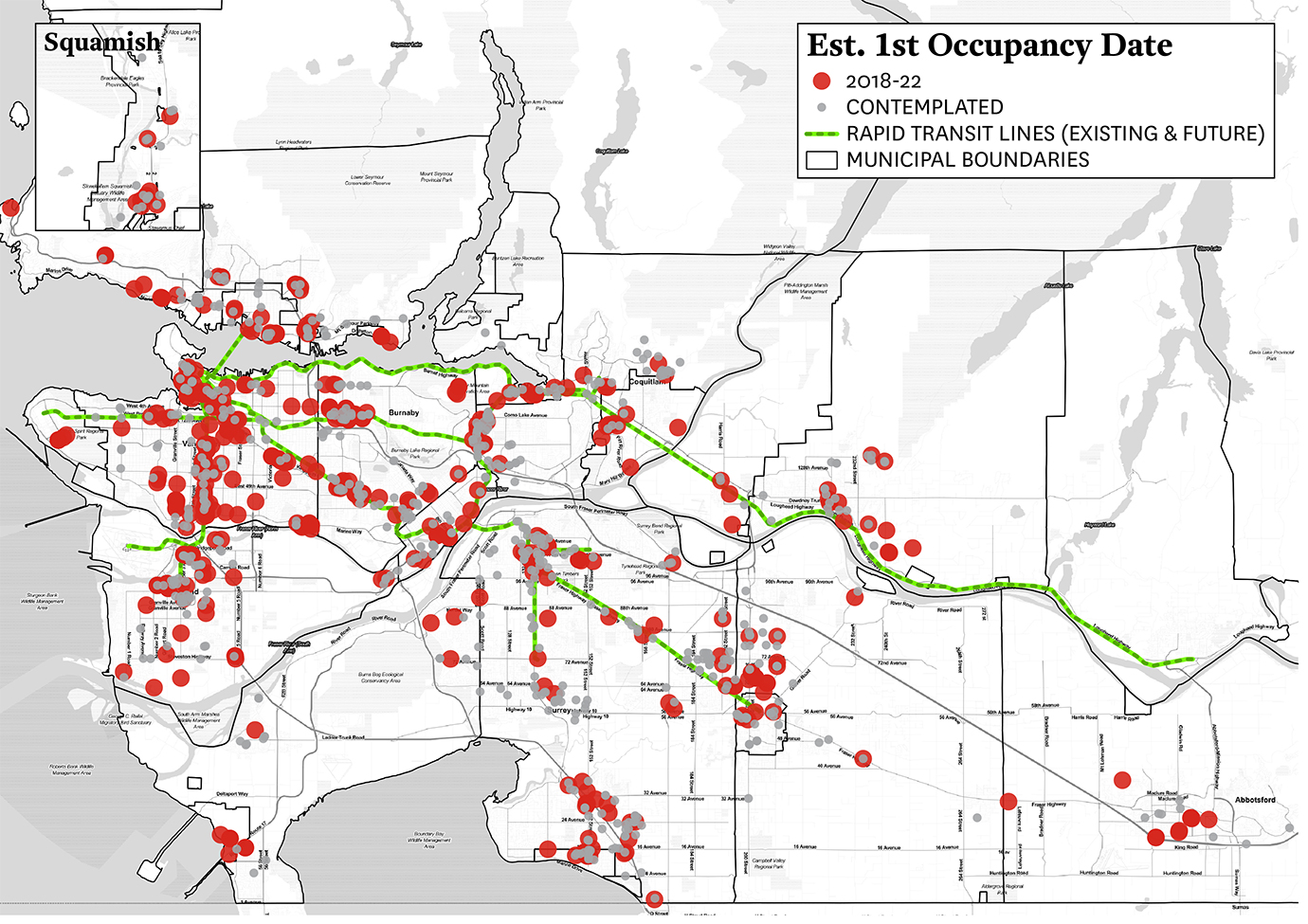 Data highlights
By the end of 2018, 17,169 multi-family homes are expected to be ready for occupancy, representing a 49% increase from 2017. when 11,549 homes completed. Currently. 14,244 multi-family homes are under construction and expected to compete in 2019.
Of the home completed between 2018 and 2022, 91% are sold. 


What this means for you
While there are certainly options to buy pre-sale, multi-family homes for those looking to move in before 2022, new supply is needed in the medium-term to accommodate continued growth and change in the region's population.



Get the data
Receive insights, analysis, and perspective from our rennie intelligence team on the Lower Mainland's real estate market.