In comparison to markets across the Lower Mainland, according to the latest rennie review, Coquitlam saw the largest spike in condominium sales. Sales increased by 41% year-over-year for attached homes, with a total of 142 sold compared to 101 last year. The average price for a condominium continues to rise, at an average of $479,346.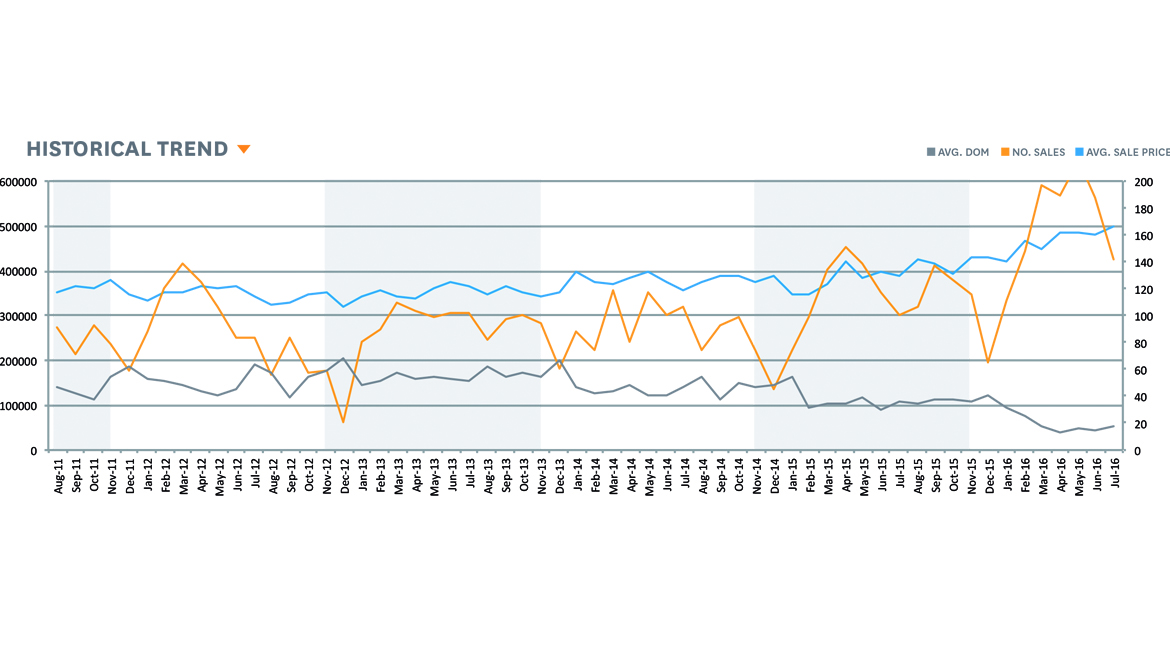 According to the Vancouver Sun, the Evergreen Line is scheduled to open before Christmas. It's estimated that this new line will carry 70,000 passengers daily and increases access to the corridor between Burnaby and Coquitlam. Among other economic factors, the new Evergreen Line could be a factor of the rise in condo sales. Overall, the condominium market in Coquitlam is strong. The number of listings in Coquitlam have dropped by 39%, from 421 to 256, and the average days on market has also dropped to 18 days, from 36 days in the same period last year. The average sale price has increased by 28% to $497,346 from $389,747 last year. Data indicates that it's a seller's market for Coquitlam condominiums with the sales to active listings ratio at 55%.

Looking to buy a condo in Coquitlam? Our rennie advisors specialize in every neighbourhood across the lower mainland, and can help you find the home best suited to your needs.


Get the data
Receive insights, analysis, and perspective from our rennie intelligence team on the Lower Mainland's real estate market.