The rennie review, our monthly market report, provides a detailed look at the real estate marketplace in Vancouver and the Lower Mainland, as well as across the nation. Our June 2016 edition reported significant changes in market statistics in Surrey, showing sales of attached homes are at an all-time high.

Notable changes for condominiums in surrey
Condominium sales were at an all-time high at 442 in the month of June, compared to 219 in the same period last year – an increase of 102%. Condos are selling quickly at an average of 24 days on the market, a drop of 48% year-over-year, where the average days on market was 46. Although the average sale price has increased by 14% year over year, the high number of sales has caused the total value of sales to see a jump of a whopping 130% in the same month last year, from $75,013,413 to $172,798,574.

What's more, high demand has caused supply to decrease by more than half of what it was last year. The number of listings in Surrey has decreased by 51%, from 1,620 to 786.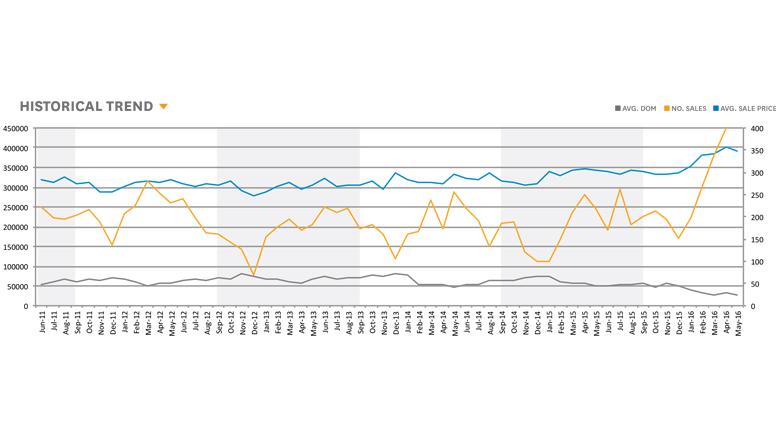 Condominiums are selling quickly at a high volume and prices have increased, indicating a seller's market for condos in Surrey.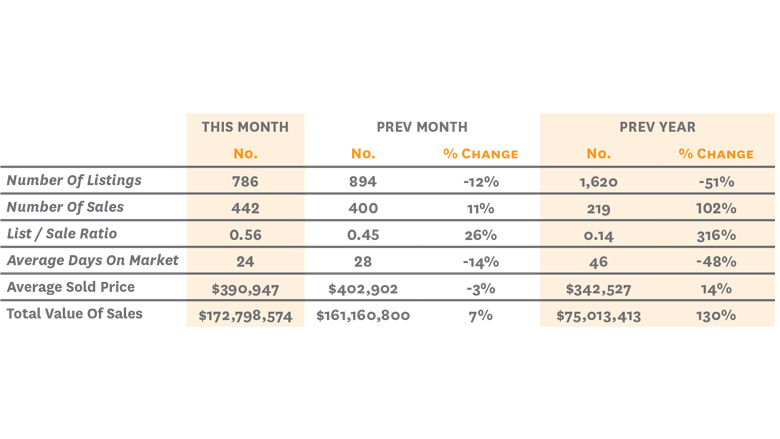 For additional market insight, neighbourhood statistics, current rennie projects, team profiles and more, read our full rennie review here.



Get the data
Receive insights, analysis, and perspective from our rennie intelligence team on the Lower Mainland's real estate market.