Data highlights
This update details the number of actively-selling, sold-out, and contemplated multi-family homes by sub-market and estimated year of occupancy.
By the end of 2019, 15,907 multi-family homes are expected to be ready for occupancy, similar to 2018, when 15,913 homes were completed. Currently, 14,605 multi-family homes are under construction and expected to complete in 2020.
Of homes expected to complete between 2019 and 2023, 73% are sold.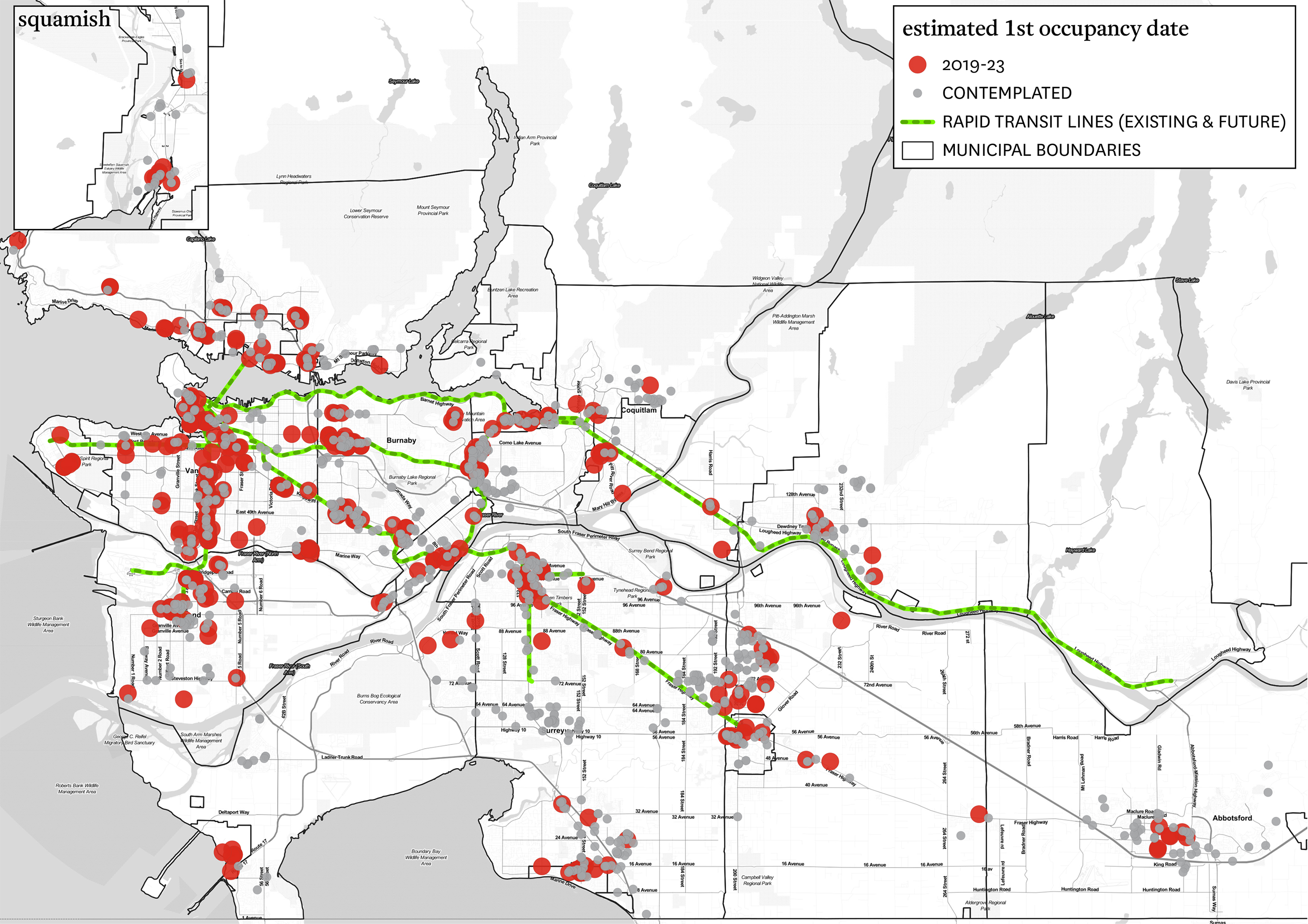 What this means for you
Amidst a more normalized Metro Vancouver real estate market, 92% of all new multi-family homes slated to complete in 2019 have been pre-sold. While a similar share of homes completing in 2020 have also already been sold (84%), many options exist for buyers in projects with expected occupancy dates between 2021 and 2023.

Each quarter, rennie intelligence provides a Multi-family Occupancy Update based on the latest data sourced from Urban Analytics' NHS Live database. As part of this update, the number of homes associated with actively-selling, sold-out, and contemplated multi-family projects are presented, by sub-market, and by their estimated year of first occupancy. These dates of first occupancy reflect both direct estimates provided by NHS Live and derived estimates generated by rennie.
Our rennie intelligence division empowers individuals, organizations, and institutions with data-driven market insight and analysis. Experts in urban land economics, community planning, shifting demographics, and real estate trends, their strategic research supports a comprehensive advisory service offering and forms the basis of frequent reports and public presentations. Their thoughtful and objective approach truly embodies the core values of rennie.



Get the data
Receive insights, analysis, and perspective from our rennie intelligence team on the Lower Mainland's real estate market.