Each quarter, rennie Intelligence provides a Multi-family Pricing Update based on the latest data sourced from Urban Analytics' NHS Live database. The data presented are price per square foot (PPSF) averages for concrete, woodframe, and townhomes combined, based on the date of each project's first home sale.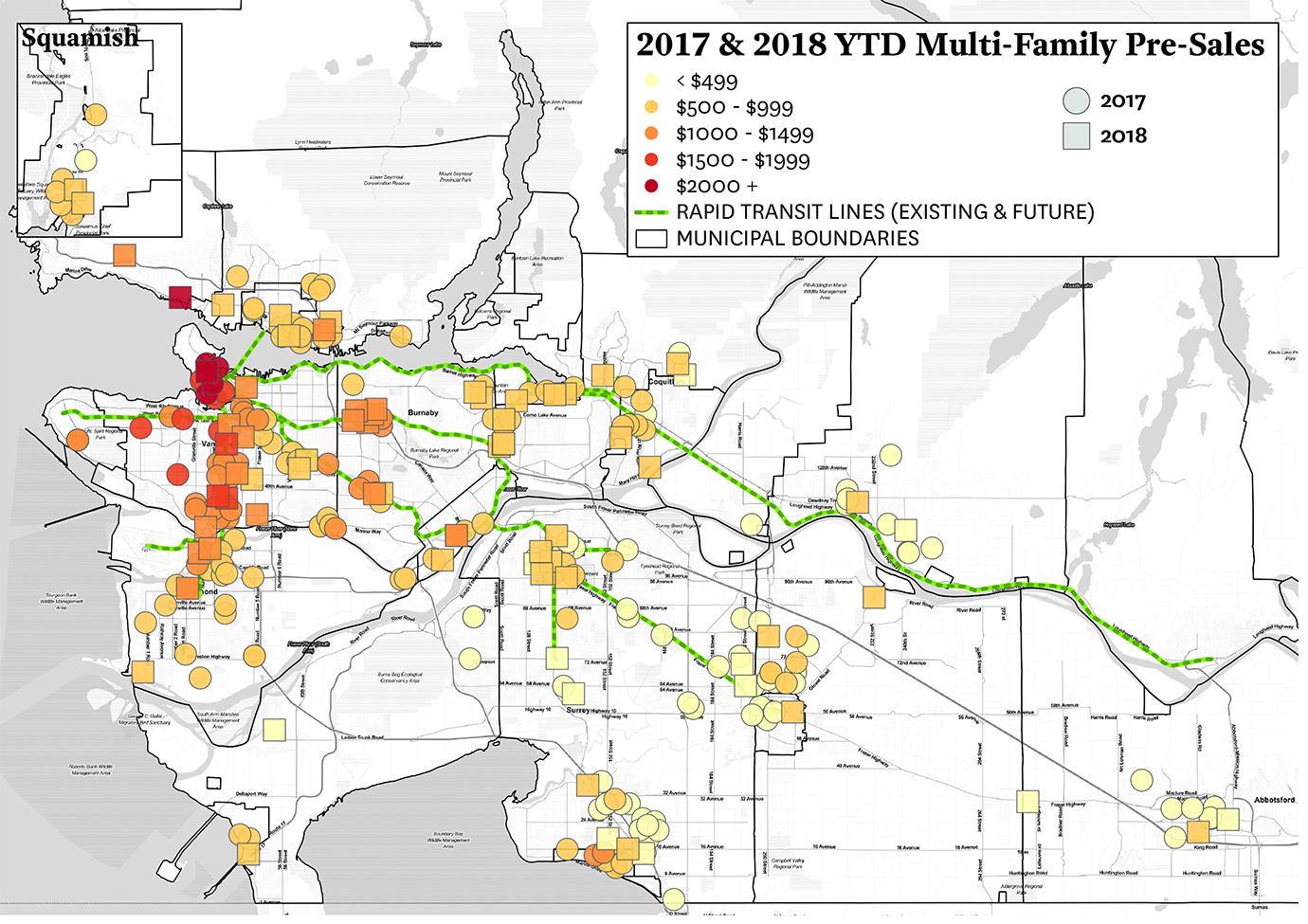 Data highlights
Pre-sale projects in Greater Vancouver that have launched in 2018 (through July) have sold at an average PPSF of $848, versus a 2017 year-end average of $826.
The highest average PPSF achieved through April 2018 was in Downtown Vancouver, at $3,037 (down from $3,300 in Q2 2018), while lowest was in Abbotsford at $436.


What this means for you
Predictably, there is a distinct price gradient, from high to low, emanating outwards from the Downtown Core. And while PPSF continues to rise throughout the region, there are good value options within a multitude of transit notes (including Surrey City Centre) and along rapid/frequent transit corridors (for example, along with the new Evergreen Line).





Get the data
Receive insights, analysis, and perspective from our rennie intelligence team on the Lower Mainland's real estate market.