Based solely on small talk, one might imagine the Lower Mainland real estate market is bankrolled by buzzwords. While "bubble", "foreign buyer" and "inflation" are all phrases you'll hear on a daily basis, they don't always paint a fair picture of the local real estate market.
With these words circulating in most conversations about real estate, the public's knowledge of the market doesn't always match the Lower Mainland's real estate trends. Whether you're looking to beef up your next bit of banter among friends and colleagues, or want to make your own informed investment decision, it's worth knowing more about Vancouver real estate than buzzwords.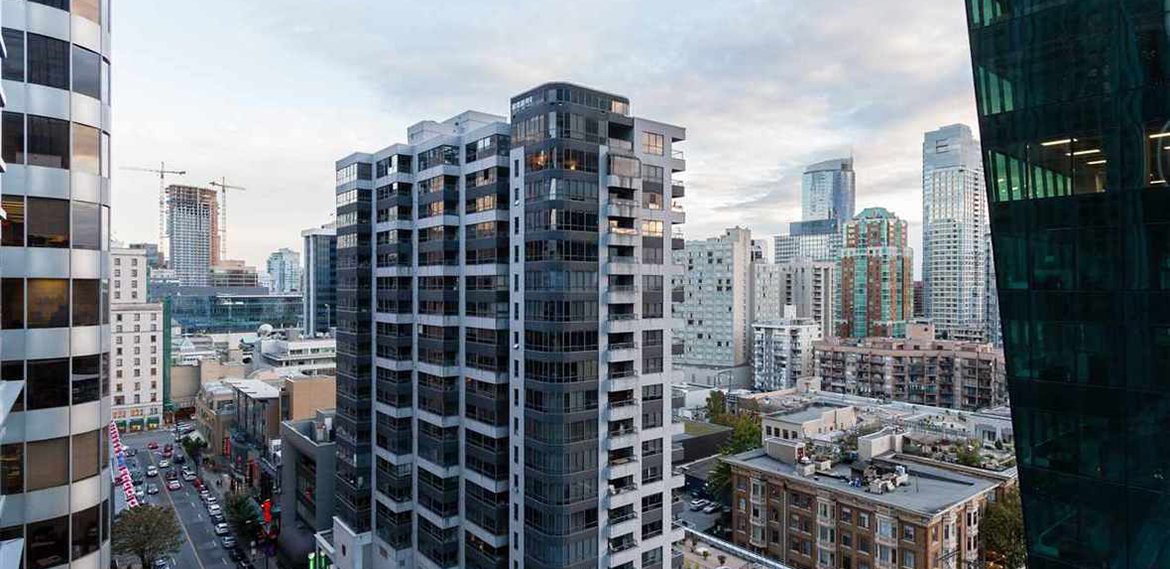 Sales are up and listings are down.
Despite there being 8% fewer sales in May 2017 compared to the same month last year. This May saw sales rise to 24% above the ten-year May average for the Greater Vancouver area.
While sales activity is relatively robust, the total number of listings is down by 45% versus the long-run May average, with condo listings down 66%, townhouse listings down 58% and detached listings down 22%. Regardless of what you might be looking to purchase, there's almost never been less to choose from.
The average sales price is inflated.
Although the Lower Mainland is known for its high-priced housing market — the average sales price was $886,651 in 2016 — that number drops off dramatically when you take away the top 20% of all sales. The average sales price of the lower 80% of all house types was $544,605. The price may still be unrealistic for some, but it shows that the local real estate market isn't as inaccessible as the total average makes it sound.

Foreign Buyer's Tax has made an impact, but numbers are bouncing back.
Since the Foreign Buyer's Tax was introduced to Metro Vancouver in August 2016, foreign purchases have slowed. Compared to 15.1% of sales in Greater Vancouver having been made by foreign buyers in July 2016; this number dropped to 0.9% in August, and levelled-out at 4% through the beginning of 2017.
Despite recent rumblings by the NDP-Green coalition deal that the foreign buyer tax could be doubled (to 30%) and extended to the whole of BC, purchases by foreign residents will still be a reality, albeit a reduced level, in the coming years.
Population growth is slowing down — but demand isn't.
Believe it or not, population growth in the Lower Mainland has been slowing for many years now. Compared to growth of 2% in 2008, the region has experienced growth between 1.3% and 1.6% annually over the past six years. By 2036, it's projected to slow to about 1.1%.
There are many reasons for this slowdown in growth, including an aging population (more deaths), a below-replacement fertility rate, and a slowdown in immigration (although immigration trended upwards in 2016, we're nowhere close to where we were in 2008). Similarly, domestic migration has slowed.
This doesn't mean there will be a decline in demand for dwelling units. By 2036, the population in the Lower Mainland is still expected to increase by an estimated 934,000 people. The percentage of the population wanting housing is also expected to grow as more young people move out of their parents' homes and more elderly folk look for homes in apartment buildings or retirement facilities. For every senior there is today, there will be almost two in 2036. Additionally, there will be a 23% increase in 25-64 year-olds and an 18% increase in 0-24 year-olds. As a greater percentage of these demographics will be looking for housing, demand will remain high.

There are more young and elderly people living in apartments.
Even though ground-oriented units (detached homes, townhouses, etc.) are still most popular for those aged 35 years and up, the youngest cohort and our oldest segment have a relatively high affinity for apartments.
Specifically, the majority of household heads between the ages of 20 and 34 live in apartments. From there, however, we see a big drop-off, with people in the prime stages of family formation and child rearing prefer ground-oriented properties. As we look at the oldest end of the age spectrum, we then see many of our seniors making the switch back to apartment buildings.

Development is set to meet demand
It doesn't take too long to notice that the Lower Mainland is in constant development. That said, you might not fully understand how many apartments and ground-oriented homes are being built. Since 2015 nearly 40,000 units have been completed. In the same span of time, over 50,000 units have been started, and the future doesn't look too different. In the short and middle-term, the number of units being built is meeting demand.
There's definitely more to real estate in the Lower Mainland than buzzwords. If you'd like to learn more about the current state of Vancouver, check out our latest rennie intelligence or talk to a rennie advisor today.



Get the data
Receive insights, analysis, and perspective from our rennie intelligence team on the Lower Mainland's real estate market.