Through one-on-one interviews, the #rennielife - Advisor Insight series offers a glimpse behind the scenes of  rennie's advisors. From newly licensed to veteran Advisors, you'll hear about their nuanced experiences at rennie, their challenges and triumphs navigating the real estate industry, and their insights on the real estate market.

Always with a smile on his face and a story to share, Reggie Tanzola is often found at the rennie bullpen catching up on emails or with friends who double as colleagues. With a career spanning over two decades in the real estate industry, it's quite serendipitous (if not accidental) that Reggie started at rennie in the first place. His incredible work ethic and his natural knack as a salesman repeatedly earns Reggie top industry accolades including the rennie leaders Award and the Medallion Club Award. In addition to this, Reggie has successfully managed the sale of thousands of presale home over dozens of projects (most memorably at The Amazing Brentwood, Kits 360, and 567 Clarke + Como) and has trained and played a key mentorship role to some of rennie's top salespeople. Here he shares with us his notable tale of starting out, how rennie is "more than a real estate company", and why Realtors bear a much bigger responsibility than simply helping sell and buy homes.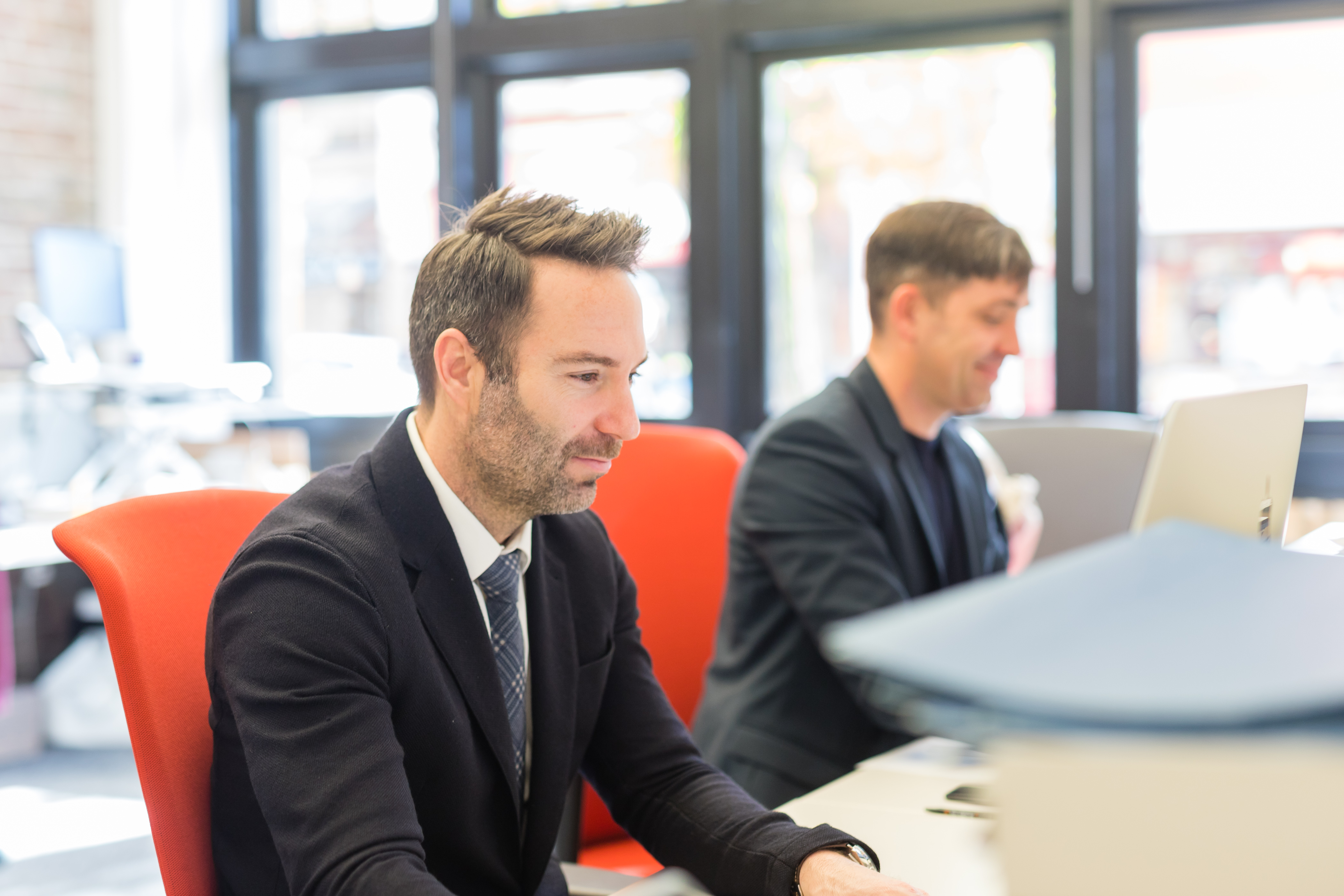 On a few of his favourite things
I prefer to keep things totally diverse, even in the way I exercise. In the winter I head up to Seymour for skiing and snowshoeing. In the summer I enjoy weightlifting, boxing, pilates, and yoga. At home, I love to read, my house is seriously floor to ceiling books, primarily non-fiction.  My current book recommendations are Lean In by Sheryl Sandberg, Attached by Dr. Amir Levine and Rachel S. F. Heller, and The Vital Question by Nick Lane which is more science-based. For my fiction fix, I go to the movies. Podcasts are how I start every morning, with Hidden Brain and Planet Money currently on rotation. Perhaps like other Vancouverites, I love discovering new places to eat. Having designed, opened, and operated a restaurant in Chinatown (Juniper Kitchen & Bar), gave me a chance to tap into my passion for restaurants and food.  

On any given Friday
You'd first find me at a sound meditation class in Gastown. They use Koshi Chimes and ancient instruments to guide participants through a sound journey.  After that, you'd probably find me with friends at Savio Volpe, or Di Beppe. Both have great Italian Food, but I especially love going because I feel like a part of their family and there is a strong sense of community.

On an endearing start at rennie
When I was 18, my high school teacher approached me with a work experience offered through the CAPP (career and personal planning) program and at the time I wanted to be an architect. Their first offer was an unpaid position in an accounting department at a hotel, a hotel that I happened to be already working at, and being paid to work at. I asked them to find me something more suitable. Eventually, although still not totally aligned with architecture, they offered me a CAPP placement at rennie in real estate marketing. I took the placement. At the time, there were roughly 5 employees (two of which are still here) and my first task was calling Realtors and inviting them to a project Realtor event.  As a high school kid, I thought inviting people to a party was fun - I loved it! From there I helped with the grand opening of the same project. Without permission, I started offering tours to prospective buyers. I managed to close a client, handing them off to a Realtor to write a contract. Without trying to, Bob Rennie noticed my natural sales ability and offered me a job. They considered me a CAPP success story and I was even featured in the local newspaper. Years later, I went back to my high school and gave a speech about my experience with CAPP.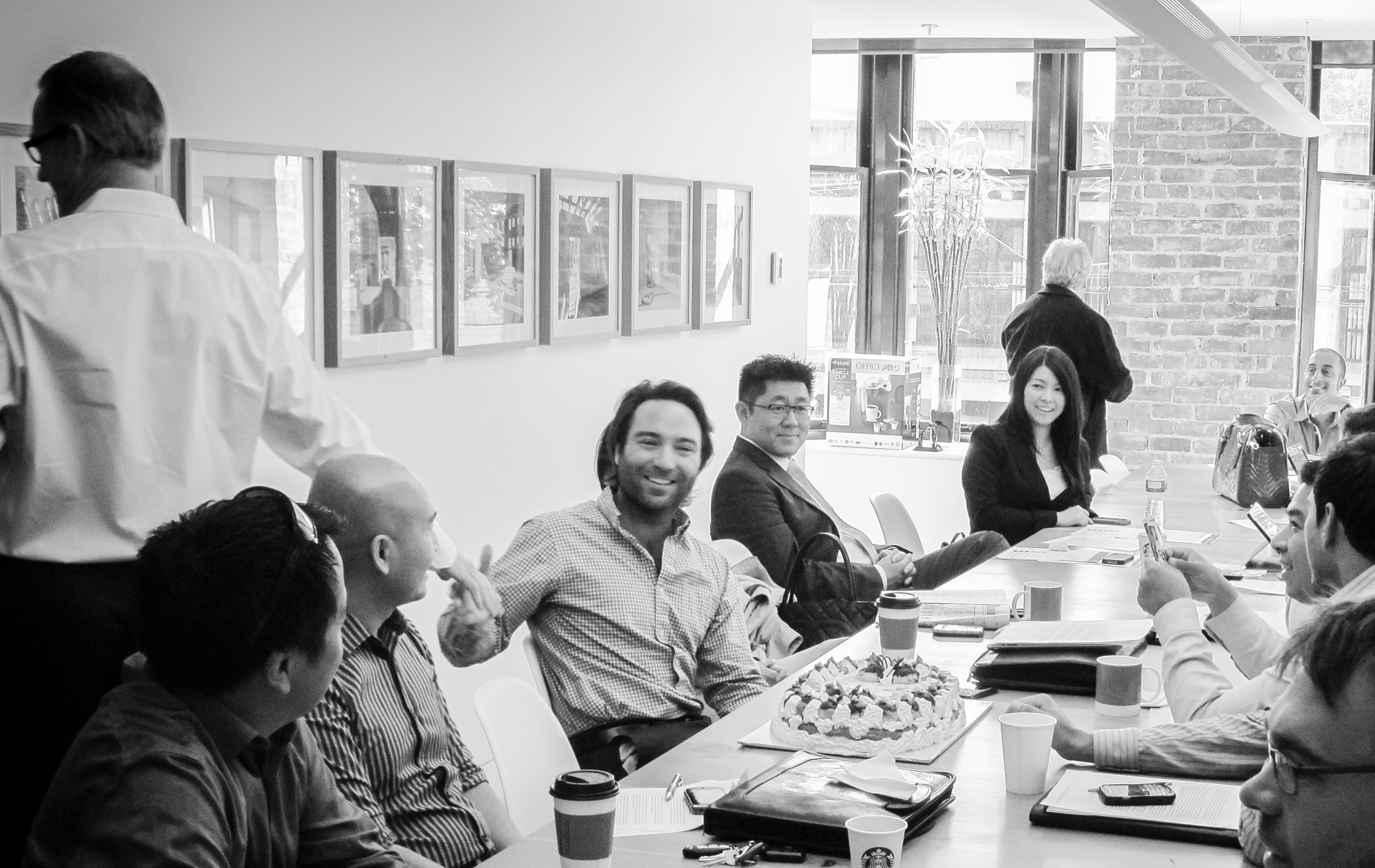 On why he chooses rennie
As far as project marketing goes, we are the leaders in our industry. We have the bulk of local developer clients and we sell billions of dollars of real estate every year. On the resale side of things, we have a really good team of talented, hardworking and like-minded Realtors. There are other perks too, such as having the rennie museum next door. It's amazing to be this connected to art. Sometimes I think people fail to see the value in it, or they might even be intimidated by it.  They might feel they don't belong around art. It's also unreal that I'm working in a historic building in one of my favourite neighbourhoods in Vancouver. We're more than just a real estate company. 
On working with great people
As a company, rennie does an amazing job of attracting great people. Our environment has been mindfully crafted. We're very careful to select the right people; the ones that have a similar work ethic and drive. The fact that rennie has Advisors who've been here for twenty plus years shows that we know how to keep them. And our veteran Advisors aren't just sitting around. To this day they still demonstrate the same values and work ethic.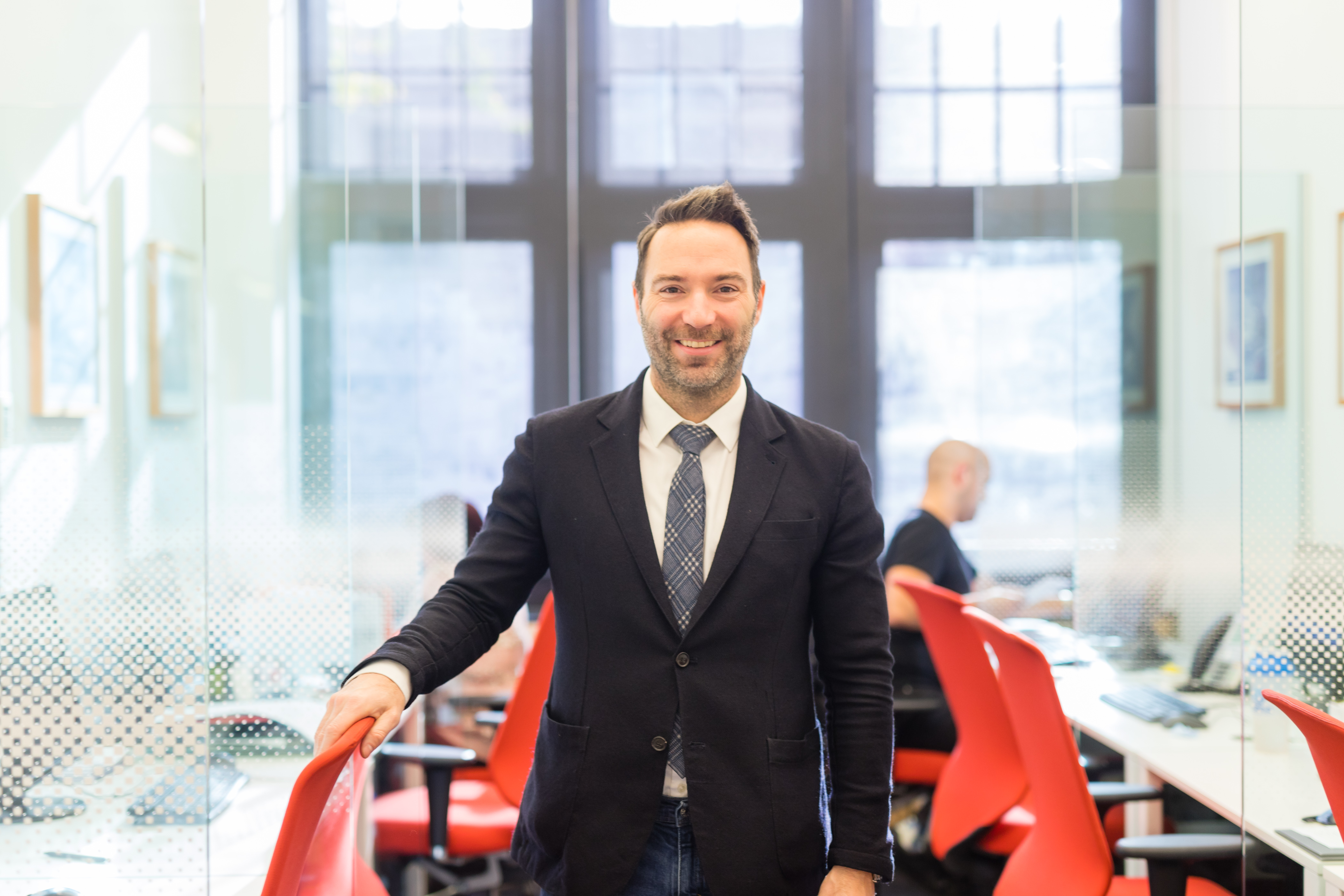 On an incredible career boost
There are great opportunities for rennie advisors to work on presale projects, and by that, I don't mean just the chance to sell to a buyer. I mean that our Advisors have the chance to work on the sales floor. I truly believe that one year working at rennie equates [in terms of career experience] to five to seven years at another brokerage. Working the floor at a project site offers the chance to speak with thousands of clients and Realtors. Projects offer newer rennie advisors the chance to practice and perfect their craft. Another bonus to working on projects is that our Advisors are surrounded by experienced colleagues who are available to teach, support and mentor them. As a result, we develop confident, knowledgeable Advisors.

On Vancouver being a global city
When I think of the most significant changes in the real estate industry in the last two decades, the first thing that comes to mind is affordability impacting some of us positively and others negatively. I've witnessed Vancouver experience growing pains as it transformed from a quaint fishing village into a world-class city. I see Vancouverites forced to assess their individual circumstances and make hard choices, including move far from the city for more space. The city is now a global brand, with housing competition not strictly local, but international too. I advise those who are waiting for a price adjustment to get in now. Gone are the days of a "good deal" in Vancouver.

On serving and protecting the public
Sometimes a strong market can attract many new Realtors to the industry with the wrong motivations. Acquiring a real estate license should be more stringent. I view Realtors as more than salespeople, they are advisors entrusted by the public to assist them with the purchase and sale of someone's largest and most important asset. Having highly trained Realtors that adhere to the highest moral standing is the key to ensure the public is protected and served.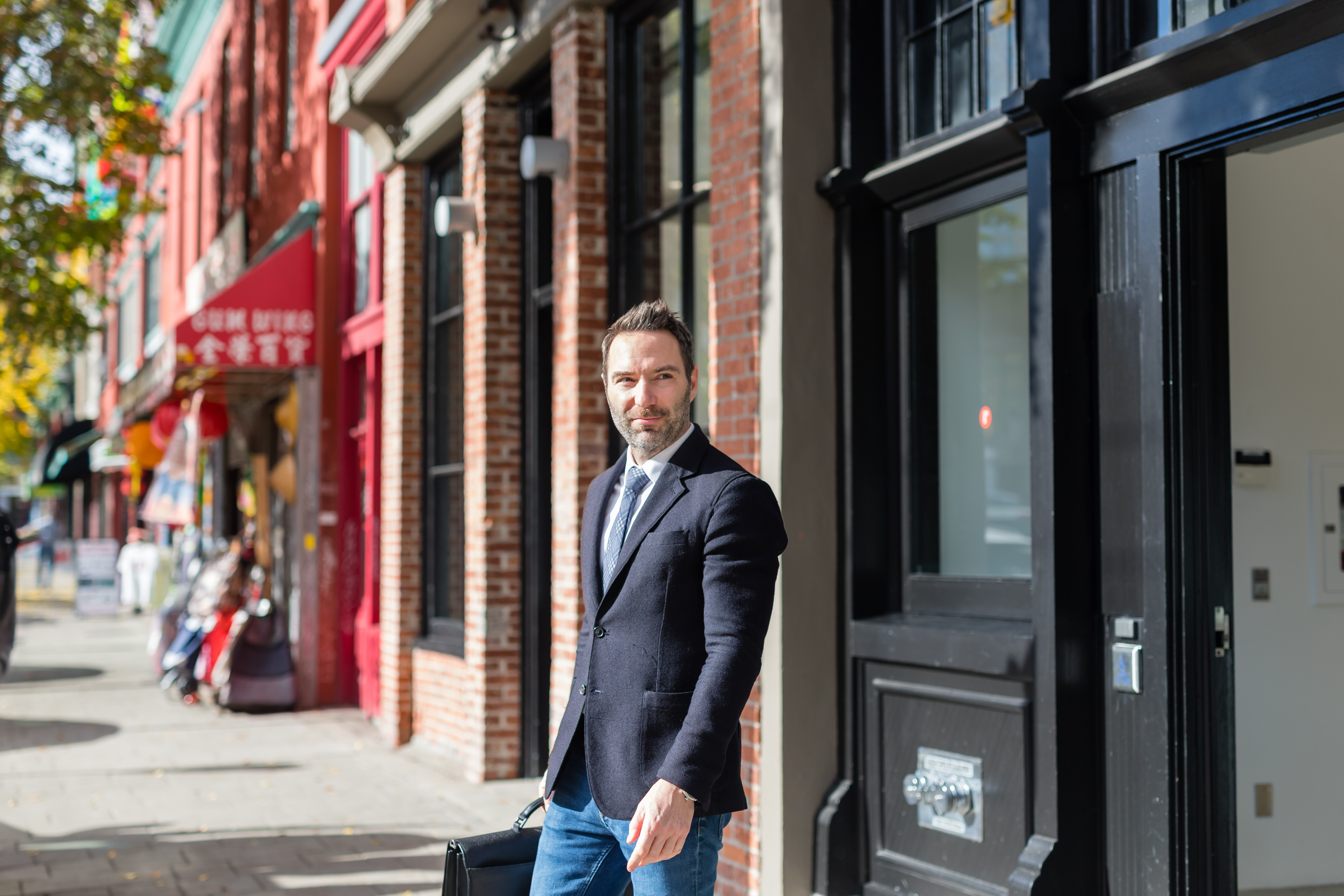 On being a design nerd
Architectural homes are my jam and I'm always obsessing over beautifully designed homes. One of my greatest frustrations is the vast number of new builds that lack any character and are built with the lowest spec the builder can get away with in an attempt to maximize their return. I applaud builders that are willing to take design risks and build with passion. A design element that I'm a sucker for is a sunken living room.
On how he would invest $150,000 in a presale project
I'd purchase a townhome in Phase One of
George by Marcon
in Port Moody. These homes are located just a few minutes walk to the West Coast Express and to the Port Moody Skytrain Station. The price for a three bedroom townhome with a double car garage is $879,900. Based on resale prices in the last year and also my understanding of the product that is coming to this market, I can foresee the potential of an $80,000 lift here for the buyer. This will help a young family in climbing the property ladder or it could just be a great investment for the right investor.
Thank you,
Reggie
, for your time, great stories, and knowledgeable insight!