Each month, we highlight notable end-homes in the Vancouver Region featuring a distinct space, unique architectural details, or fantastic amenities. For buyers considering moving into a new home or for those who are simply real estate curious, check out our round-up of the top 5 luxury homes listed below.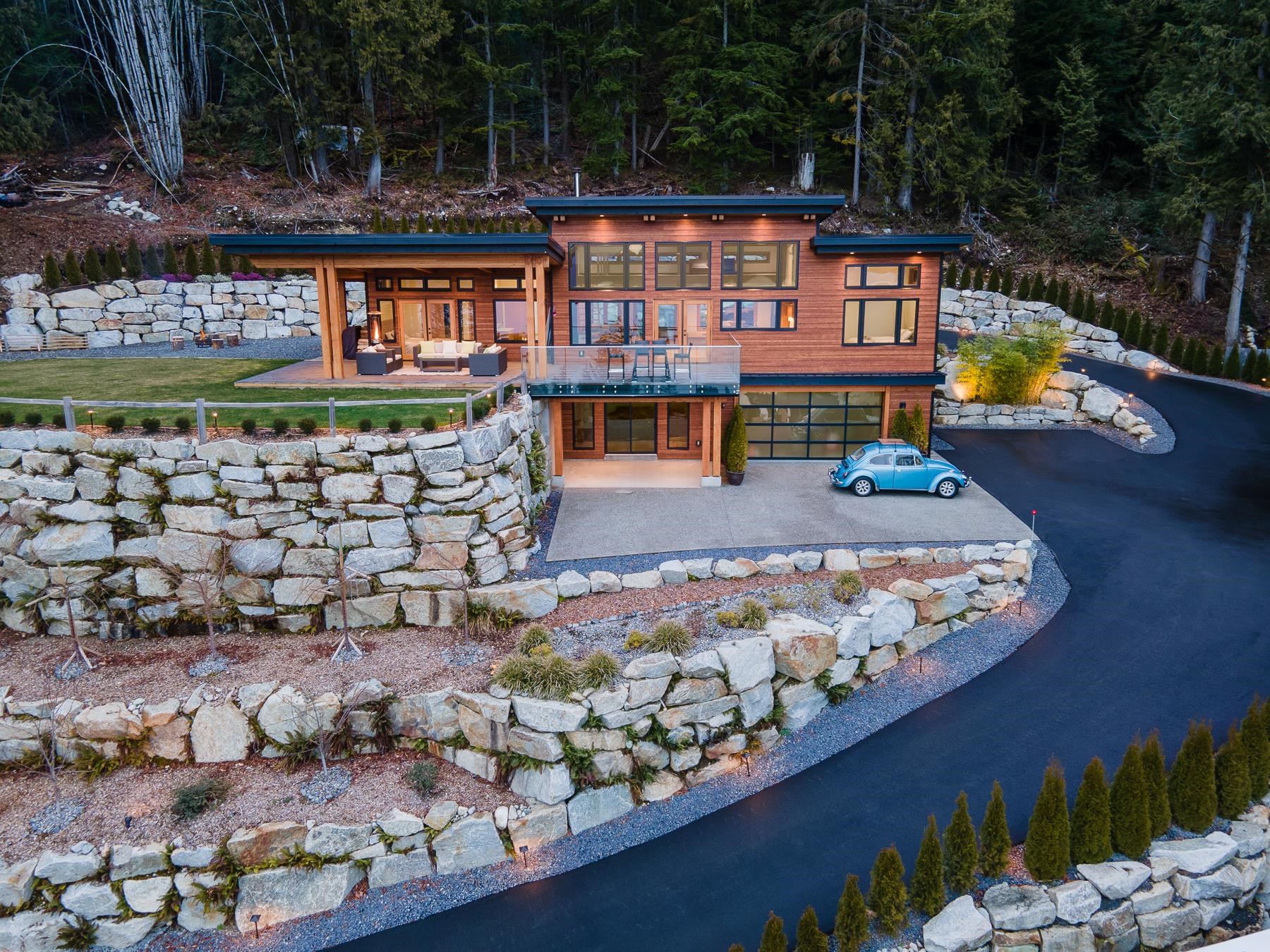 1090 Goat Ridge Drive, by Jeevan Gill
Area: Squamish, Britannia Beach
Details: 5 BD, 3 BA, 2,647 SF
Price: $3,898,000
Highlight: Featuring breathtaking views of Britannia Beach, this timber frame house includes 15-ft Douglas Fir ceilings, expansive windows, a wood-burning fireplace, a 613 square foot deck, and a legal 2-bedroom suite.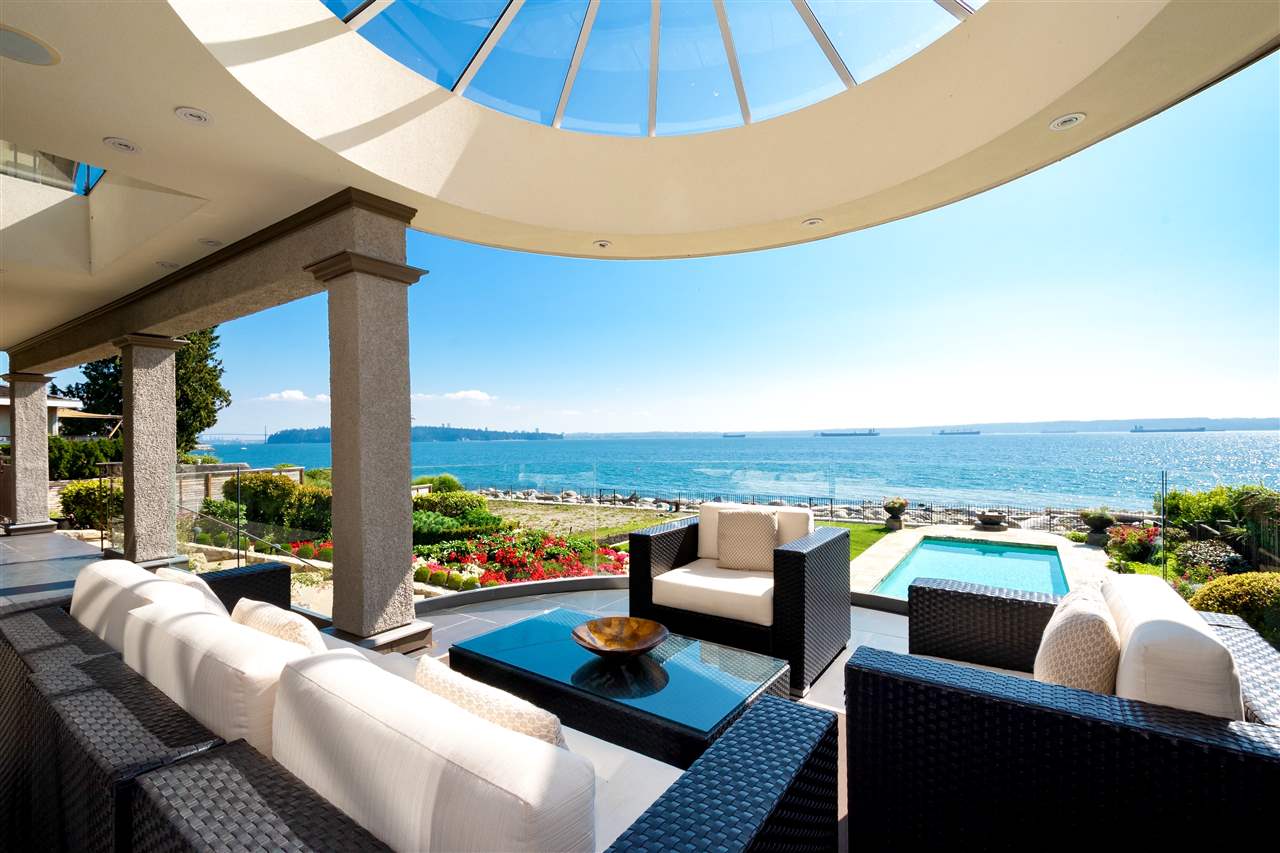 2816 Bellevue Avenue, by Jason Soprovich
Area: West Vancouver, Altamont
Details: 6 BD, 8 BA, 7,740 SF
Price: $15,998,000
Highlight: Featuring a pool perched on the edge of the ocean, this waterfront estate also has a heated outdoor BBQ centre and fireplace overlooking manicured gardens. With the unique option to purchase the neighbouring home, a new homeowner would enjoy over 120' feet of ocean frontage.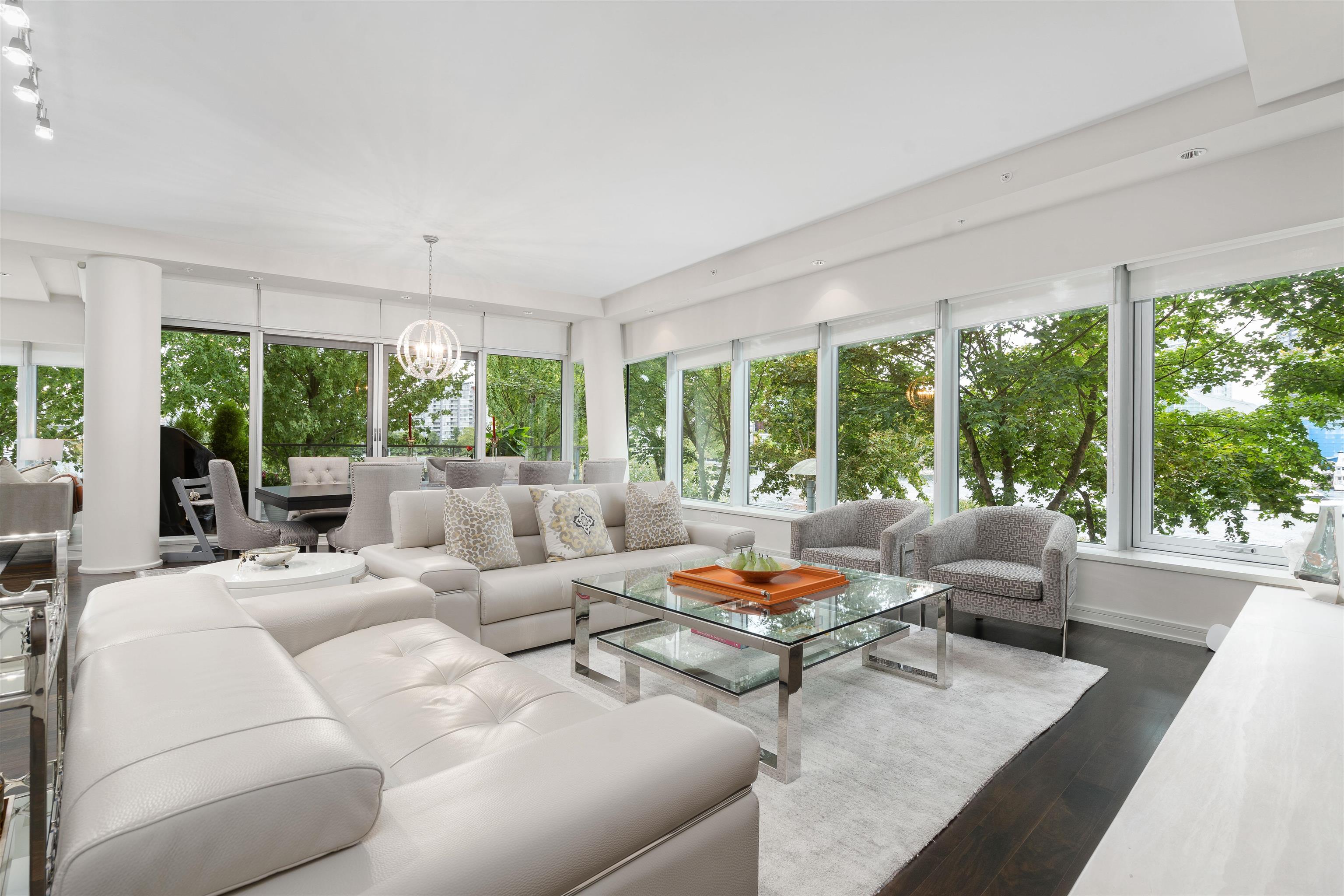 202 - 181 Athletes Way, by Harvey Kardos & Brandon Blue
Area: Vancouver West, False Creek
Details: 3 BD, 4 BA, 2,998 SF
Price: $7,188,000
Highlight: Boasting over 3,000 sq ft, this spacious, functionally designed home includes a private 3-car garage, elegant contemporary interior details, and has 188 sq ft of outdoor space.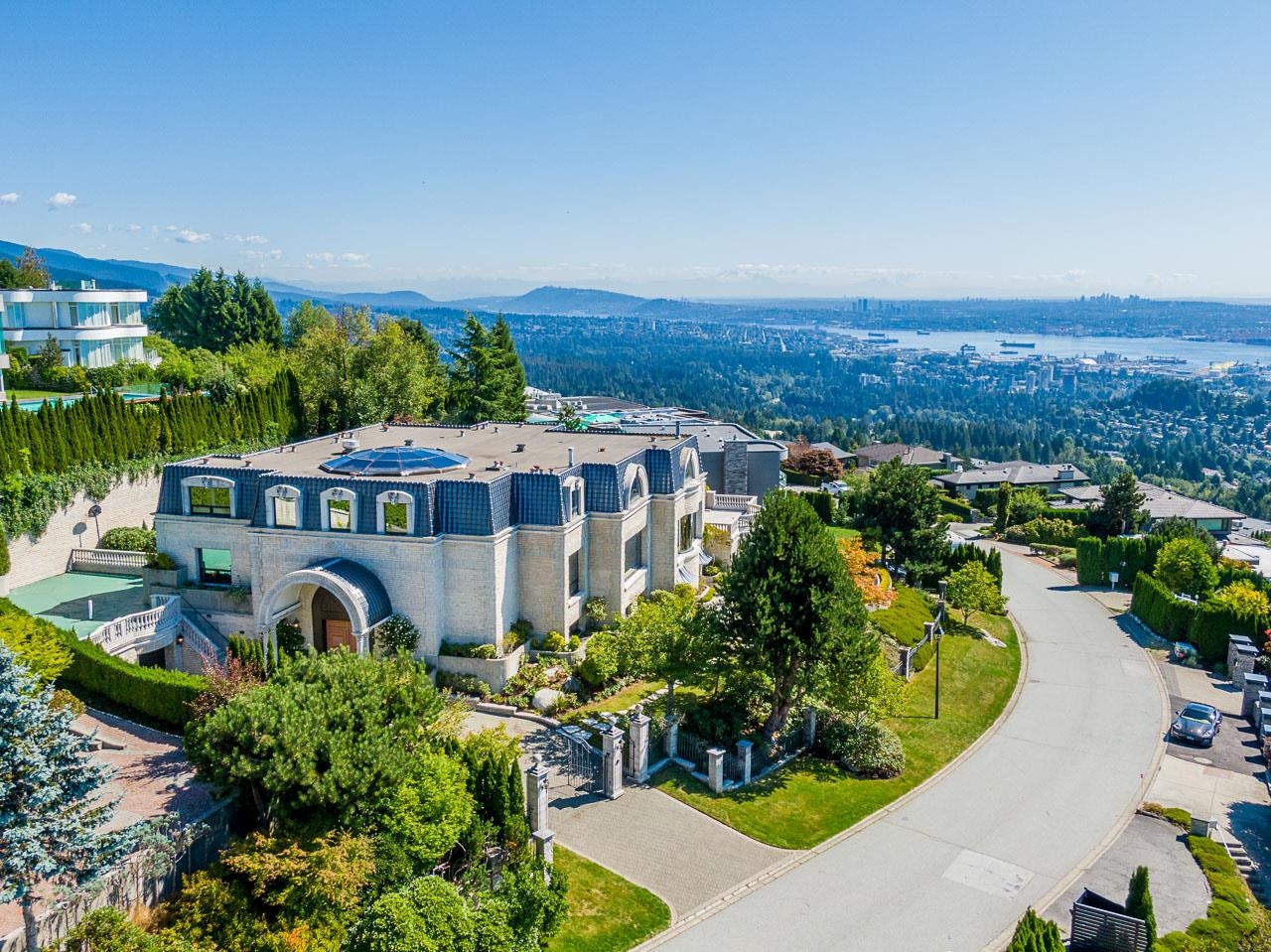 1471 Bramwell Road, by Karim Kamrani
Area: West Vancouver, Chartwell
Details: 8 BD, 10 BA, 16,583 SF
Price: $16,998,000
Highlight: Constructed over two lots, this prestigious home is set in an ultra-exclusive West Vancouver Neighbourhood, has stunning views of the City, Stanley Park, and Lion's Gate. Its interior features imported marble floors, an elevator, an indoor swimming pool and more.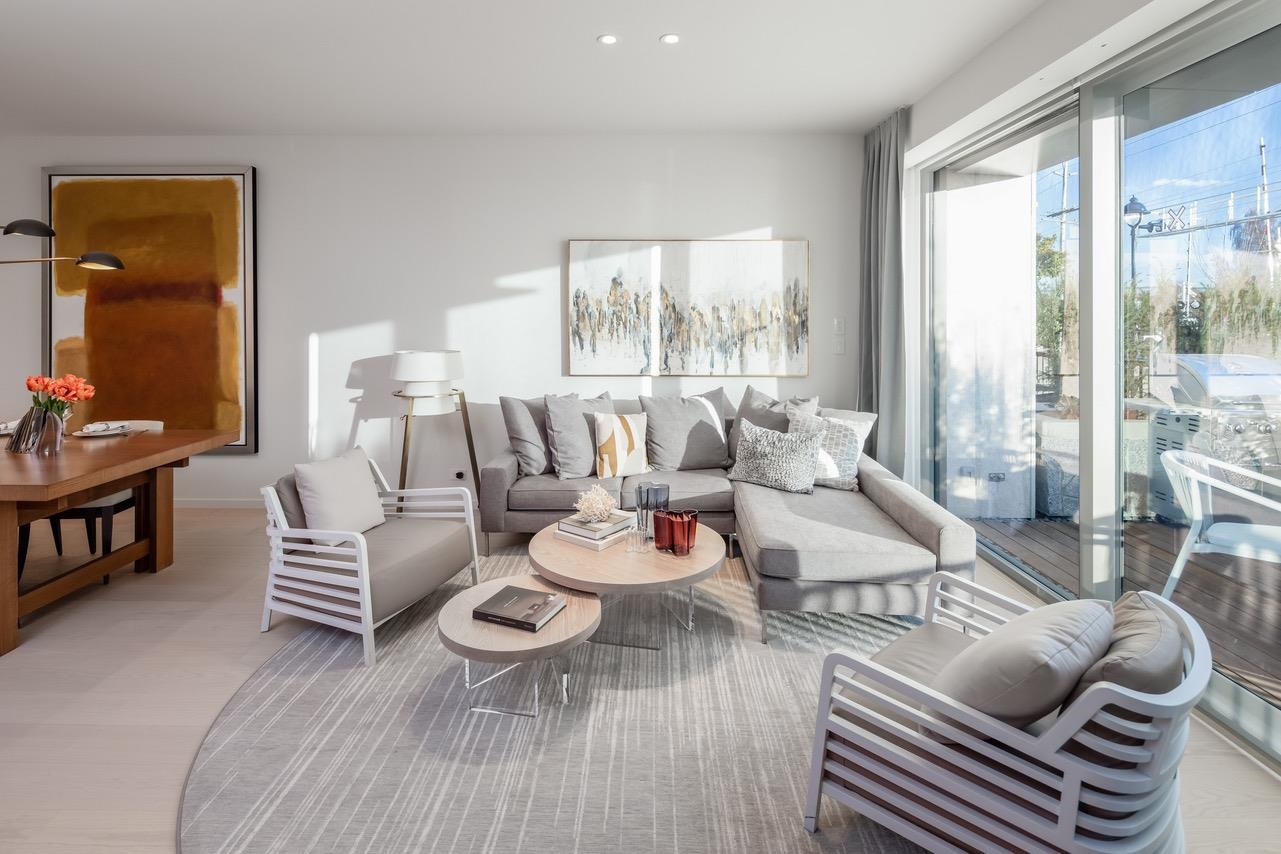 Th102 - 1327 Bellevue Avenue, by Phil Chang & Deanna Lythgo
Area: West Vancouver, Ambleside
Details: 2 BD, 3 BA, 2,002 SF
Price: $3,695,000
Highlight: Featuring a private 2-car garage, this Grovesnor Ambleside townhome has floor-to-ceiling windows, air conditioning, a Snaidero chef's kitchen, not to mention direct access to Bellevue Avenue and Ambleside Beach.

This list was curated by navigating our website under "property search". Refine your search by applying the desired filters under city, price range, property types, and search options, then press "view results" to explore your home options.

Looking to find a new home in a new neighbourhood? Connect with a rennie advisor to help you navigate the housing market and the home buying process.