The death of the 6th Duke of Westminster on Tuesday puts his family's 9 billion pounds sterling fortune in the hands of his 25-year-old son Hugh Grosvenor. The family has a long history of development in Vancouver, starting with the purchase in 1953 of Annacis Island.
JEFF LEE Updated: August 15, 2016
The death on Tuesday of Gerald Cavendish Grosvenor, the 64-year-old Sixth Duke of Westminster, elevates his 25-year-old son, Hugh Richard Louis Grosvenor, as the new Duke and the richest person under 30 in the United Kingdom, with a fortune pegged by Forbes at more than 9.3 billion pounds ($15.5 billion Cdn). Much of that is held in international investments and real estate.
What many may not know is that the family's wealth, first started more than 400 years ago, includes Grosvenor Group, a real estate arm with significant holdings in Metro Vancouver, including the mighty Annacis Island.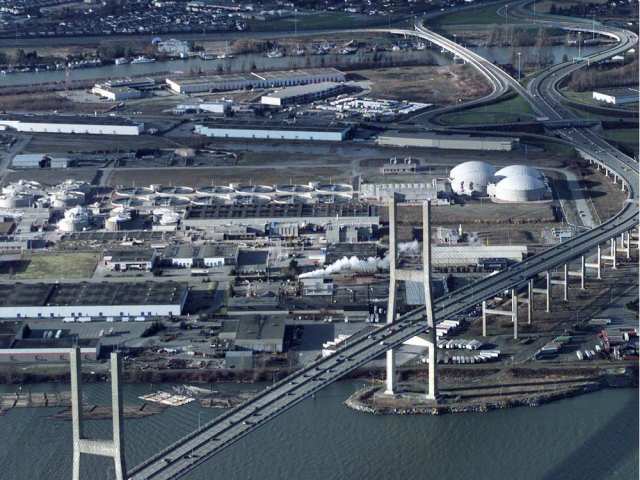 Delta, B.C.- Aerial view of Annacis Island, including Metro Vancouver's sewage treatment plant with Alex Fraser Bridge in foreground. IAN SMITH / VANCOUVER SUN
Annacis Island, Grosvenor's first international foray 
Annacis Island may be a secret short cut for traffic-weary commuters trying to get onto the Alex Fraser Bridge, as well as being the home of Metro Vancouver's main sewage treatment plant, but it had nobler beginnings, at least for Grosvenor. The family trust bought the 1,200-acre island in 1953 as its first international project. Annacis, once a former farming and fishing island in the middle of the Fraser River, became Canada's first industrial park. The island is now fully developed as an industrial hub, but Grosvenor still owns 210 acres and nine industrial buildings covering 1.1 million square feet.
Grosvenor's Metro Vancouver holdings and projects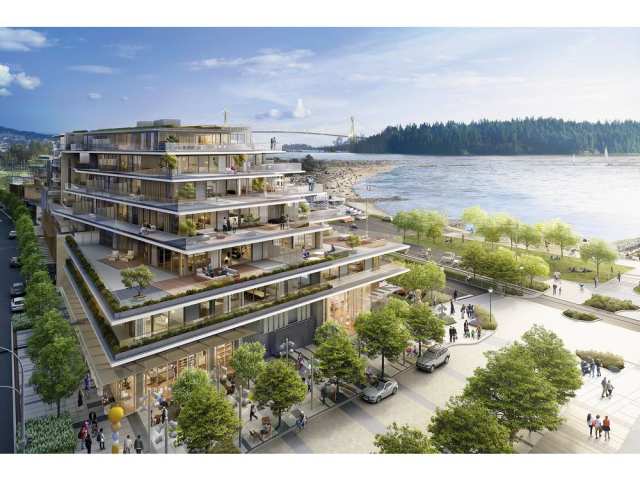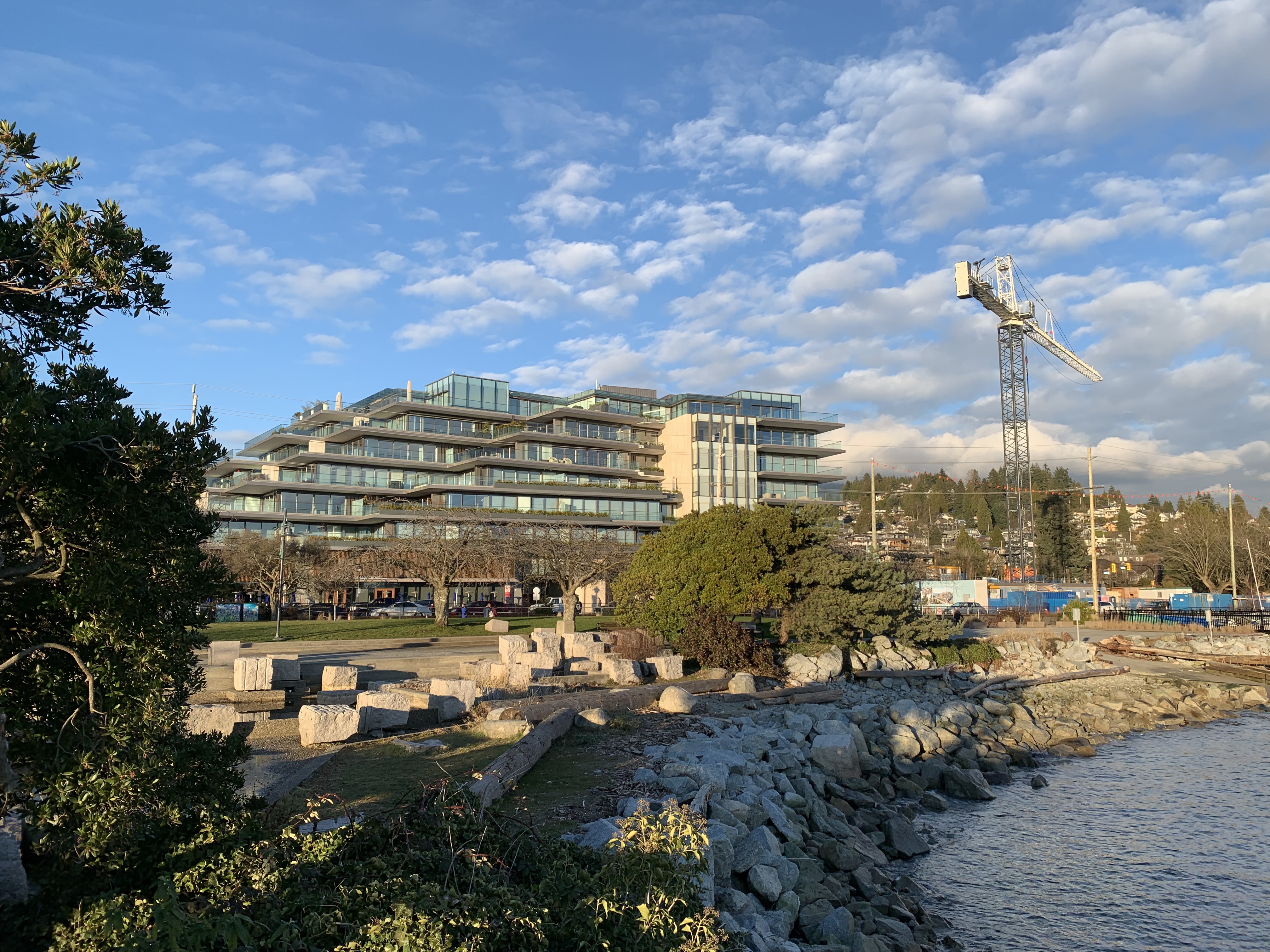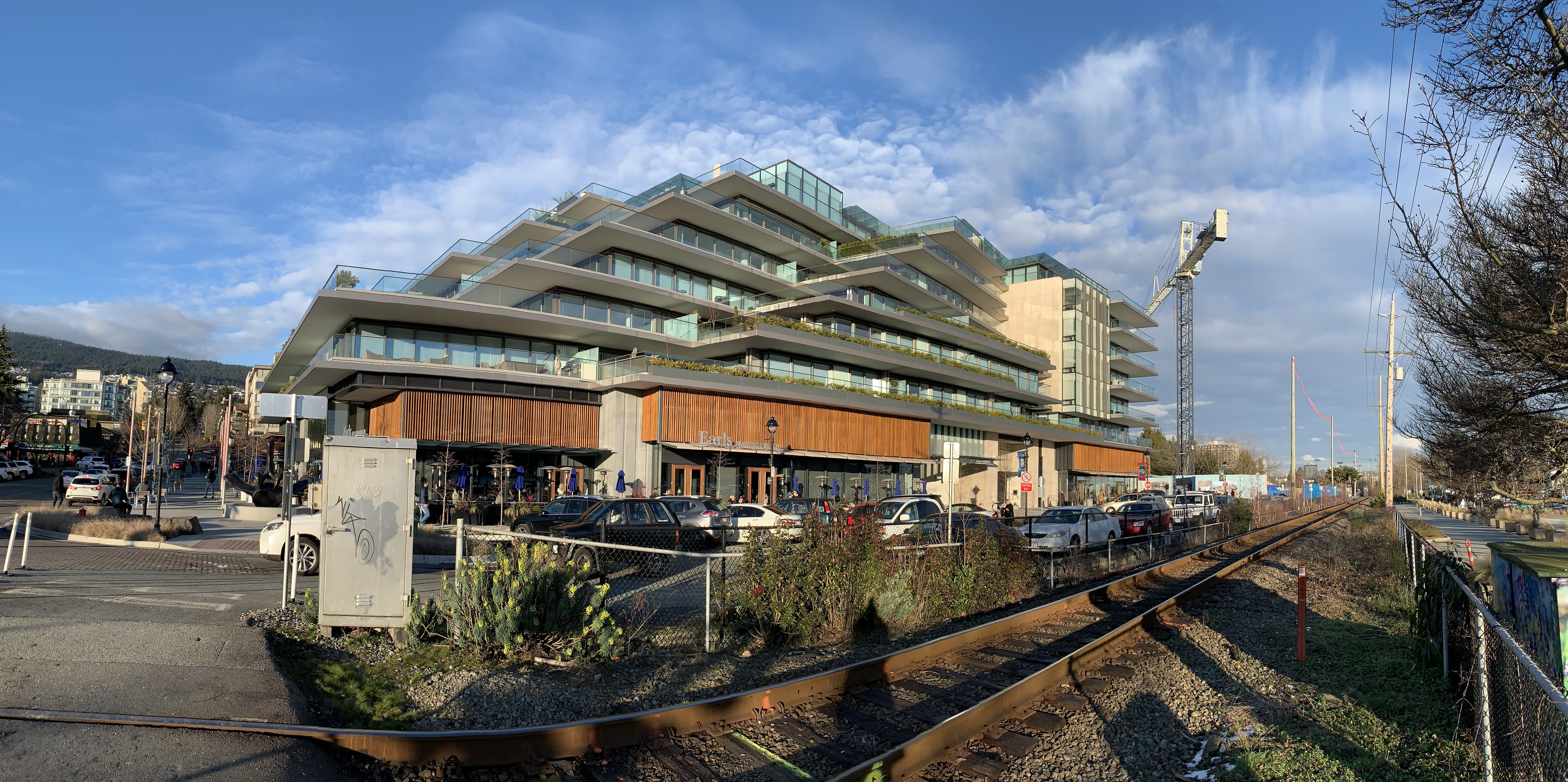 Grosvenor Ambleside development in West Vancouver. 
Since Annacis, Grosvenor has diversified into residential and commercial property development. The company has a long list of completed projects in B.C., and has four active ones: the 57-unit Grosvenor Ambleside in West Vancouver; the 82-unit Connaught; the 212-unit Grosvenor Pacific at 1380-1382 Hornby St., including a heritage restoration of the 1888 Leslie House, once the home of Umberto Menghi's Il Giardino restaurant; and a 60-townhome project on Oak Street between 46th and 49th Avenues. Last November, Grosvenor also announced a $165-million financing partnership with Vancouver-based Kingswood Capital and Nicola Wealth Management to provide mezzanine financing for 10 condo projects in B.C. and the U.S., including Intracorp's Belpark in Vancouver, Boffo Development's Pitt River Development, and Millennium Development's Gilmore project in Burnaby. "This is the largest pipeline of projects we've had in the last 30 years," said Michael Ward, Grosvenor's senior vice-president and general manager of the Vancouver office.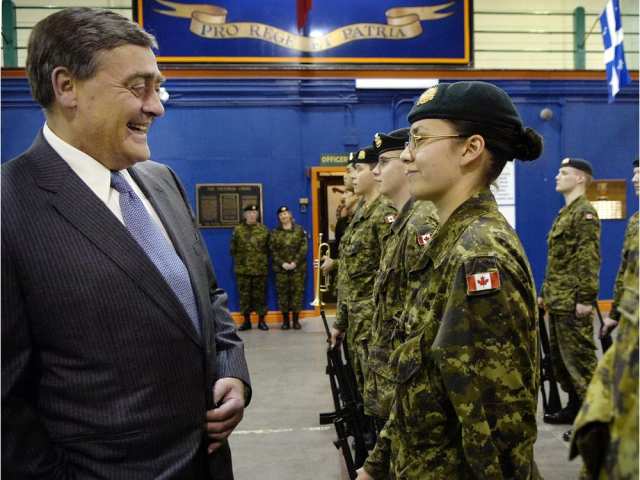 The late Duke of Westminster, Gerald Grosvenor, was the Colonel-in-Chief of our New Westminster Regiment. He last inspected the troops in here in 2007. MARK VAN MANEN / VANCOUVER SUN
Royal Real Estate 
Grosvenor's North American real estate properties are distinctly pedestrian compared to the origins and addresses of its original holdings. The family's history reaches back nearly a millennium to William the Conqueror, and its wealth flows from the 1677 marriage of Mary Davies and Sir Thomas Grosvenor, which gave the family title to 500 acres of what would become central London. It still owns 300 acres there, including 190 acres in Belgravia, adjacent to Buckingham Palace, the land for which was also provided by the Grosvenors. They also retain their ancestral home, the 10,800-acre Eaton Hall estate. When the Duke died on Tuesday, he was the 68th-wealthiest person in the world and the third-richest in the U.K.
What we know about the new Duke
In a few words, not much. Hugh Grosvenor may now be the most eligible bachelor in the U.K., but he apparently has a somewhat humble childhood and is understandably private.
The Duke was first educated at a local state primary school and then attended Mostyn House, a private day school. He was admitted to Ellesmere College, an independent school and then later studied countryside management at Newcastle University, a public research university. He works for bio-bean, a London-based green technology company that recycles coffee grounds into biofuels. His one bit of unwanted public attention was a massive 5-million pound ($8.4-million) party his father hosted for him at Eaton Hall for his 21st birthday. His father made it clear early on that he might be extraordinarily wealthy some day, but that he had to earn his place in life. In 1993, when his son was two, the Duke said in an interview that, "He's been born with the longest silver spoon anyone can have, but he can't go through life sucking on it. He has to put back what he has been given."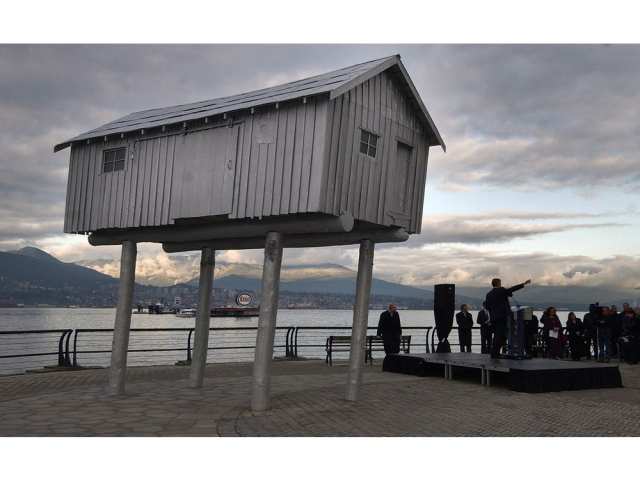 LightShed, a public art piece designed by Liz Magor for Coal Harbour's Harbour Green Park, was commissioned and dedicated by the late Duke of Westminster. NICK PROCAYLO / PROVINCE
The Duke and The LightShed 
People strolling along the seawall in Vancouver's Harbour Green Park at Coal Harbour can stop and admire a peculiarly West Coast piece of public art, what looks like a silver boat shed on pilings. Liz Magor's "Lightshed" was commissioned and dedicated by the now-departed Duke in 2003 to commemorate Grosvenor's half-century of business in Canada. The family also has an elementary school and road in Surrey named after them. "We take a very long-term view of business, and Vancouver historically has given us our highest return in the Americas," Gerald Grosvenor told The Province's Ashley Ford after the dedication. Grosvenor Group would not say whether the new Duke has ever been to Vancouver.
jefflee@postmedia.com