One of our favourite rennie traditions - hosting a Super Bowl viewing party in Las Vegas happened earlier this month. Funny prop bets were made, great meals were indulged in, crisp nights turned blurry, and on Super Bowl Sunday, the rennie family gathered together to watch the New England Patriots defeat the Los Angeles Rams, 13-3.
This rennie Super Bowl tradition unofficially began ten years ago when a group of our Advisors (whom were football fans) decided to head to Vegas to escape the Winter blues and catch the game. The popularity of this tradition continually grew and in 2017, rennie officially began offering a performance driven incentive program to rennie advisors, where winners received a reward incentive towards their Super Bowl trip.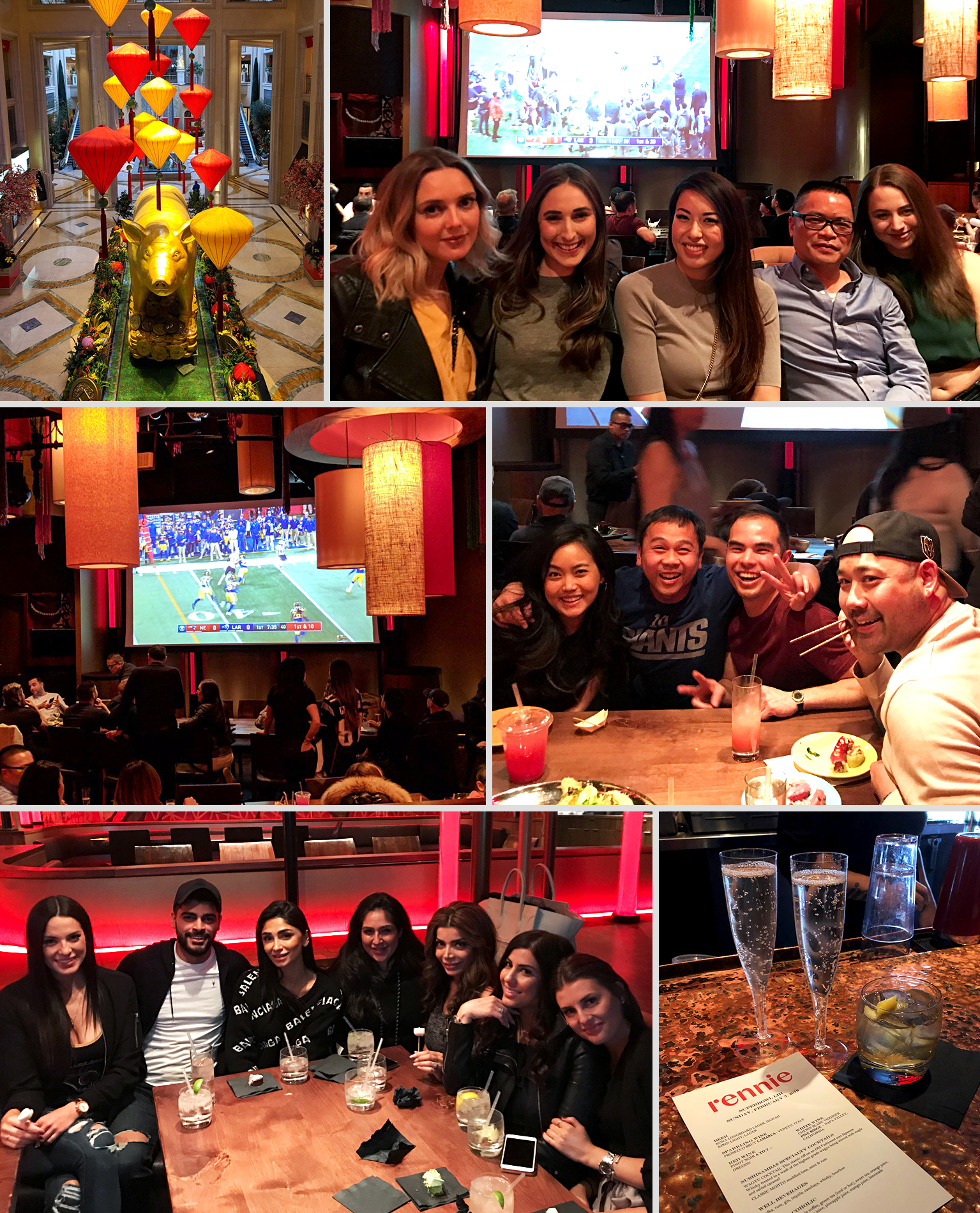 "We're big on culture at rennie. When we design our Advisor incentive programs, we build them in ways to further our culture by investing in opportunities and programs that emphasizes relationship building and bonding. Our Super Bowl trip has now become a much anticipated annual event and the energy leading up to it is infectious." - Gerald Soong, Managing Broker
Congratulations to the thirty rennie advisors who qualified for the Super Bowl trip this year. It's a pleasure celebrating your successes and we look forward to continuing this tradition year after year! 
Hanson Lu
,
Salina Kai
,
Danny Chow
,
Artyom Seroff
,
Bao Mach
,
Calvin Kan
,
Brandan Price
,
Colin Lo
,
Simon Lai
,
Reggie Tanzola
,
Derek Kai
,
Ryan Wong
,
Holsen Chang
,
Christopher Boyd
,
Charlie Kim
,
Vivien Ma
,
Eric Zamora
,
Susan Chow
,
Jane Chu
,
Sabrina Gao
,
Shelly Vellani
,
Tony Liang
,
Jordan Wong
,
Jason Lai
,
Natasha Ramos
,
Disa Lim
,
Andy Mah
,
Clarke Mallory
,
Irene De Guzman
,
Paul Wong
.