As real estate has evolved, so has the way our real estate Advisors conduct their business. To harness the thinking and actions of top Realtors in the industry, rennie hosted a Lunch & Learn Real Estate Champion panel, moderated by our Executive Director,  Tracie McTavish, with rennie advisors Salina Kai, Reggie Tanzola, Jessica Lozada, and Nagib Karim. A full-house attended the event to get an insightful glimpse into the practices and strategies these rennie advisors have used to build their successful careers, how they leveraged project sales to grow their business, while simultaneously adding their distinctive energy, style, and personality to the rennie family dynamic.

On career advice that resonated
Jessica: During my first few big boardroom meetings with highly regarded Developers, I was hesitant to speak up and give input. It was my mentor Calvin Kan who reminded me that I was asked to be there for a reason, and encouraged me to speak up and share my ideas. He said to me, "if you say something wrong, or something they don't like, it's not the end of the world. Learn from it, and move on!" It was a good reminder that I had no reason to doubt myself.

On their "I made it moment"
Salina: You can say you "made it" if you're happy with the level you're performing at. At this point in my career, I can't work any harder than I currently do.

Reggie: As a Realtor, every day you wake up unemployed. For me I've never had an 'I made it moment', I am always chasing my next deal. Once I get comfortable, I become complacent.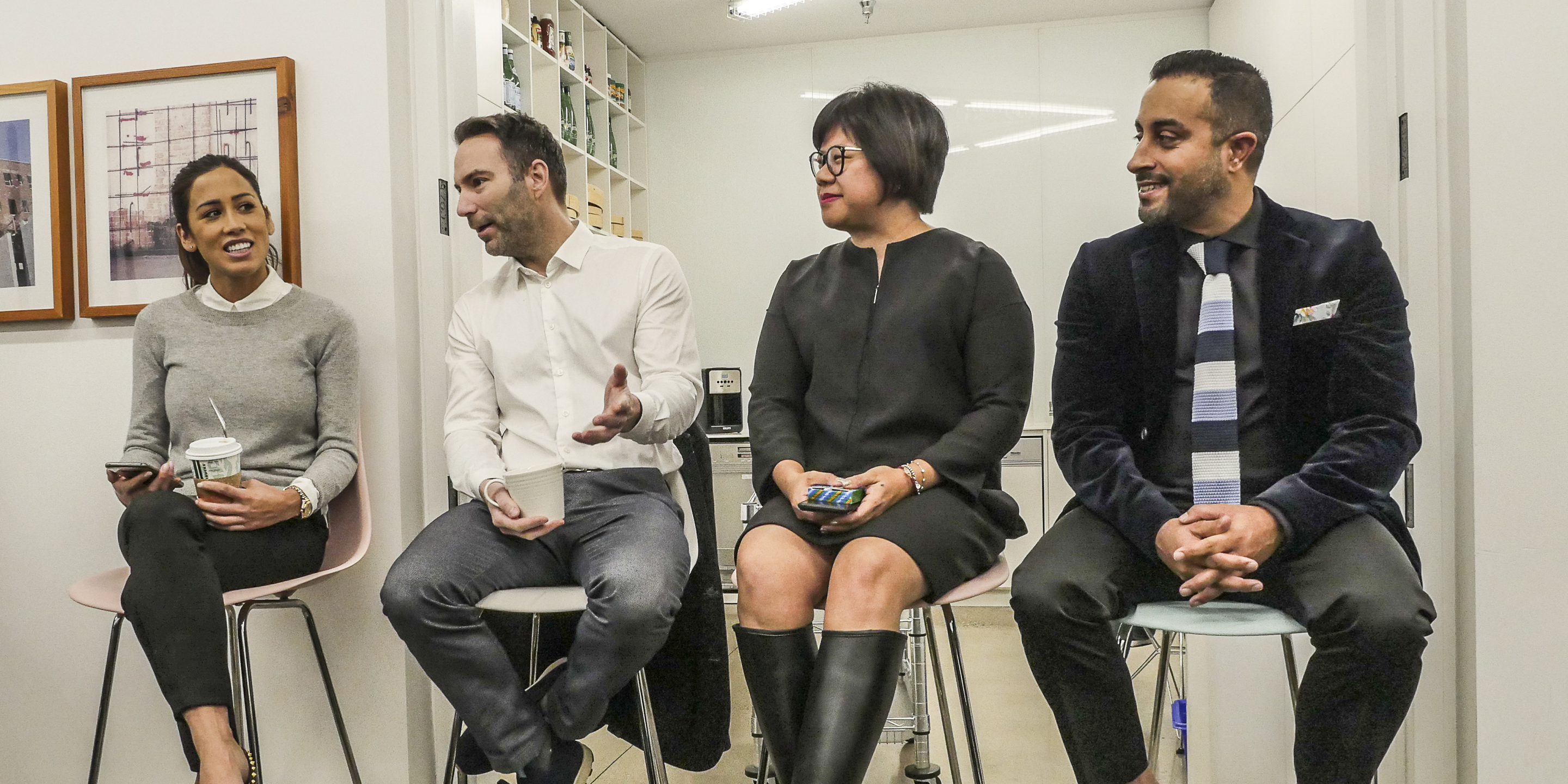 On the value of working on projects
Salina: If you can be extraordinary on the sales floor and if you excel at promoting your project, then you are winning clients. Working on projects is free advertising for your brand and services in front of future clients, even in resale.

Nagib: Leverage the relationships you build from one project site to the next project site. Treat every single relationship as valuable. Learn from clients, other Advisors, and competitors. Everyone has something to teach you.

On adapting to a down market
Reggie: I prefer this (down) market more and I think it's a great market to be in. Now you get to connect with your customers and provide value to another human being. Now I'm being challenged. The best will survive this marketplace.

Jessica: Knowledge is power! My business partner, Cody Medjuck and I have been taking extra time to visit as many Developments around town as we can. It's easy to call up your contacts and get the information, but if you actually go visit all the different sales centres, you can pick up on the details and get a real vibe for what seems to be working and what doesn't. It seems minimal but any extra bit of knowledge makes you more valuable and stand out. There's plenty of opportunity to outshine competition right now.

Tracie: The salesmanship of real estate has been lost in recent years; in this down market we have the opportunity to go back to being more personalized. You have to engage your clients.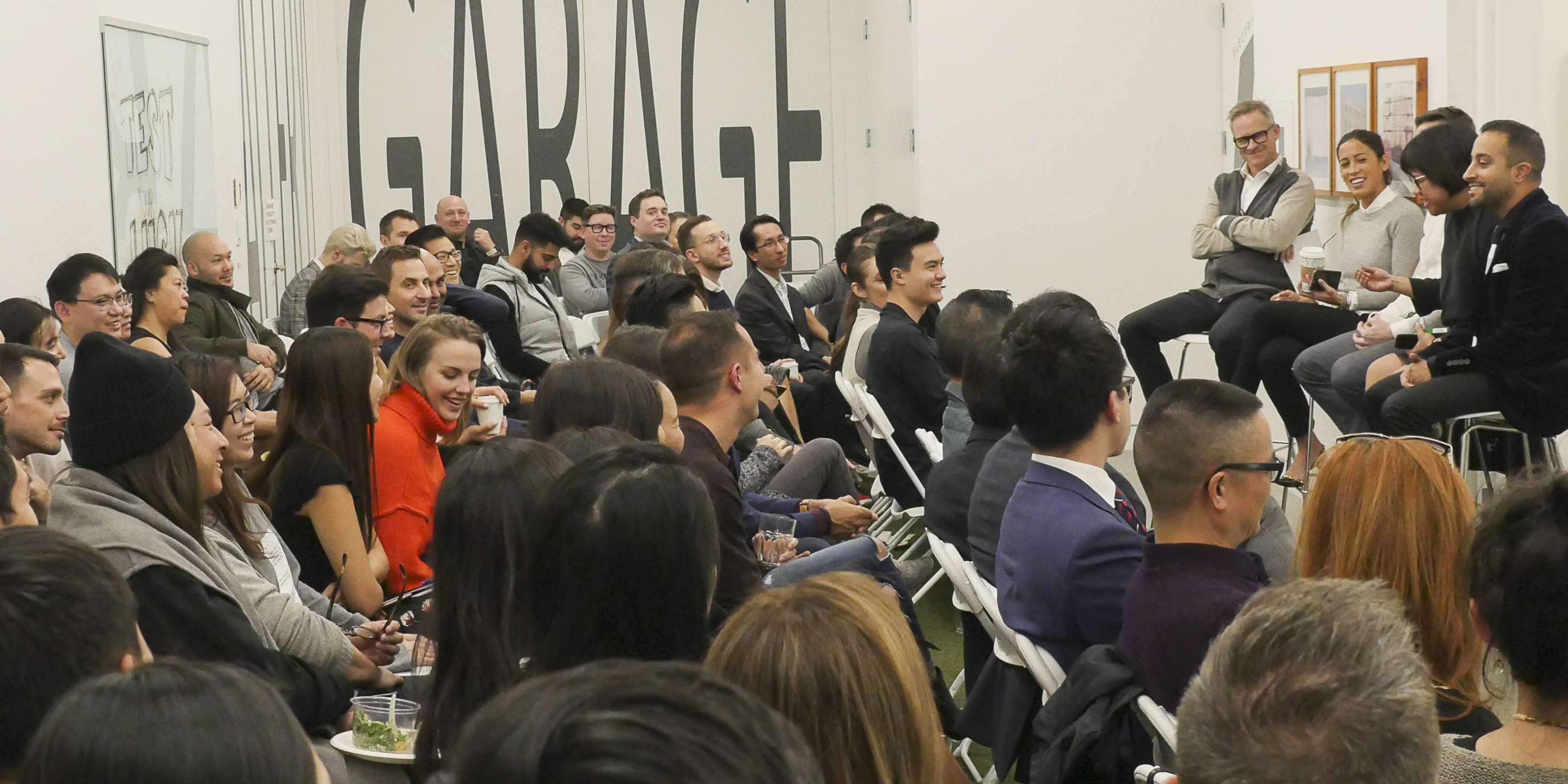 On the importance of appearance:
Nagib: I find appearance to be very important. My fashion goes with my brand and it reflects my character and free spirit. My wardrobe emulates that. It helps with my clients.

Reggie: Be yourself, customers don't care, ultimately they connect with you as a person. It's more important to be good at your craft.

On money being a reward vs a motivation:
Salina: When I first started working at rennie twenty years ago, I was living at home. This allowed me to outwork everyone. Even as rennie's receptionist, I worked ten to twelve hours a day. Eventually, money was no longer an issue. But to this day, money doesn't drive me, it's a nice reward but it doesn't drive me.

Jessica: I started my real estate career off in admin as a Development coordinator. At the end of the day after paying for gas, parking and lunch I was netting in the negatives. But everyone told me to hang tight and take the time and experience to learn as much as I could, so I did just that. I worked my way up. Finally when I was transitioning from admin to sales I had the experience to do it with confidence. I wasn't motivated by the money. Experience, knowledge and confidence is priceless in this industry.  

On one word that drove their success:
Jessica: Patience.
Reggie: Discipline.
Salina: Replaceable. Work like you're replaceable.
Nagib: Knowledge.

A special thank you to our Real Estate Champions panel consisting of our Moderator and Executive Director, Tracie McTavish, and rennie advsiors, Salina Kai, Reggie Tanzola, Jessica Lozada, and Nagib Karim, for sharing the factors that have brought success over the progression of their long careers, and for directly impacting the growth of rennie as a company and Vancouver as a city.