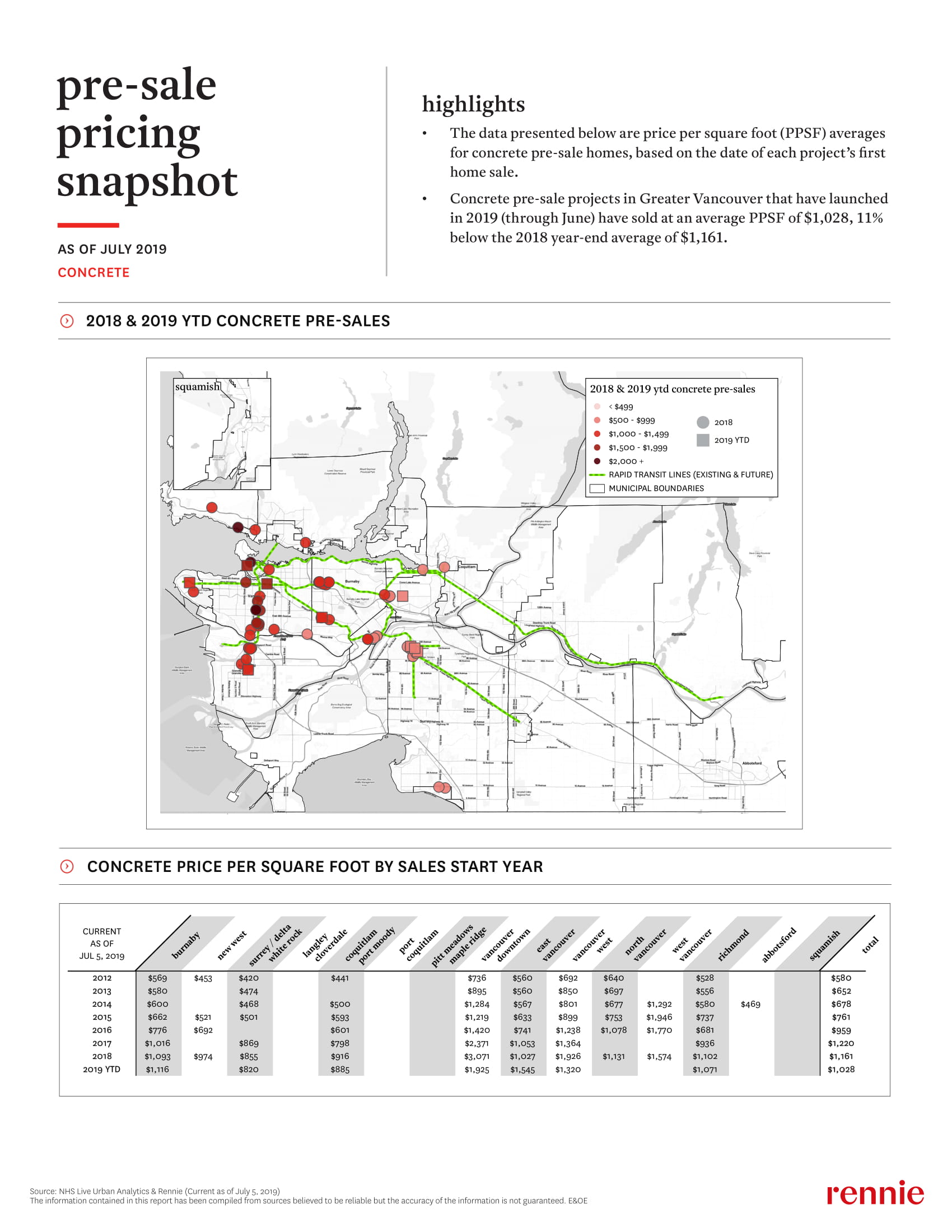 Data highlights
The data presented are price per square foot (PPSF) averages for concrete pre-sale homes, based on the date of each project's first home sale.
Concrete pre-sale projects in Greater Vancouver that have launched in 2019 (through June) have sold at an average PPSF of $1,025, 11% below the 2018 average of $1,161.
What this means for you
Clusters of concrete pre-sale projects can be found along frequent transit corridors, including the Canada Line, and around transit hubs such as Burquitlam Station, Lougheed Town Centre, Metrotown, and Surrey City Centre. 
In terms of pricing, there is a strong correlation between value and proximity to Vancouver's Downtown core, with the most competitive prices per square foot, between $500-$999, being found in New Westminster, near Lougheed Town Centre, and in Port Moody, North Coquitlam, Surrey, and White Rock. The one exception to this is MODE, located in Southeast Vancouver's River District, which has an average price per square foot of $920. No concrete projects had a price per square foot below $499.
Get the data
Receive insights, analysis, and perspective from our rennie intelligence team on the Lower Mainland's real estate market.