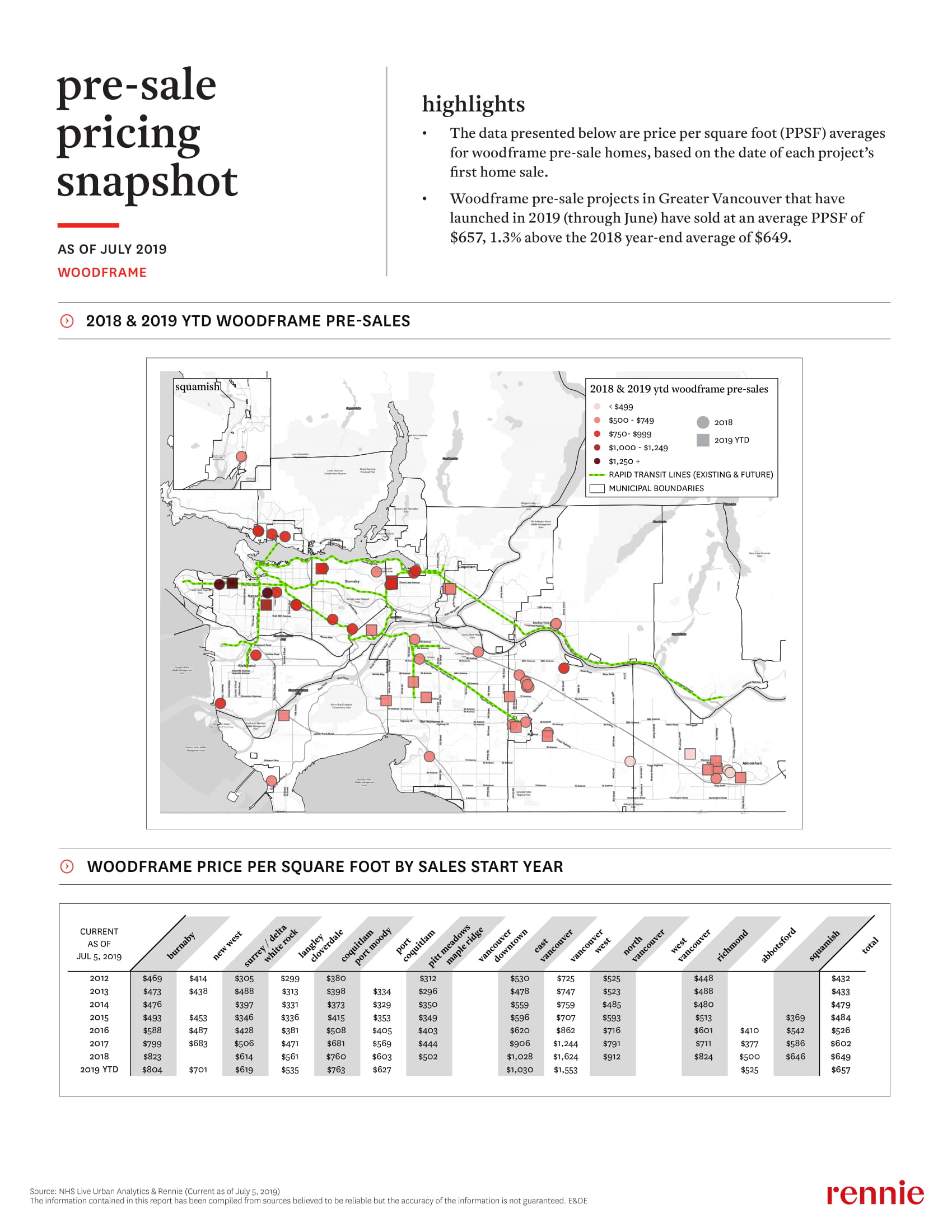 Data highlights
The data presented below are price per square foot (PPSF) averages for woodframe pre-sale homes, based on the date of each project's first home sale.
Woodframe pre-sale projects in Greater Vancouver that have launched in 2019 (through June) have sold at an average PPSF of $657, 1.3% above the 2018 average of $649
What this means for you

Unlike 
concrete product
, woodframe pre-sale homes are more widely dispersed throughout Metro Vancouver, with woodframe homes located further away from the Downtown core available at more affordable prices. 
Across all woodframe projects, only three are achieving a price per square foot above $1,250, and both are on the West Side of Vancouver. Conversely, virtually all homes in woodframe projects south of the Fraser River and into the Fraser Valley are achieving a price per square foot no higher than $749, with the lone exception being Lily Terrace in Fort Langley, with an average PPSF of $909.
Get the data
Receive insights, analysis, and perspective from our rennie intelligence team on the Lower Mainland's real estate market.