With the ability of digital designers to create life-like digital renderings, it is increasingly challenging to distinguish authentic photos from something man-made. And, in the efforts of real estate sales, renderings bring the opportunity to show you what your future house, condo, or townhouse is likely to look like.
So, have a peek at this…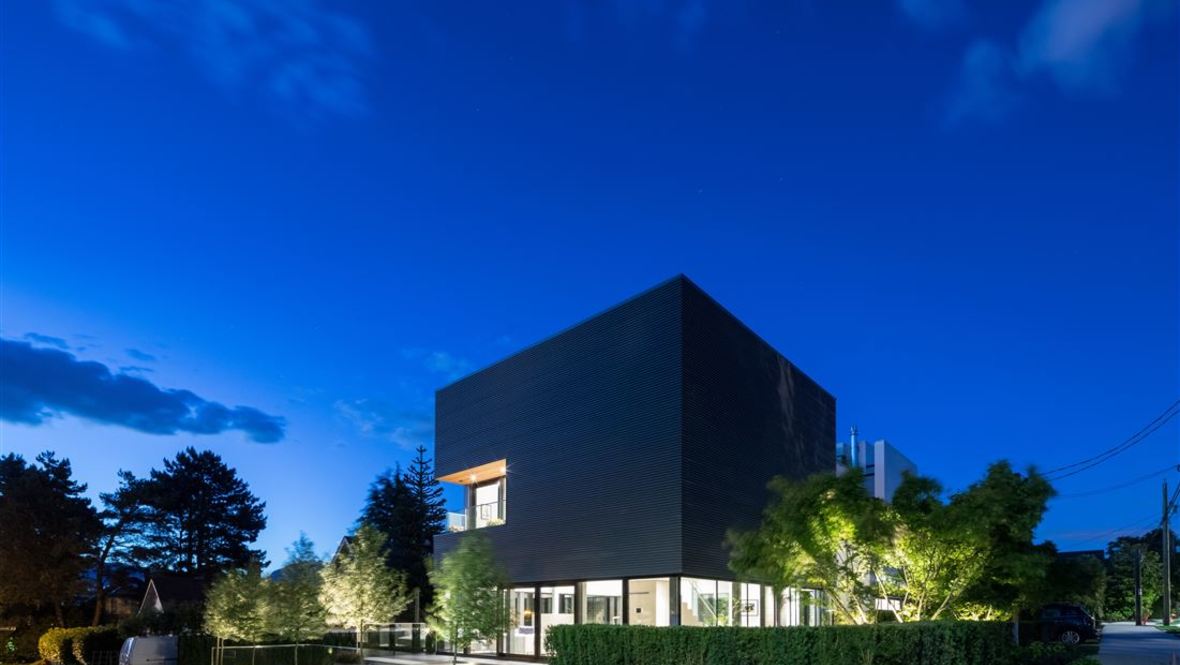 It's either a rendering or quite seriously that perfect.  What do you think?
It seems the latter is true.  This home – just as you see it – is located at 3691 Point Grey Road, built by Keystone and designed by Tony Robbins – the recent winner of Western Living Architect of the Year.  In the image blue skies frame the grey exterior highlighting its sharp contemporary edges.
So, no, it's not a digital rendering.  I can assure you, it's the real deal.

Upon first glance, it looks compact – cube-like-really - but offers an abundant 3,709 square feet over four levels.  Concerned about the stairs – don't be – there's an elevator.  And for those of us wanting to dodge strata corporations, but hating yard work, this compact lot footprint is the answer - only 4,732 square feet – saving your time and your landscaping budget.
If you want to know what it would be like to live here, picture this…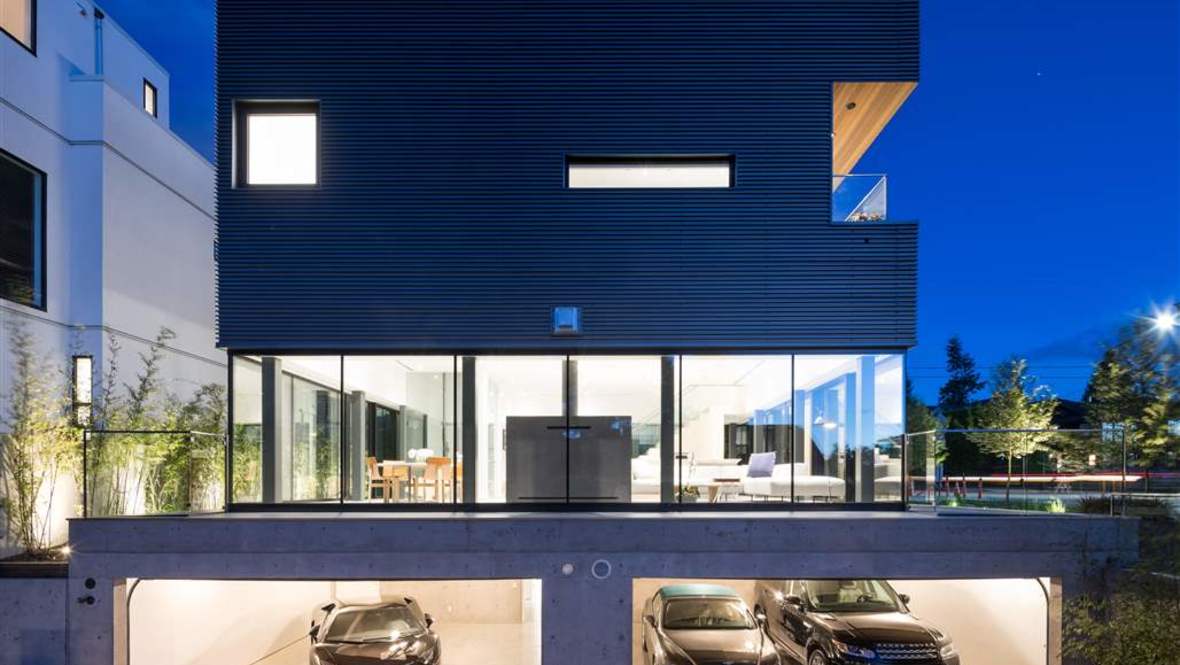 You drive home from work – no, let's say, you're driving home from the spa.  You pull into the garage, marvelling at the other three cars (after all you have room for four).  You grab your belongings which include some groceries too.  You cast a quick glance to the stairs, and then think, why bother?  You can use the elevator.
As the elevator doors open on the main level, you take in the floor to nearly ceiling windows surrounding you from every angle.  Catching your eye first is your high gloss white contemporary kitchen with the separate wine fridge awaiting your most recent purchase, and the open concept space featuring your dining space and living area.
On higher levels, you have a decadent master bed and bath in addition to a guest room and separate bathroom.  Yes, this home features only two bedrooms total (and 4 four bathrooms, mind you), perfect for short-term guests – who like fish – are best enjoyed over only a few days.

The roof is your Zen-space though.  Here, you have glimpses of mountains and the ocean, views you enjoy while you're soaking in the rooftop hot tub.  And, on nights you're looking to entertain, you enjoy the roof kitchen with TV & stereo.

Key Features
Address: 3691 Point Grey Road
Bedrooms: 2
Bathrooms: 4
Garage: 4
Interior Size:  3,709 Sq.Ft.
Lot Size: 4,732 Sq.Ft.

You can have all this for a cool $9,998,000. So, what are you waiting for, go ahead and haul out your check book.

Looking for a home in Vancouver? Our rennie advisors specialize in every neighbourhood across the Lower Mainland and can help you find the home best suited to you.