Cutler is a commercial interior design firm that specializes in creating retail spaces for top brands and boutique businesses across Canada. This award-winning firm's recent projects include Samsung (ICSC silver) and luxury streetwear shop Feuille, located on Howe Street in Vancouver (IDIBC People's Choice Shine Award).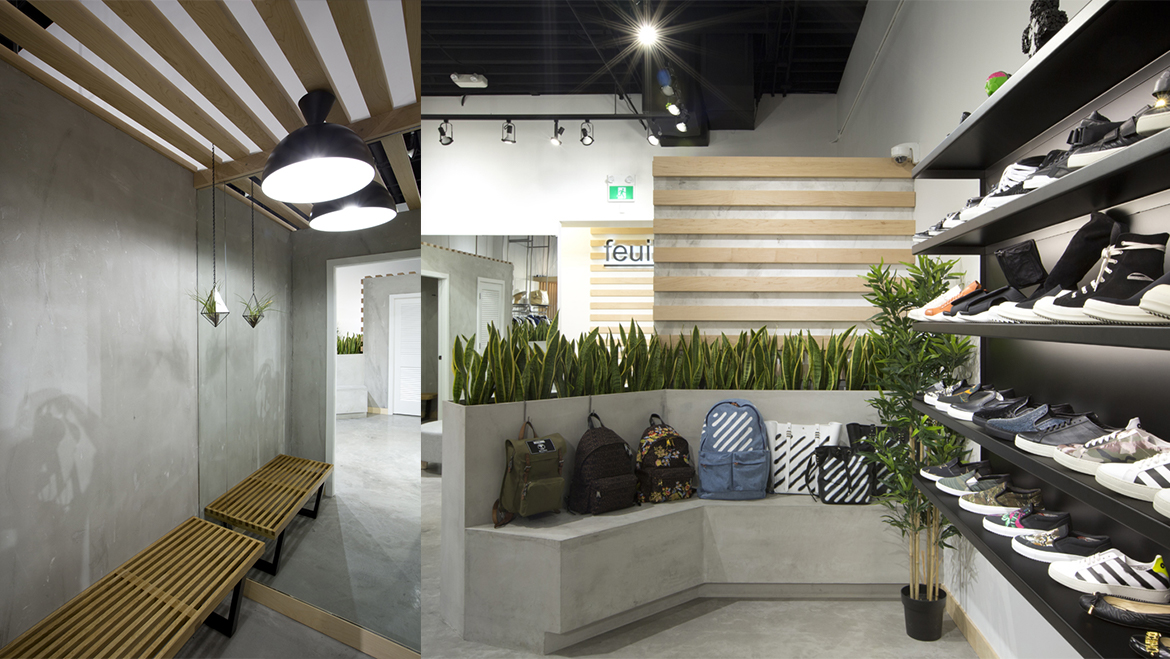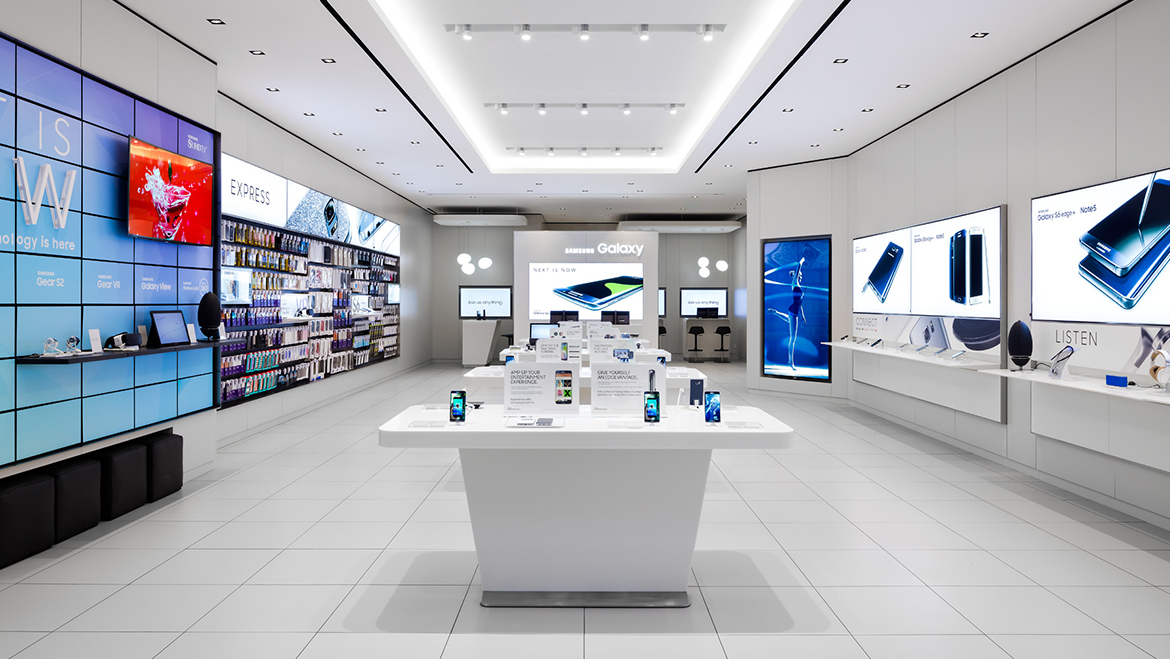 One of Cutler's latest projects is a retail and skincare services experience lab: a collaboration between L'Oreal's medical skincare line SkinCeuticals and Vancouver's acclaimed Project Skin MD. Soon to opened in Richmond Centre, it's a space where skincare professionals offer beauty consultations and private or express treatments for the community. The space is designed as a lounge setting with curated retail displays to create both an educational and experiential environment.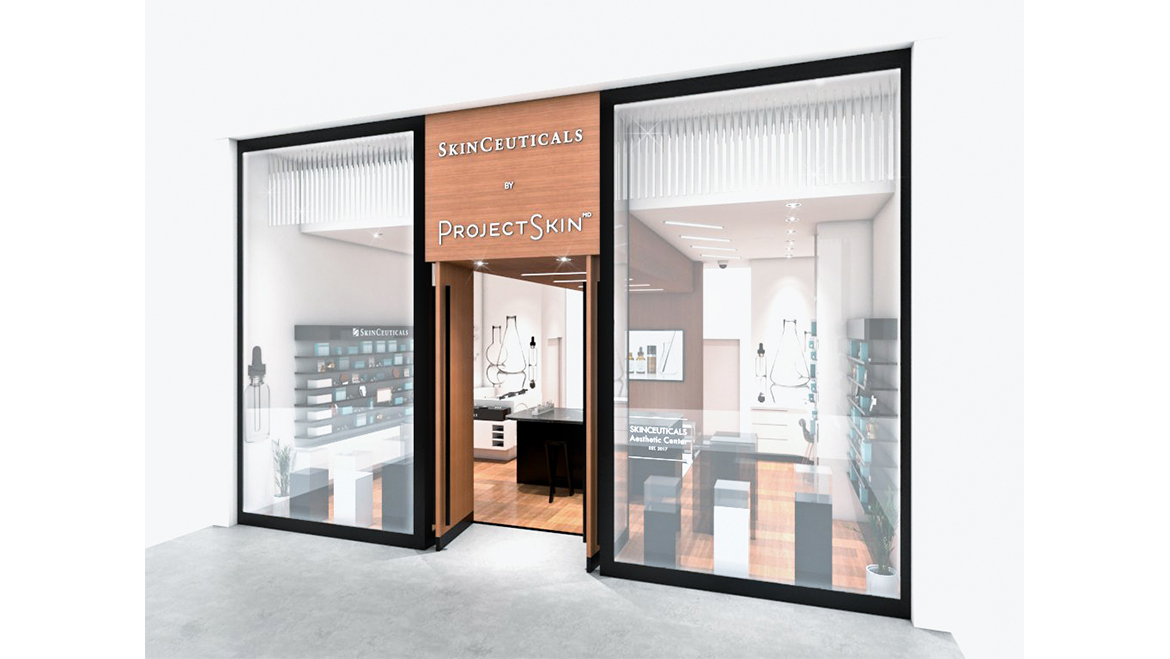 We sat down with Cutler interior designers Sherry Haddow R.I.D. and Char Kennedy B.DES. to discuss the latest trends in retail interior design.

Tell us about your design process for SkinCeuticals by Project Skin MD.
As the premiere concept store and flagship location for L'Oreal SkinCeuticals by Project Skin MD, we wanted to create a high end "West Coast-meets-European" experience for the brand. We approached this design process by exploring layouts that pushed the traditional boundaries of public versus private spaces.

1) We looked at gathering points that invite community: residential kitchen design, lounge / living room and bar design - unexpected precedents for typical retail store design.

2) We invented ways of melding the L'Oreal SkinCeuticals line and Project Skin MD's brand and vision. We achieved this amalgamation in 800 square feet with creative uses and combinations of materials. Custom lighting sculptures and acrylic tubing introduce forms and reflections that adhere to the brand's scientific lab aesthetic, while bringing West Coast warmth and luxury, through wood and sheen specifically.

3) We addressed every guest touch point and refined the flow through the space to give all details special attention. A custom station for building a box of 'mini must-haves' is the jewelry box of the space with brand specific client trays - a place for interaction. The lounge area with the Saarinen 'womb' loveseat and solid walnut with marble slab foot perch create a comfortable space for two to enjoy facial treatments over tea and conversation.

4) A special mirrored wall hanging gives a positive affirmation to each client after receiving treatment in the private rooms.  We paid special attention to lighting and reflections to bring out beauty for all. Through conceptual explorative iterations of objets d'art montaging and collaging, we arrived at a functional layout that unites retail, lounge and treatment spaces to showcase our client product, as well as their services and education of the brand. When designing a new retail space, we recommend bringing it - with great design, great story, and special objects creating moments of desire.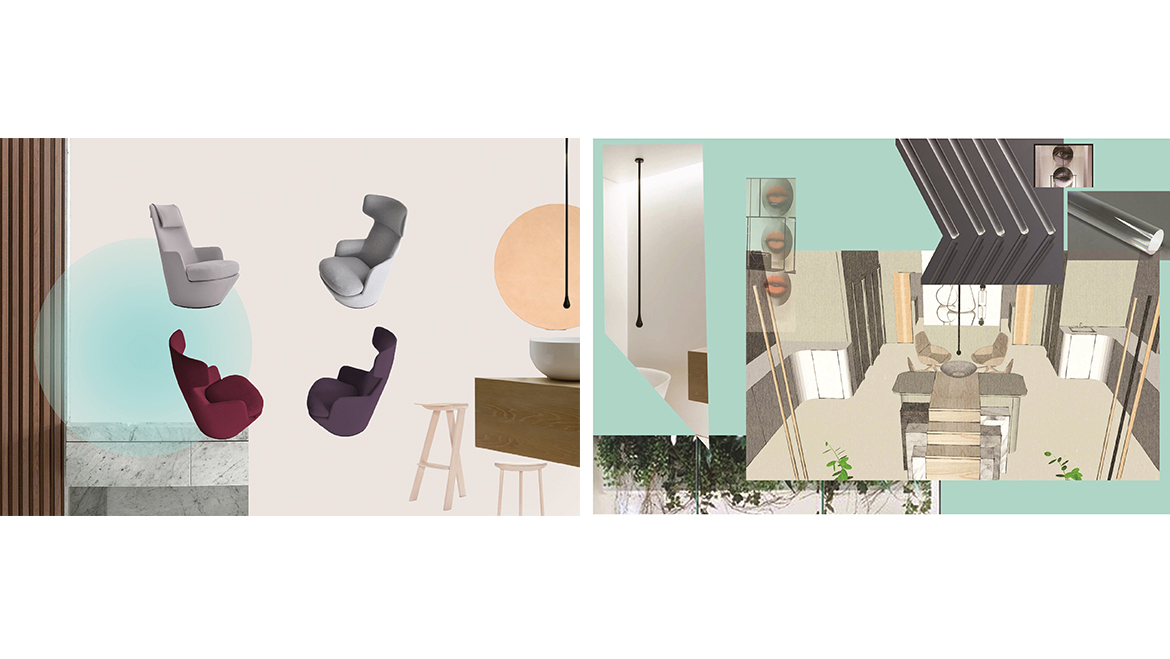 Check out Cutler's projects at cutlerdc.com