A sit-down with Tight Club Athletics' founder Keighty Gallagher makes it clear why this fitness studio is the hottest workout in town: it's all about Keighty's infectious no-holds-barred attitude.

A former Canadian junior national heptathlete (a track and field competition with seven different events), she proclaims herself a "jumper" who "hate(s) running," but aspires to run a marathon. Tight Club's workouts, says Keighty, are designed "to train people for life beyond the studio."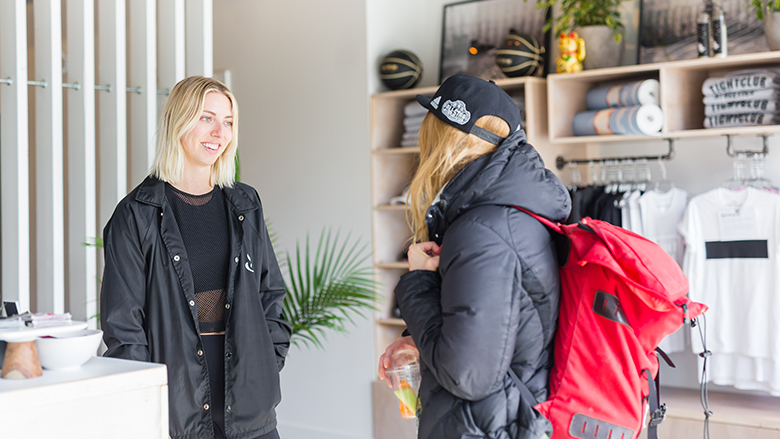 Why Chinatown? How did you decide on the location you're in?
I live in the neighbourhood, and this is where I started building the Tight Club method in a garage studio. We were lucky enough to find a really cool space on Union St., and it just felt right to stay here.

What is the Tight Club method?
It's inspired by my career as a track and field athlete: it's very functional and a meant to ensure that athletes can do what they like beyond the studio. We teach a number of classes in a range of intensities for different parts of the body. The Tight TRX, for example, is our lowest impact class—it doesn't include any running, jumping, burpees, or anything like that, but it's still an awesome full body class that focuses on core strength. Then there's Booty Luv, which is kind of my baby… I wanted to create a workout that included some of the homework that, as athletes, our physios want us to do, but that we often have difficulty getting around to, but I wanted it to be fun. My favourite class to teach is Tight Sweat, a high intensity interval training class. For that we use a bunch of fun tools (bosu balls, bungees) to keep clients' brains and bodies active.  The Althete, another class, is meant to transfer you out of the gym and into a team sports' environment, so the workouts are intense and score focused. As a whole, the workouts are supposed to be inclusive, super fun, and full-bodied.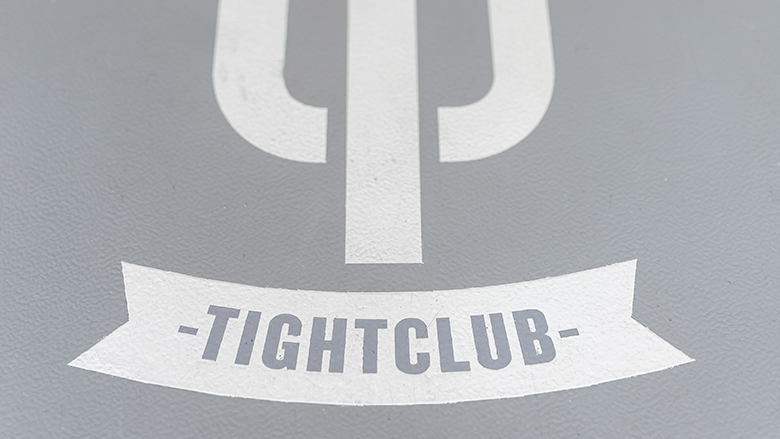 What's your background in fitness?
I've been an athlete all my life, and I ran on the Canadian team from 15 to 19. Track and field is my specialty, but I'm a jumper at heart, and I hate doing anything more than 20 steps at a time. That's why my bio says, "I hate running and love beer."

What were you doing before opening up Tight Club?
I was working at a tech start-up as marketing assistant, doing a lot of content creation, and I was falling asleep at the computer everyday. It really wasn't for me. At the same time, I was a hostess at the Alibi Room, and I loved how engaging it was to interact with people.

Describe one of your favourite clients.
We have a lot of great clients, but the trait I like most is an ability to help others—whether it's helping another client adjust their mat or their TRX strap—because it means that they're comfortable enough here to take on some leadership. I also love it when people can acknowledge what they've accomplished. Recently, a client tweeted, "I'm crying in my car. I just did 100 push ups, and six weeks ago, I couldn't' do five."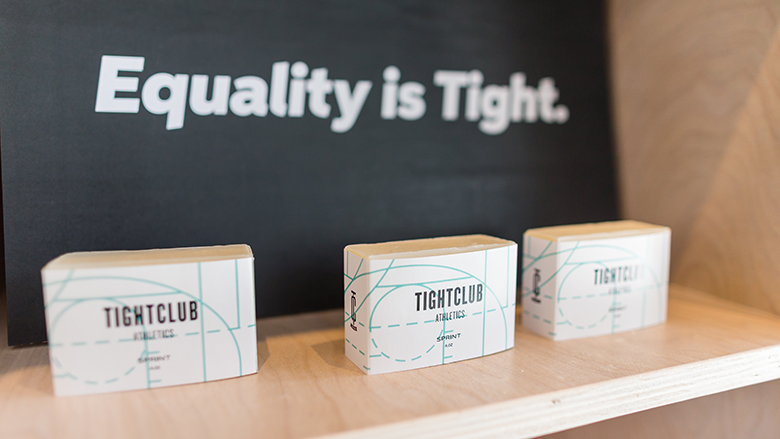 How do you think your clients would describe you?
Warm, honest, and an instigator for being free. They would describe our classes as fun and not like working out. My playlists are awesome, too!

What makes Tight Club unique?
Really creative workouts. My teachers are trained to think of curating a workout like a piece of art, to make sure they've got form, flow, and interaction. We also do a lot of partner workouts, meaning people who might not normally talk are face-to-face, and great friendships have developed as a result.

Describe one of your happiest moments since opening your business.
The Sports Day we had last summer. About 80 people came, and we had the best party in the back alley after. Being able to dance with our clients… to sit down and have a beer and a burger with them… it just felt right. This isn't just a fitness studio: it's our community clubhouse.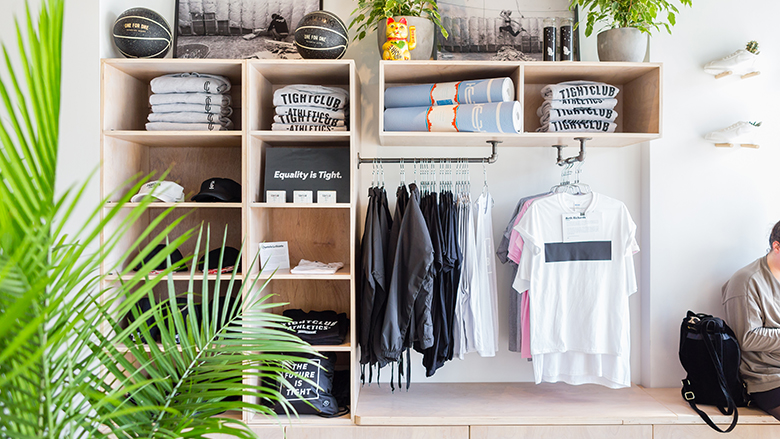 What's your other favourite local business (besides your own) and why?
I love Pazzo Chow. Maya (Sciaretta, the owner) is a dear friend of mine and she's been coming here since we started. Her food is amazing! That's where I take friends from out of town when I want to impress.

What's your favourite hidden gem in Chinatown?
Upstairs Campagnolo is a great spot, and Peter, the bar manager, makes such good drinks. My boyfriend and I used to go to Pizza Farina's rooftop above Matchstick Café and have a beer-and-pizza parking-lot date.