Meet Natasha Ramos advisor at rennie. 

Why do you work with rennie?
I was initially drawn to rennie for the brand and access to presale. But what surprised me the most was the community and culture within both RMS and RAR – it's unparalleled. rennie is a big family that focuses on people.

What makes you passionate about real estate?
I've always been interested in architecture and design, that tied with my desire to work in a people-centred industry lead me to real estate. Vancouver's real estate industry is dynamic, evolving and effects everyone. The part that makes me truly passionate about my career is how I play an important role in a very personal milestone in people's lives.

What do you most value in your friends?
I'm lucky enough to have people in my life that are intelligent, generous, adventure seekers with the best sense of humour.

What do you most value in your colleagues?
rennie is full of genuinely good and passionate people who see the value in collaboration.

What are the biggest time wasters in your life? What do you do to manage them?
Definitely planning parties, I'm an avid themed-party-planner. I get overly involved in small details of planning parties that most people wouldn't notice but it brings me so much joy! I have to schedule party planning time or else I find myself on Pinterest or wandering down the aisles at Michael's. My next party will be Summer Solstice 2017!

Name one or two of your favourite gems (ie. A place, thing, etc.)
Hands down, my VoVo (my grandma) makes the best authentic Calde Verde, which is a Portuguese soup, with kale harvested from my VuVu's (grandpa's) garden. If you're looking for a hidden getaway, I would suggest either Rarotonga, in the Cook Islands or San Sebastian, Spain. You can thank me later!

Why do you love living in Vancouver?
Simply put, we've got it all. Not only in our landscape but also culturally. I'm so proud to be born and raised in a place that embraces and thrives diversity. Not to mention the killer skyline we get to look at every day – even on the cloudy days.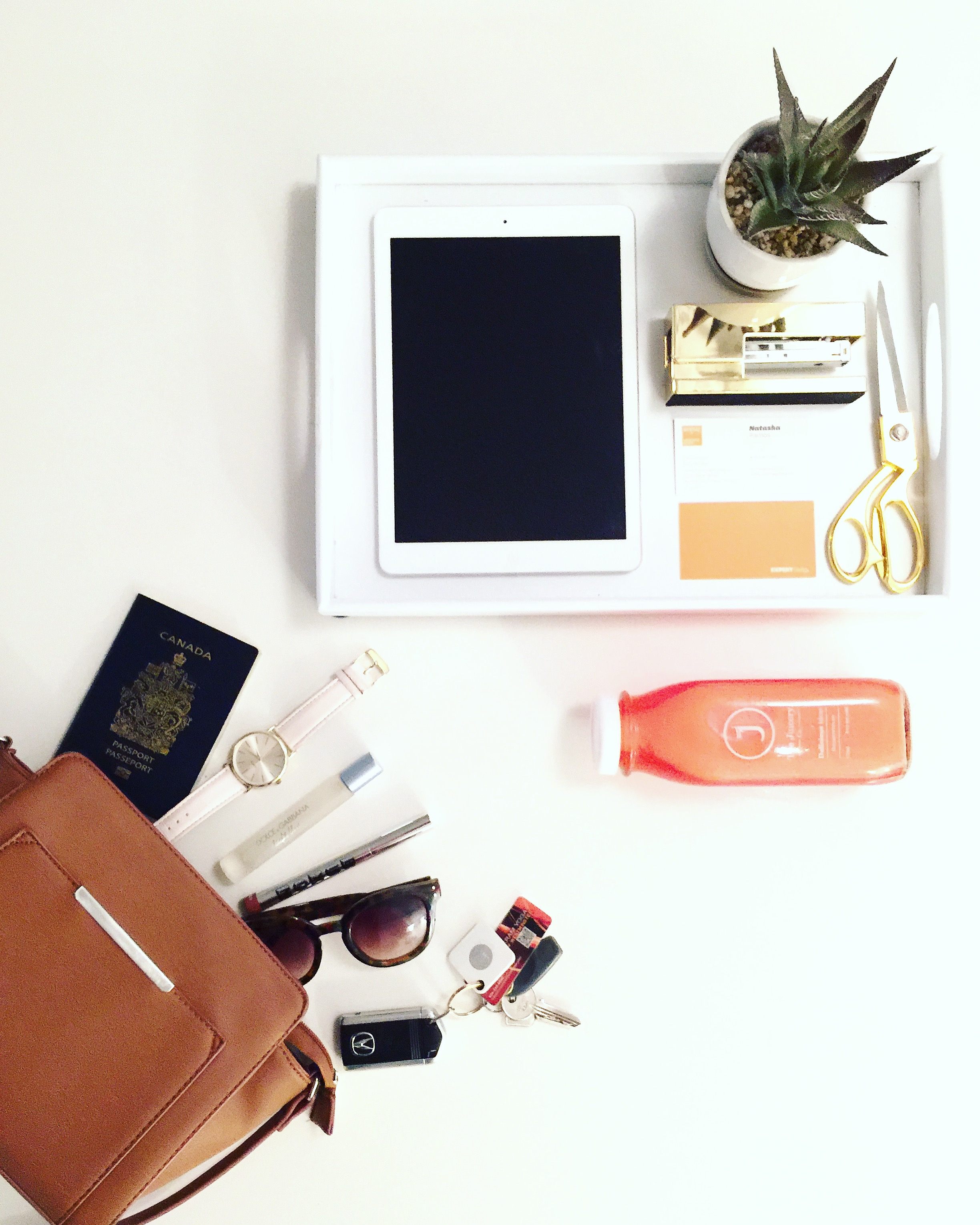 Tell us about your everyday essentials.
I have a lot on the go, I thrive on being busy. These items help me stay organized, connected and on top of the ball. My day is spent in the office, in my car, with family, coffees with clients, and topped off with Bikram's yoga. I'm an Apple enthusiast and swear by Buxom products. I must say, my passport is not exactly an everyday essential - but I can dream.

Thanks Natasha!