Meet Salina Kai, Advisor at rennie. 

Why do you work with rennie?
I started with rennie straight out of university with my Bachelor of Commerce degree, majoring in Urban Land Economics (Real Estate) in hand. At that time, my manager of my part-time retail job, a lovely woman by the name of Jessica Lam introduced me to Kevin Wong. Kevin was the Human Resources Director back then (he is now Director of Operations), and it was him that convinced me to start out being Bob Rennie's receptionist rather than working on Disney Cruises selling Disney memorabilia. Thank you, Jessica, for introducing me to Kevin and thank you so much, Kevin, for convincing me! :) He is forever someone I look up to and a true mentor, both career-wise and in his personal life.

What makes you passionate about real estate?
My phenomenal business partner, Danny Chow, and the rest of our super star team including Liz Huynh, Derek Kai, Susan Chow, Amey Lea and Peter Wang make everything run as seamless as anyone could ask or hope for. The passion is in my blood. My mom, three of my aunts and my brother Derek Kai of rennie are also realtors. My dad and uncle both were well-known custom home builders. Working with and learning from such great examples and constantly trying to improve my craft fuels this life obsession of mine.

What do you value most in your friends?
You don't need a lot of them – you just need a few really, really good ones. You stick with them, and they stick with you. I value that they know I am always working but they never make me feel bad about it, and there is always a seat waiting for me at the dinner table no matter how late I arrive.

What do you most value in your colleagues?
My colleagues are simply the best. Hugely driven, intelligent bunch and easy on the eyes, too!! We trust, support and are sincerely happy for each other's successes. The company has grown over the recent years, and I am looking forward to getting to know a lot more of them.

What has been the most significant change that you've noticed in Vancouver within the last few years when it comes to real estate?
I thought I was going to hell when I was pre-selling the Shangri-La building, and one bedrooms were going for $330,000-$350,000 in 2004. Now those one-bedrooms are going for $575,000-$625,000. I guess I have a chance to go to heaven after all.

Name one or two of your favourite hidden gems.
There are so many, but I love the area I live in. I am a North Shore girl and just love the community feel of Edgemont Village and all the little shops and stores there. Two of my favourite establishments are the fresh chicken baguettes from La Galleria and a beautiful flower store called Trims.

What is it about this city that makes you want to live here rather than somewhere else?
In the early morning, as I am leaving my house, I take a deep breath with the trees, mountains and singing birds in the backdrop. Life is pretty darn good.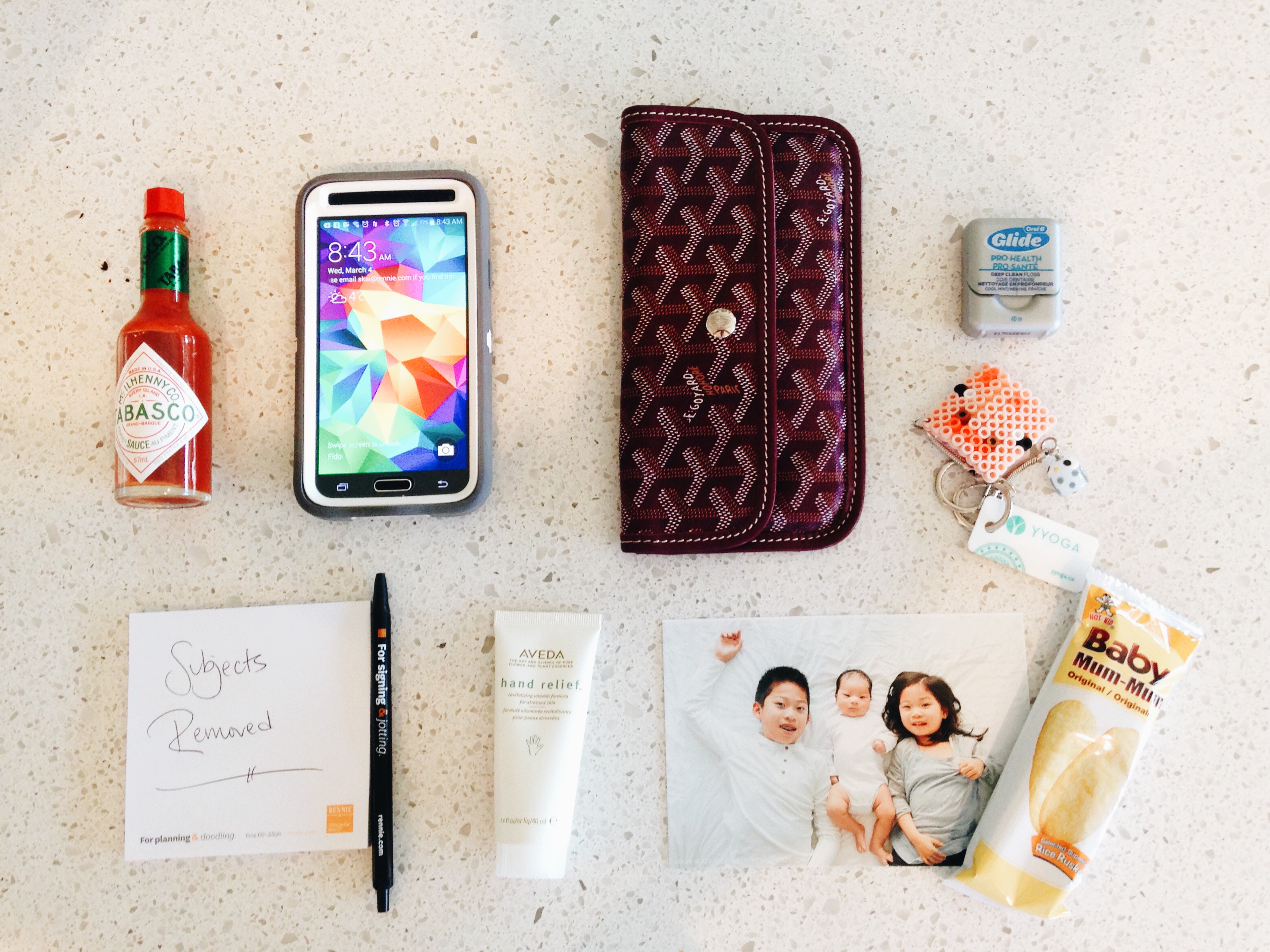 Tell us about your everyday essentials.
I am a mom of three, a wife to a fabulous Husband and a busy realtor – here is a snippet of my essentials. Hot yoga at 6am is a must. I find this practice extremely challenging, so it lets me have an hour of time to myself every day. My phone and car are tools I need probably a little too much, along with a pen for all the new listings and Subject Removals, hot sauce on everything and floss after meals, so I don't have those awkward moments when talking to clients with something green stuck in my teeth. And, of course, thoughts of my kids and husband as they are the ONLY reason I work so hard. When my kids get into Harvard, I will be able to afford it!

Thanks Salina!