Data highlights
An estimated 18,895 new multi-family houses are expected to be completed and available for occupancy across Greater Vancouver by the end of 2018, with 91% of these units having already been sold.
Surrey/Delta/White Rock would account for 3,604 of these, though only 82% have already been sold.
Looking ahead, we expect that 15,288 homes will be available for occupancy regionally in 2019, with 95% of these already sold.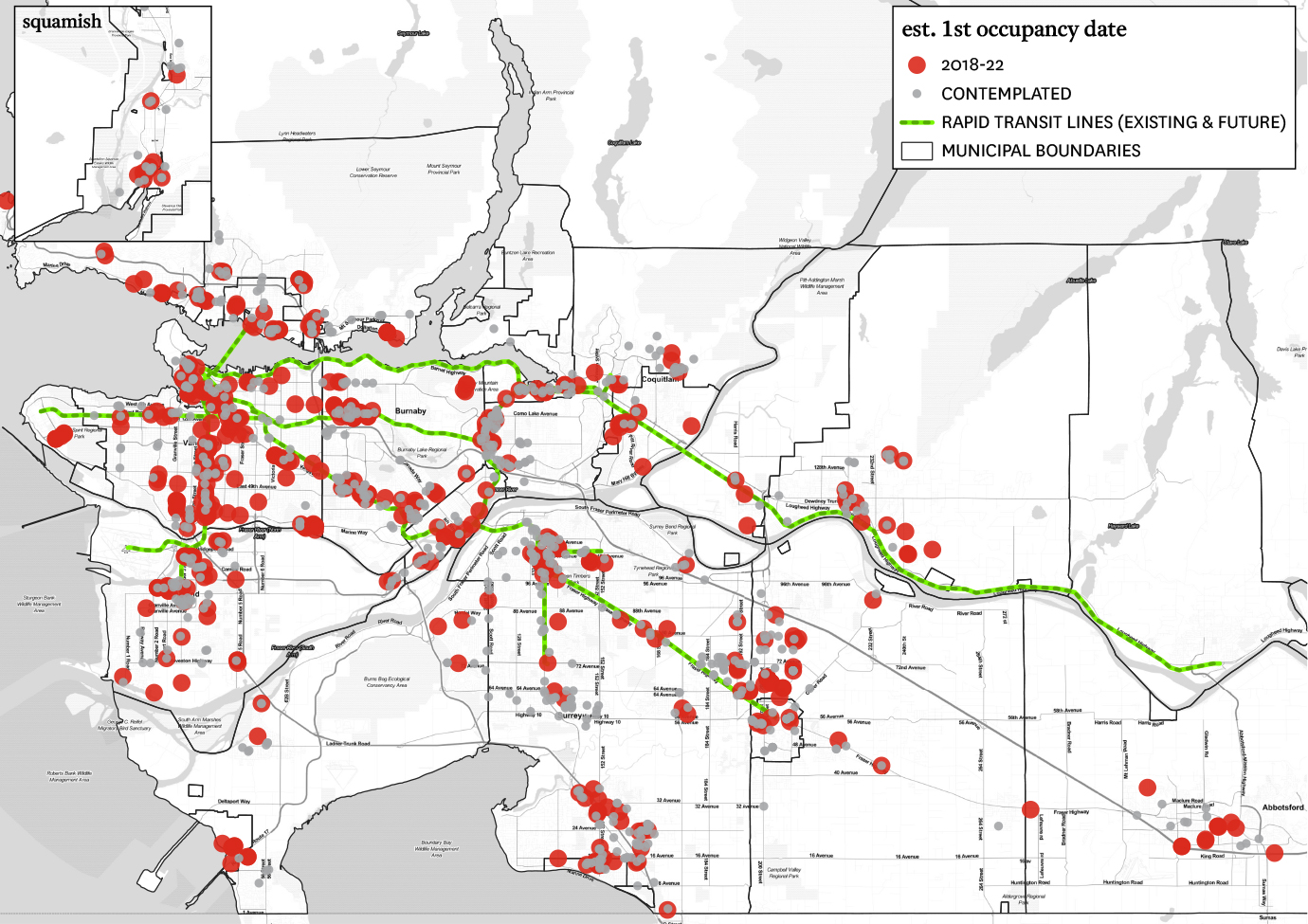 What this means for you
Opportunities still exist for purchasers looking for newly-constructed multi-family homes that will be ready for occupancy in the near-term, though the supply of almost-completed homes that remain unsold is shrinking.

Each quarter, rennie intelligence provides a Multi-family Occupancy Update based on the latest data sourced from Urban Analytics' NHS Live database. As part of this update, the number of homes associated with actively-selling, sold-out, and contemplated multi-family projects are presented, by sub-market, and by their estimated year of first occupancy. These dates of first occupancy reflect both direct estimates provided by NHS Live and derived estimates generated by rennie.
Our rennie intelligence division empowers individuals, organizations, and institutions with data-driven market insight and analysis. Experts in urban land economics, community planning, shifting demographics, and real estate trends, their strategic research supports a comprehensive advisory service offering and forms the basis of frequent reports and public presentations. Their thoughtful and objective approach truly embodies the core values of rennie.



Get the data
Receive insights, analysis, and perspective from our rennie intelligence team on the Lower Mainland's real estate market.