Data highlights
The data presented below are price per square foot (PPSF) averages for concrete, woodframe, and townhomes combined, based on the date of each project's first home sale
Pre-sale projects in Greater Vancouver that have launched in 2019 (through January) have sold at an average PPSF of $868, unchanged versus the 2018 year-end average of $868
Versus Q4 2018, the regional average PPSF has risen 1.6%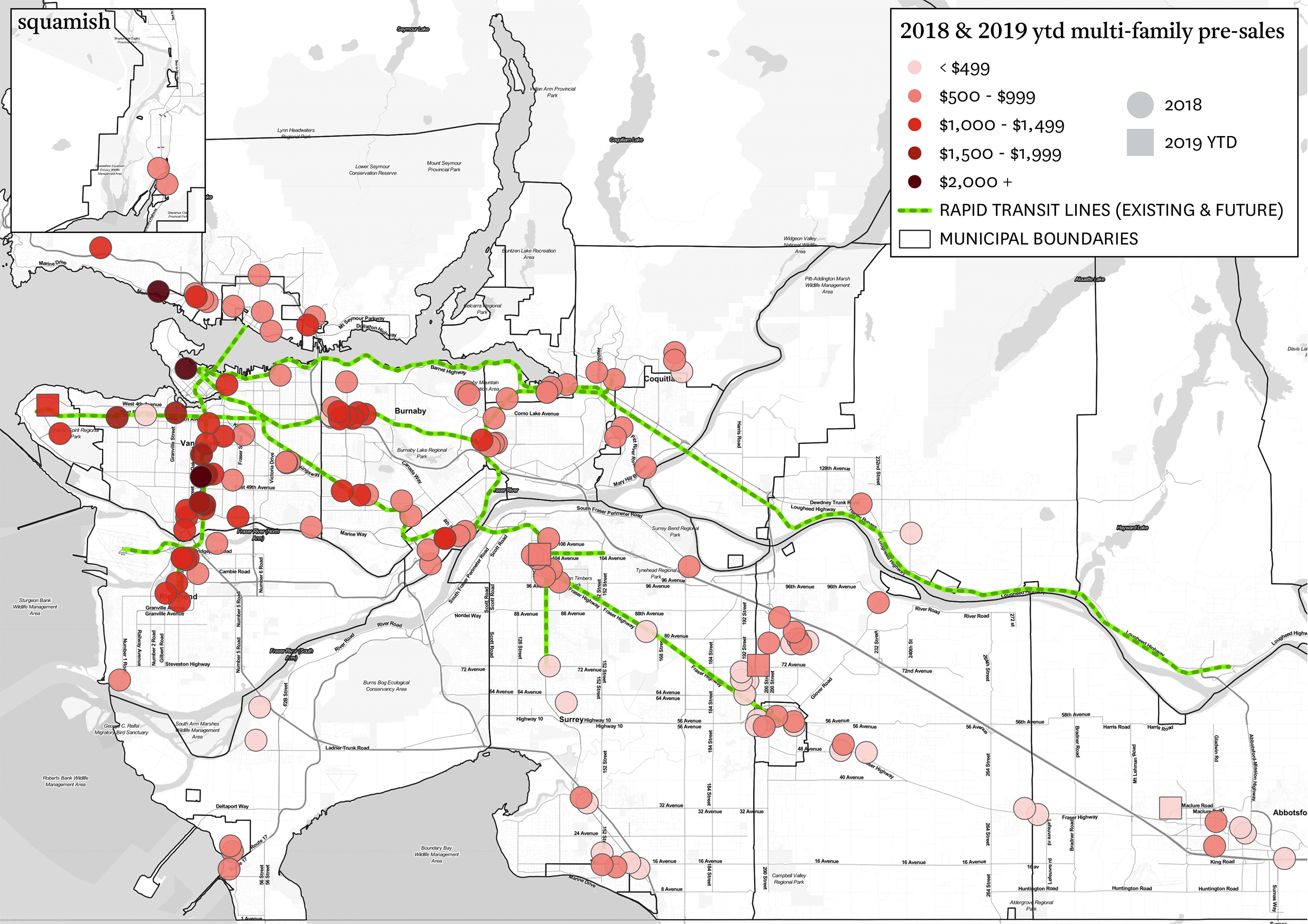 What this means for you

The value of accessibility is clear, with higher prices per square foot seen in projects in the Cambie Corridor, Richmond Centre, Downtown Vancouver, and Brentwood & Metrotown. Delta, Surrey, the Langleys, and Abbotsford continue to provide the most affordable pre-sale product, with numerous concrete and woodframe options for buyers to consider.

Each quarter, rennie intelligence provides a Multi-family Pricing Update based on the latest data sourced from Urban Analytics' NHS Live database. The data presented are price per square foot (PPSF) averages for concrete, woodframe, and townhomes combined, based on the date of each project's first home sale. 
Our rennie intelligence division empowers individuals, organizations, and institutions with data-driven market insight and analysis. Experts in urban land economics, community planning, shifting demographics, and real estate trends, their strategic research supports a comprehensive advisory service offering and forms the basis of frequent reports and public presentations. Their thoughtful and objective approach truly embodies the core values of rennie.



Get the data
Receive insights, analysis, and perspective from our rennie intelligence team on the Lower Mainland's real estate market.