Meet Samson Danniels, Advisor at rennie.
 
Why do you work with rennie?
The opportunity to have a resale business and work on new project sales was the initial catalyst that drew my attention to rennie. When I met with Janet, Chris and Vincent I got a vibe for the company and I was drawn towards the overall culture and buzz of the office. Working in a space and with people that pay homage to the arts is a real bonus!

What makes you passionate about real estate?
At the ground level, I like being helpful. I take pride in helping people find a home base that they can feel good about and use as a jump off point to achieve all the other things in life. Homes are sacred and when you feel comfortable where you live you can rest and recharge to take on the world. On a financial level, I like to help people achieve financial freedom.

What do you value most in your friends?
Spontaneity, loyalty, character and spunk.

What do you most value in your colleagues?
Colleagues who look out for each other and are keen to share tips and knowledge. We're all in this together and a rising tide raises all ships. I think when we help each other, we all benefit.

If you had one extra hour every day, what would you do with it? On a sunny day in the city, I would ride my bike around the seawall. On a rainy day, I would play more music.

If you were travelling abroad for one week, and could only bring one item, what would it be and why?
My guitar, for so many reasons!

What is your daily inspiration towards having an efficient day at work?
There is so much to do every day as a realtor, so I try and stay focused so I can make sure I get time for myself!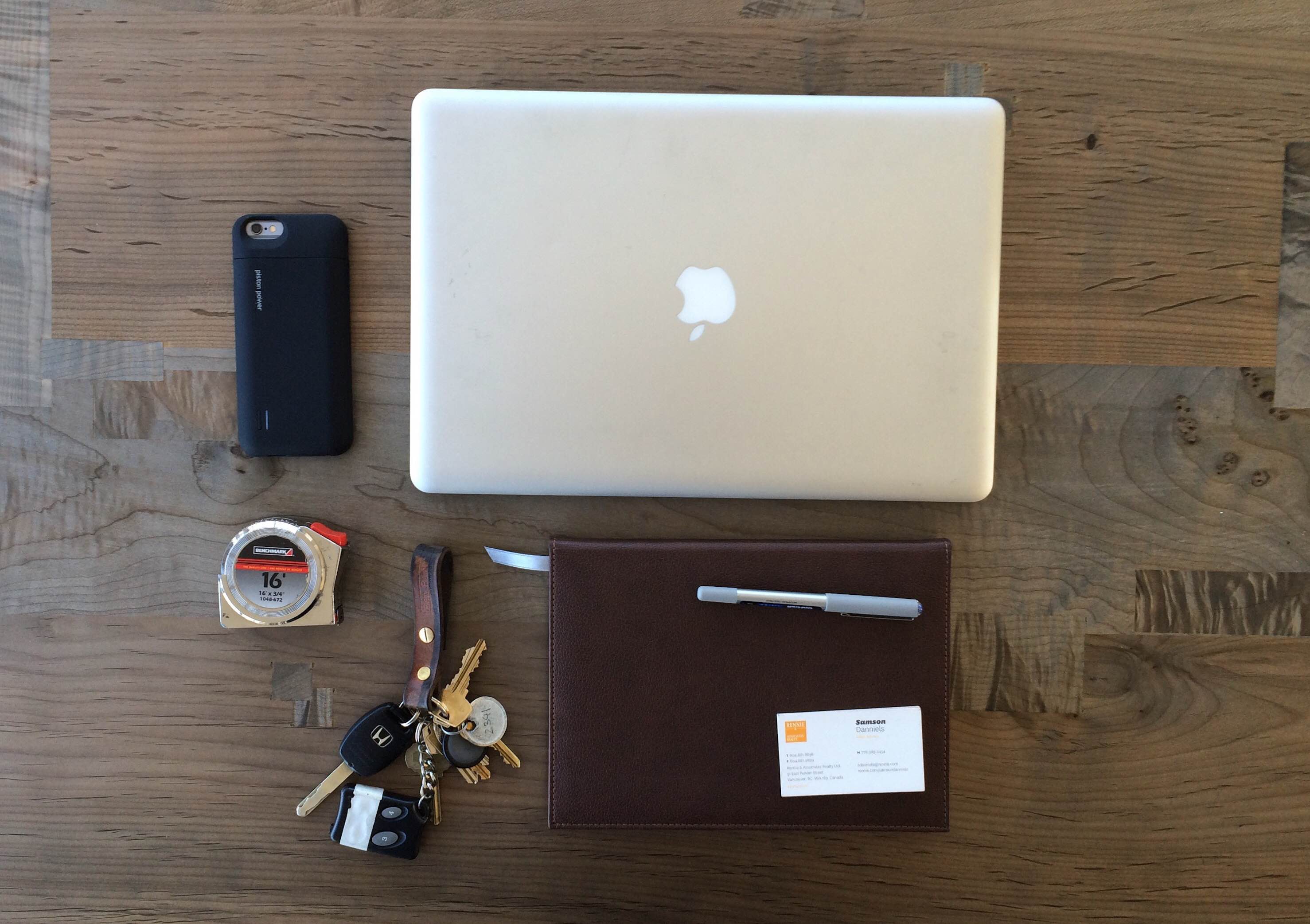 Tell us about your everyday essentials.
iPhone with extra battery pack case, because one battery will not get me through the day! Laptop, so I can work wherever I find myself. Notebook for notes on the fly. Pen for scratching my head with. Way too many keys, I'm realizing I could probably shed a few of these. Business cards for spreading the good word and a tape measure, because eyeballing things isn't good enough!

Thanks Samson!