Meet Sarah, a new member of our growing advisor team. Learn 13 fun things about Sarah including why she joined real estate, her favourite travel destination, and her current bedside read.

What led to a career in real estate? 
Real estate is a point of conversation for everyone growing up in Vancouver. I love studying and understanding neighbourhoods and how development and planning affect our living spaces. My family's involvement in the furniture and design business has also drawn me to creating a sense of place and comfort in the home. 

Best hidden gem restaurant?
Saj&Co, a Lebanese eatery on Davie Street. My go-to lunch is "when greens melt".

Go to after work spot?
A chipotle hot chocoate from Chocolate Arts in the winter and Local's patio in the summer. 

Best outdoor space in Vancouver?
Pacific Spirit Park, it has it all and it's close to home. 

Favourite thing to splurge on?
Flowers!

What do you collect? 
Infinite pieces of beach glass. 

A personal mantra you live by?
If you ain't first you're last. 

The condiment you can't live without?
Grainy mustard.

Current bedside book?
Anathem by Neal Stephenson.

Most memorable concert attended?
Stavroz.

Inspiration for joining rennie?
Having the opportunity to learn and work alongside industry leaders was a no brainer. The expert knowledge and education provided by rennie was a huge draw for me along with the ability to be a part of such an established and respected brokerage. 

Most memorable job prior to real estate?
Bartending on a small island in Bocas del Toro, Panama -- small tips, big experience. 

Favourite travel destination and why?
Colombia for its beaches, hiking, jungles, surfing, cities, and music!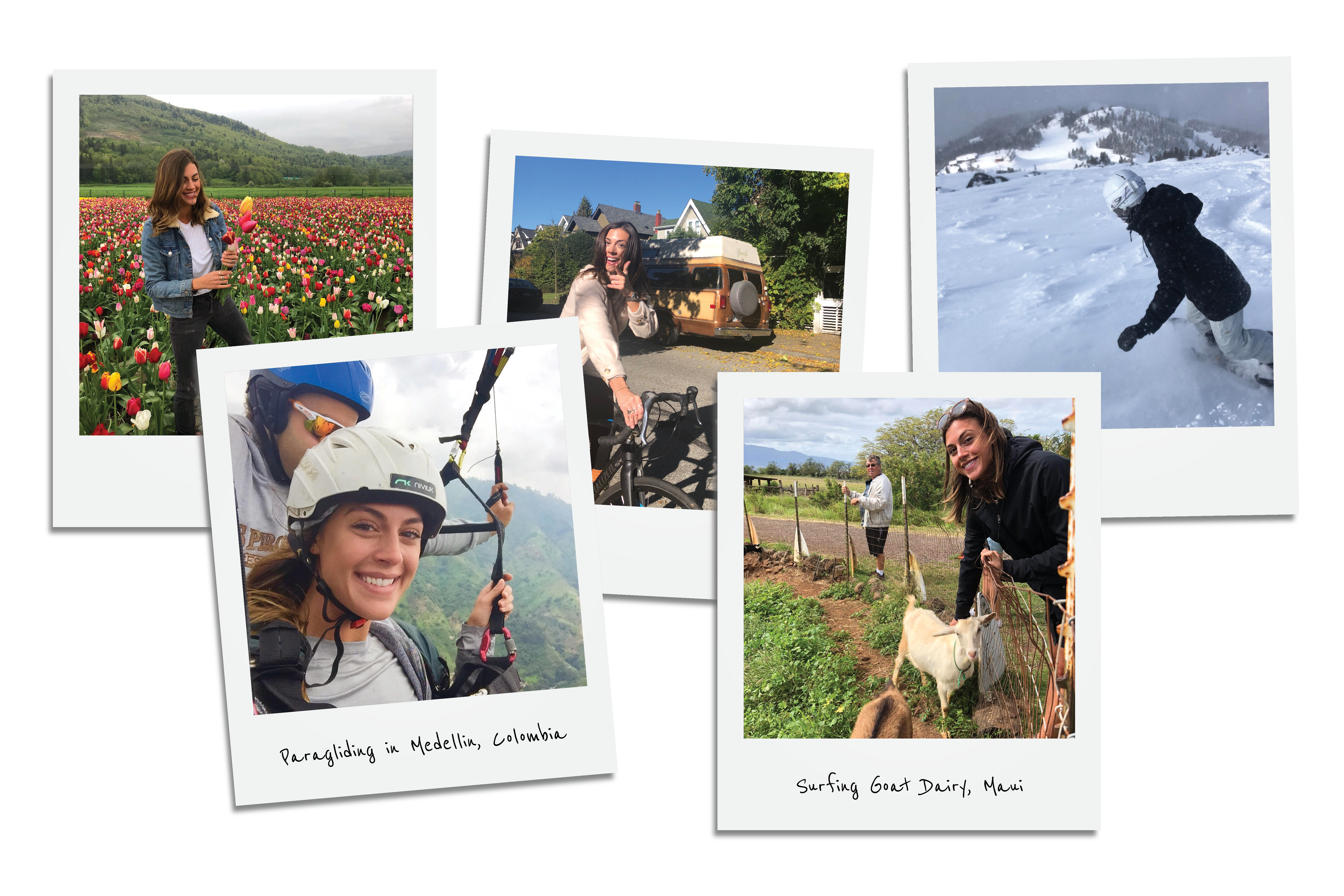 Thank you, Sarah. Welcome to #teamrennie! 

Our full-service brokerage will help you build your career through a supportive and collaborative environment with consistent mentorship, and the opportunity to align yourself with our reputation for real estate excellence. Learn more here.